Are you looking for an easier way to enjoy a consistent dose of high-quality CBD? If so, CBD capsules or softgels are a great option for you. This type of product allows you to take a controlled dose of hemp compounds along with your other capsules that you take as part of your wellness routine.
But, before you buy the first CBD capsules or softgels that you come across, you should know that they are not all created equally. When it comes to hemp-based products, there are many variables at work that can determine whether or not you're going to end up having a satisfying CBD experience.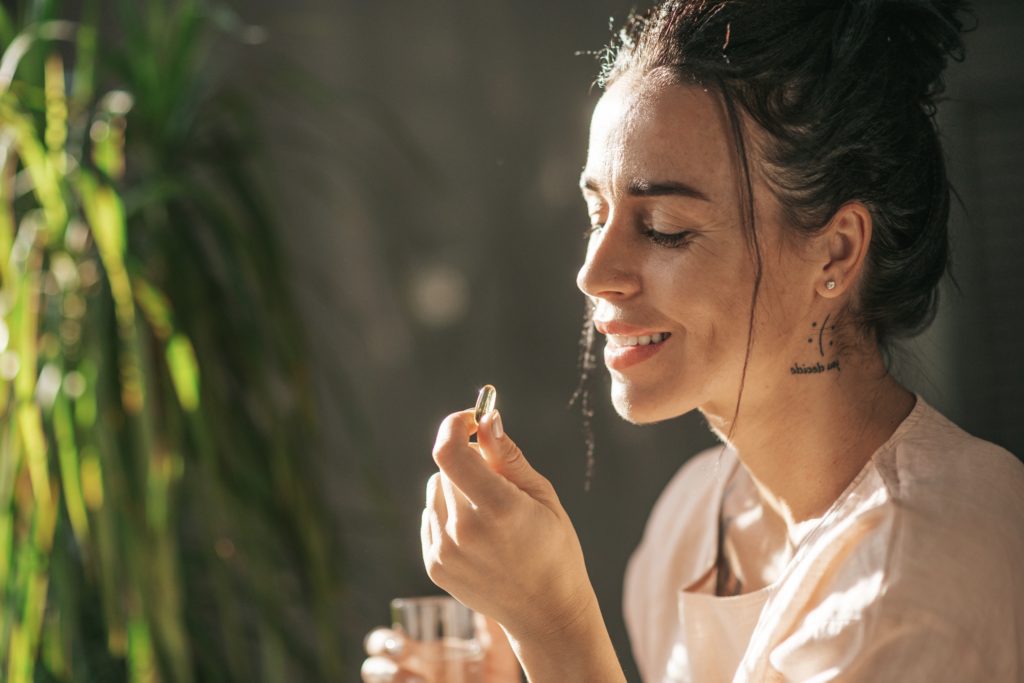 What Exactly are CBD Capsules or Softgels?
These are basically traditional hard or gel capsules that use CBD as their leading ingredient. They're consumed just like any ordinary capsule, as they are easy to digest and dose out. When consuming CBD in the form of a capsule, it can take up to two hours for the effects to peak in the system. However, once the CBD is active in the body, the effects can last for many hours at a time, and they are felt relatively subtly but consistently.
CBD capsules and softgels are made with hemp extract. The hemp extract is produced from the hemp plant material, and it ends up being an oily concentrate. It's then put into a hard or gel capsule, and can contain additional ingredients as well, depending on the formula.
What Should You Be Looking For When Purchasing CBD Capsules or Softgels?
Now that you know how CBD capsules and softgels work, we can now break down the following key factors to take into consideration before purchasing this type of formula that is currently on the market.
Factor #1: Right Milligram Strength
When it comes to having a successful CBD experience, the potency level is everything. Hence, this is where the milligram strength comes in. The milligram strength refers to the number of milligrams of hemp extract. The higher the milligram strength, the more potent each capsule is. Look for a milligram strength that both reflects your needs and your body weight.
Factor #2: Lab Reports from a Trusted Third-Party Source
Third-party lab reports exist to prove that a product's hemp is pure, high in quality, and legitimate. These reports come from an unbiased facility, and companies should make them accessible to consumers. If they are not accessible or vague, it is best to steer clear of that manufacturer or company.
Factor #3: A Clean Formula
We tend to fixate solely on the CBD that is in a capsule formula, but you should be looking at the other ingredients as well. Make sure that the formula you select has clean, safe ingredients.
Factor #4: Your Desired Type of Hemp Extract
Also, pay attention to the type of hemp extract that's used.  There are three kinds:
CBD Isolate: Simply pure CBD.
Broad Spectrum Hemp: Contains every hemp compound except THC.
Full Spectrum Hemp: Contains every hemp compound including the trace amount of THC native to the hemp plant.
Each hemp extract offers a different chemical composition. This means that they all have a unique variety of properties that can produce different effects. A company should clearly state which type of extract is used within their capsule-based formula.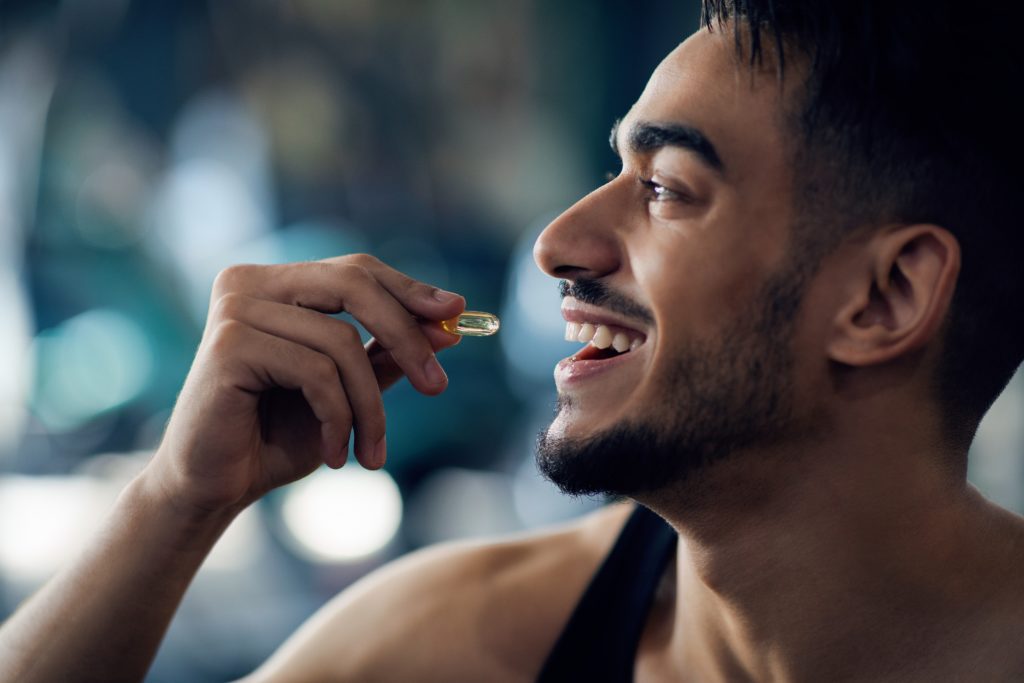 Factor #5: The Right Price
Price also matters a lot when buying CBD capsules or softgels. Capsule-based formulas that are extremely inexpensive compared to the average should be viewed suspiciously. Why? Because this may indicate that they contain an inferior quality of hemp extract.
If a CBD capsule or softgel formula is cheap in terms of price, you should thoroughly examine its formula to see if there is a reason why it's priced so differently from what is on the market today.
In a similar vein, you do not want to pay more for CBD capsules than you have to. Unfortunately, there are companies out there that try to take advantage of naïve beginners by overcharging for their products, but when you look at their formula, it is no different from what is generally available.
Factor #6: Company or Manufacturer You're Buying From
This goes without saying that the brand of capsules or softgels you are purchasing from matters as well. This can be tied into what we have already covered above as well as taking a look at their reviews. If a company or manufacturer has a good number of negative reviews, it might be better to choose a different brand.
Also, some companies specialize in certain areas of the CBD space. For instance, you could encounter a company that mainly deals with CBD tinctures and edibles (gummies, candies, etc.) but not really capsules, as they might only have a couple of product lines. We are not saying you shouldn't try them, however, keep in mind that you might have a better chance of getting the most out of your CBD capsule experience buy choosing a brand that has a proven track record with this product type.
Find Out What CBD Capsules Have to Offer Today!
CBD capsules are a convenient method for cannabidiol delivery that result in a long-lasting CBD effect. Not only that, but these types of softgels are a great way to maintain a consistent and satisfying CBD regimen. However, it's important that you select the right formula for your needs, as everyone has their own goals and preferences when it comes to how they take their hemp each day. Use this guide to choose the perfect formula for you.
At Pure CBD Now, we offer high-quality, lab-tested capsules in a wide array of formulations and concentrations. We also offer CBD drinkables, providing you with full spectrum cannabinoids in the form of a satisfying beverage that can
Pure CBD also go hand-in-hand with your CBD capsules experience.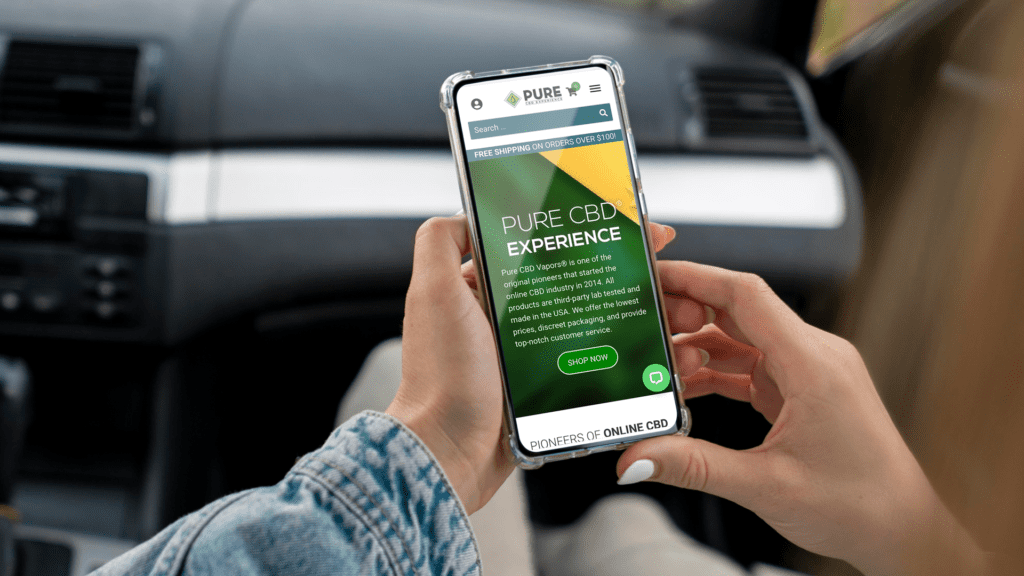 Pure CBD Now offer the following CBD softgel products: