We all know that tetrahydrocannabiphorol (THC-P) is the most powerful psychoactive cannabinoid in the hemp plant. If you're someone who has creative interests, that means that this cannabinoid in particular can be a powerful tool when you're looking for a new frame of mind, or some much-needed inspiration. And, if you're stuck for ideas when it comes to how to maximize the cannabinoid's creativity-enhancing potential, we're here to help.
What is the Actual Driving Force Behind Creativity?
Creativity is engineered by the brain's frontal lobe. It refers to the use of imagination or original ideas to craft something of usefulness. Although this frequently pertains to artistic work, creative thinking, also known as "divergent thinking", can actually be utilized in numerous ways of our lives.
Divergent thinking is a recurrent "scientific measure" of creativity. The obverse of convergent thinking, which's quite sequential and positions for reaching a single solution to a problem; divergent thinking utilizes both creativity and imagination to generate multiple answers and options to resolve an issue. In psychology literature, divergent thinking is overly used as a head-on synonym for creativity.
How to Explore Your Creative Side with the Help of THC-P
Here is where the fun journey begins. Taking your creative side and giving it that extra jolt if you will, by using THC-P products.
Creative Way #1: Embrace Your Poetic Side
Everyone has an inner poet, but few of us nurture it due to our busy lives that keep us from engaging in the more artistic endeavors. THC-P is a powerful psychoactive that can really reshape our perspective on things, and that makes it a great tool for when you are ready to pull out a pen and paper. Its ability to change your mood and your thought patterns can make for some pretty profound poetry, while giving you a chance to get your feelings out in a constructive and therapeutic way.
Creative Way #2: Whip Up Your Favorite Dessert
Let's face it – THC has a tendency to bring out our appetite. Rather than raiding your kitchen cabinet like you usually do, use it to get creative in the kitchen. Even if you're not a master baker, there's no reason why you can't pull out a dessert recipe and master it before indulging in your creation. If you are a particularly gifted baker, THC-P can give you some creative fuel to come up with something completely one of a kind, to become a new staple in your baking rotation.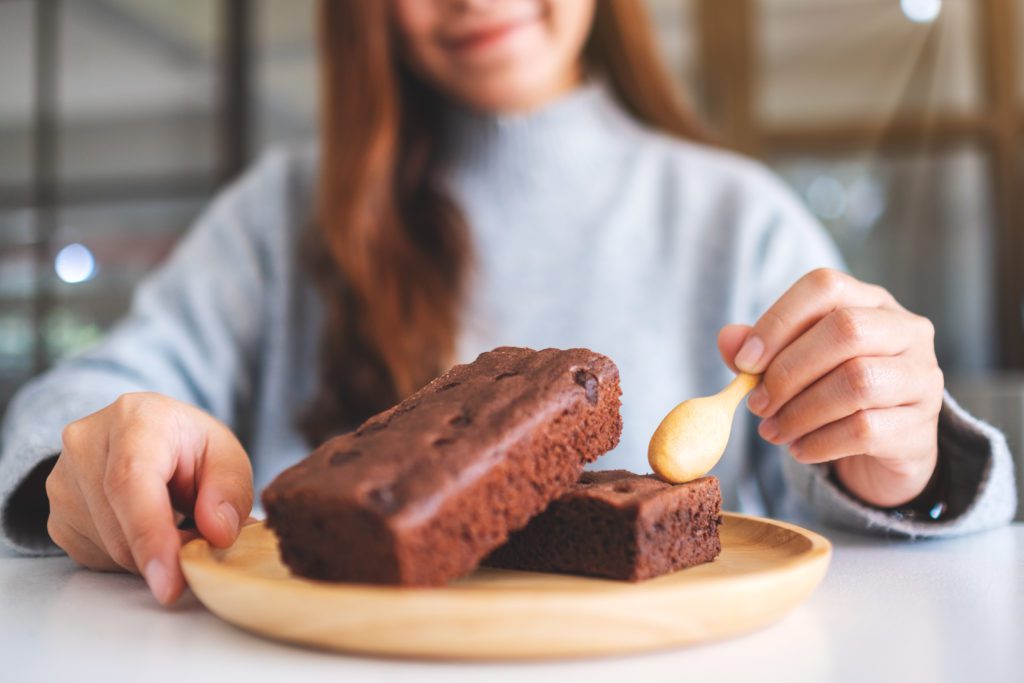 Creative Way #3: Rearrange a Space in Your Home
Creativity doesn't have to look like a beautiful picture, a catchy song or a captivating piece of fiction. It can be something that's both expressive and functional, like rearranging a room in your home. THC-P can change our perspective on things, and this can help us reimagine a space in our house that could use a new sense of flow. Sometimes, something as seemingly basic as moving furniture around can give us a fresh new outlook.
Creative Way #4: Start Planning That Side Gig
Maybe you've been considering some type of side gig that works off of your natural gifts, but the process of dreaming up your business plan has been intimidating. This is yet another type of creative work that THC-P can help with. Its ability to give us a heightened sense of optimism while increasing our focus means that it can help us finally take the plunge in start putting our dream into action.
Creative Way #5: Pick Some Flowers and Arrange Them for Your Space
Being in nature always feels better with a little bit of THC-P. It helps us feel a greater sense of appreciation for the sights, smells and sounds of the outdoors. But, sometimes a day spent hiking or walking through a park just isn't enough. So, consider going on a nature walk with the intention of gathering some flowers and greenery to arrange back at home. Flower arranging is extremely creative, being a highly artistic endeavor. Taking some of mother nature's bounty can feel particularly inspiring when THC-P is in your system.
Creative Way #6: Practice Fingerpainting
Sometimes, the most creative endeavors are also the simplest ones. Take fingerpainting, which can be particularly stimulating to our senses since it works with both our sense of touch and our sense of sight. You might think fingerpainting is for kids, but you'd be surprised with just what you can create by using your fingers rather than a paintbrush. And, THC-P can help you get into a more creative mindset, acting as your muse while you create a one-of-a-kind painting.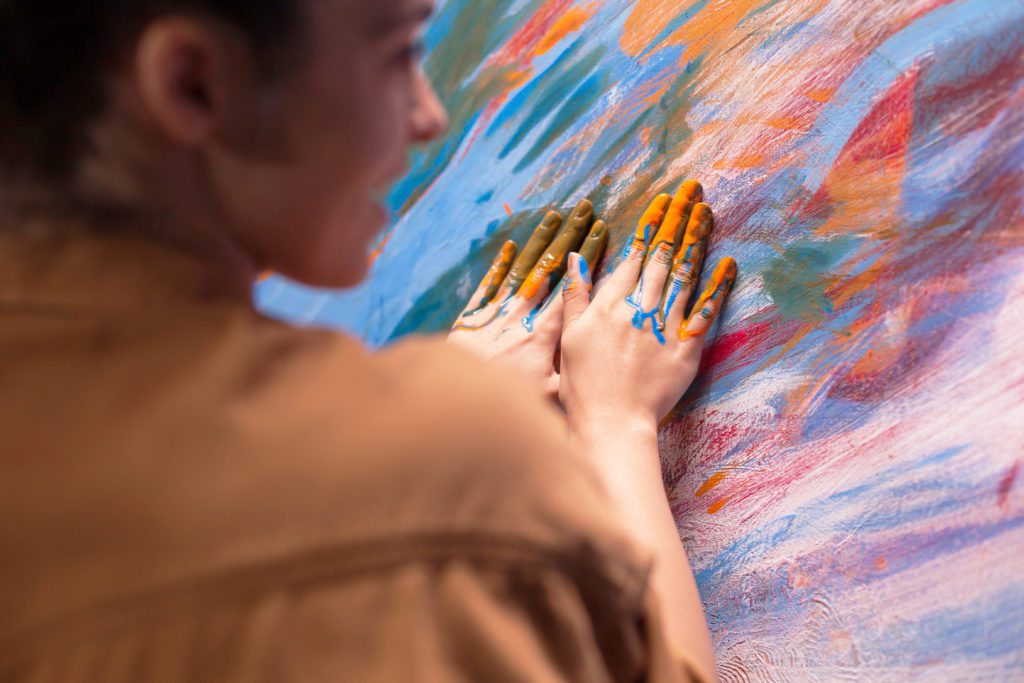 Creative Way #7: Visit a Museum for Inspiration
Maybe you've been feeling unfocused lately in the creative sense, having an urge to make something but lacking direction. That's where THC-P can come in handy again. Taking the cannabinoid while visiting a museum can give you a fresh perspective on what you see as you walk around, instilling into you lots of great ideas that you can bring back with you. You'll see works in a new light as the cannabinoid gives you a new point of view, and even find your muse again.
Creative Way #8: Build the Ultimate THC-P Playlist
You don't need to be a skilled musician in order to get musically creative. THC-P, like all psychoactive cannabinoids, can enhance our connection to music, helping us hear even the most played out songs from an entirely new point of view. So, why not make the ultimate playlist for your THC-P high? Come up with a list of songs that inspire you and evoke specific emotions, and then listen to them with new ears.
What are You Waiting For? Explore the Creative Side of THC-P Today!
The ability that tetrahydrocannabiphorol has to boost your creativity can be quite profound. Known for its euphoric effects, THC-P can reframe your mind in more ways than one. However, finding the right dosage level is also crucial, since there is a fine line between being creative and having thoughts, and then being too high in the clouds so-to-speak. And then, the key is finding only the most bioavailable, lab-tested, and cleanly formulated products on the market, like the THC-P that we offer here at Pure CBD Now.
You can purchase THC-P products from Pure CBD Now. Check out some of their offers: