CBD flower offers an entirely new way to explore the properties of the hemp plant for our own enjoyment. Flower comes in a rich array of strains, sizes etc. In fact, a number of top-rated hemp brands offer their own flower for customers to try. If you've been struggling to figure out which flower is right for you, allow us to help. Check out our list of the best CBD flower brands available this year.
A Quick Word on CBD Flower
More hemp lovers choose flower nowadays, and it's no wonder why. The raw buds of the hemp plant, whether packaged as loose buds or pre-rolls, allow us to enjoy the plant's full spectrum of cannabinoids and terpenes in their most natural and unprocessed state, offering unparalleled purity levels and enhanced bioavailability. Flower can be used in all kinds of ways, whether you wish to smoke it, vape it, use it to make edibles or create your own homemade extracts.
Those who prefer pre-rolls will want to explore the options from CBDoobie, offering pre-roll hemp cones that pack a lot of premium flower into one little roll that can be taken just about anywhere. These pre-rolls contain organic flower buds and come in a nice variety of strain options, including Jack Herer, OG Kush, Super Lemon Haze, and more. The brand's pre-rolls are known for having excellent flavor which speaks of the freshness of the product, while providing tremendous value due to the amount of buds that they contain.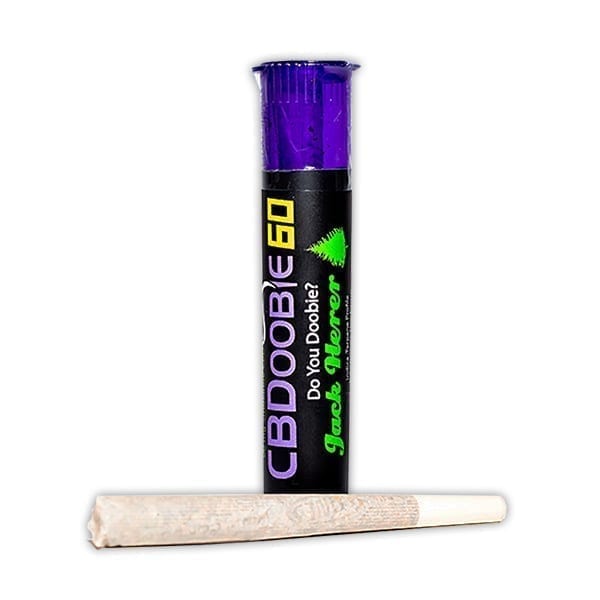 Choose CBDoobie Because…
Conveniently pre-rolled
Generous amount of flower per piece
Fresh flavor and potency
Various strains available
Rolled in natural papers
The Kind Hemp may not offer the largest selection of buds available, but they more than make up for it with the quality and the strains that they do provide. Using organic, whole flower buds, they preserve freshness with an airtight pouch so that each bag contains only the freshest-tasting and most potent compounds possible. Each bag contains 3.5 grams, in strains like Suver Haze, Bubba Kush, CBG, Lifter, and more!
Choose The Kind Hemp Because…
Great strain options
Airtight seal for maximum freshness
Excellent terpene flavor
Loose buds
Untreated
Active CBD's Strain Snobs line has become a major player in the hemp industry, best known for their unique delta 8 THC offerings, although their CBD flower is quite impressive to say the least. They come in 3.5 and 28 gram options, each one sealed perfectly to keep the flavor fresh and the compounds potent. This brand offers a pretty large variety of strains to choose from, including CBG, Cherry Wine, The Wife, and Tokyo Abacus, making it clear that rare and unique strains are something that they specialize in. They handpick each bud from local farmers who grow their hemp crops organically.
Choose Strain Snobs Because…
Rare strain options
Perfectly fresh
Two size options
Handpicked locally
Fully organic
Blue Moon Hemp is one of the best-known names in the hemp industry, as they've dazzled us with top-quality CBD goods for years now. Their flower is just as impressive as their other offerings, consisting of Kentucky-grown crops that are completely organic. They consist of 100% hand-trimmed buds, maximizing the value of each session by avoiding seeds and stems altogether. Choose from 3 different size options, as well as strains like Bubba Kush or Sour Space Candy.
Choose Blue Moon Hemp Because…
Kentucky-grown hemp flower
100% organic
3 size options
Great strains available
Airtight seal for freshness
Jolly Green Oil has given us JGO Top Shelf Flower, one of the very best flower options on the market, in 7 gram airtight jars that keep those buds beautifully fresh. The buds are completely unadulterated and come from carefully selected hemp farmers known for their top-notch organic growing methods and experience in the industry. Available in just three strains – Animal Cookies, Jolly Green Haze, and Northern Lights – they are proving to delight those who seek out only the cleanest and most flavorful buds possible.
Choose Jolly Green Oil Because…
7 grams of loose buds
Premium organic flower
3 strain options
Fresh and flavorful
Unprocessed
CBD For the People is associated mainly with their vaping goods and other infused formulas that rely on their phenomenal dark, unrefined hemp extracts. But, this is a company that is always working hard to provide hemp products that can't be found elsewhere, which is exactly what they've given us with their unique take on CBD flower. The CBD flower from For the People offers a completely unique and rare strain known as Wine Widow, which offers an absolutely astonishing 27% CBD content while still offering generous varieties of cannabinoids and terpenes. Available in two sizes, it's simply some of the most sublime flower out there today.
Choose CBD For the People Because…
Rare Wine Widow strain
27% CBD
Different size options
Organic flower
Additive-free
Few brands deliver on the flower front quite like Hempzilla, a top-rated brand who has really gone above and beyond to deliver the finest flower in all kinds of exquisite forms, strains and more. They work closely with organic farmers to offer premium buds to the most discerning of enthusiasts, especially with their Connoisseur Select line consisting of raw buds and pre-rolls in rare and highly sought-after strains. They also offer a generous selection of CBG flower for those who want to explore higher levels of this cannabinoid.
Choose Hempzilla Because…
Top-shelf quality
Additive-free
Organic
Huge variety
Many sought-after strains
Americana Uncut has become one of our most popular brands made by Pure CBD Now, first for their lineup of unique undiluted vapes, but now for their signature flower selection as well. The brand has given us some of the finest buds on the market, period, boasting sublime compound density and cleanliness that comes from the use of strict organic growing methods. They offer many of the most highly sought-after strains, along with CBG options and shake for those who don't want to deal with the process of grinding.
Choose Americana Because…
Great strain selection
Shake and loose bud available
CBG flower available
Organically grown
Locally sourced
Enjoy Some Awesome and Raw CBD Flower at Pure CBD Now!
At Pure CBD Now, you'll find many CBD flower options from only the most reputable names out there, including out in-house line. We've enormously strict standards when it comes to the flower available on the website. We only carry flower products that have been lab-tested by a third-party independent facility and come from experienced farmers who work tirelessly to ensure the most superb flower buds possible.