Pure CBD Now is proud to carry a large variety of hemp-infused products from Hemplucid. Why? Because this brand has proven repeatedly that they are dedicated to providing the most bioavailable and high-quality hemp possible. They really have something for everyone, from advanced topicals to water-soluble tinctures, and even a lineup of pet products. So, we have narrowed it down to the best of the best products that continue to amaze our customers with exceptional ingredients and beautifully extracted compounds.
First, About Hemplucid
Hemplucid is a technologically conscious brand which offers top-quality CBD and delta 8 THC.  Their formulas utilize highly advanced methods that add to their bioavailability, user-friendliness, and overall effectiveness.  This allows users to take their hemp routines to new levels of satisfaction.  Plus, they offer a generous variety of delivery methods, strengths, formulas, and more.  Essentially, every hemp enthusiast can introduce their favorite compounds into their regimen on their terms.
Yes, even our lips can enjoy the properties of the hemp plant. Hemplucid's CBD lip balm contains 50 milligrams of full spectrum hemp extract which allows cannabinoids to bind to cannabinoid receptors found in this particularly vulnerable region of the skin. Also, it's enhanced with a multitude of plant-based ingredients that can soothe away chapped and cracked skin, allowing the lips to be smoother, plumper and more hydrated, not to mention more comfortable. Choose between Cherry, Vanilla, and peppermint, so that your senses can be dazzled with each application.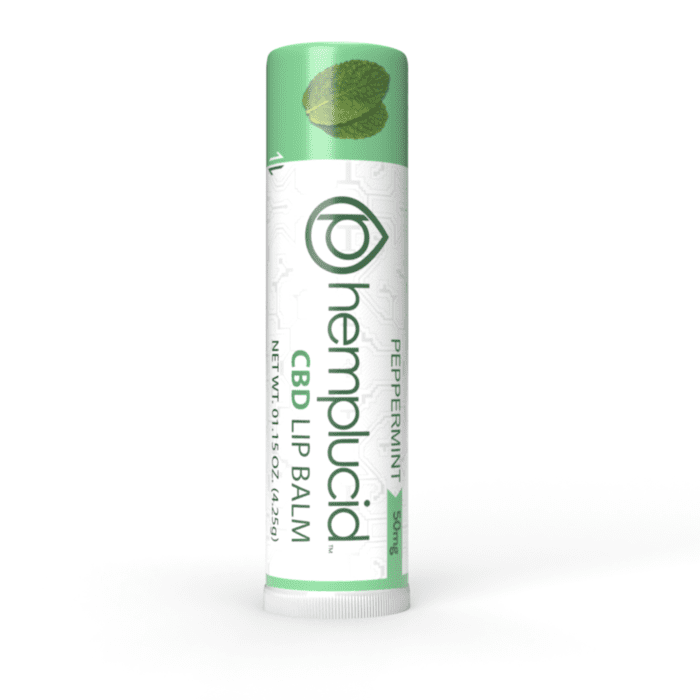 Choose Hemplucid Full Spectrum CBD Lip Balm Because…
150mg per stick
Full spectrum hemp extract
Multiple scent/flavor options available
Natural ingredients
Deeply hydrating
#9: Hemplucid CBD Body Butter (500mg and 1000mg)
Do you want an ultra-rich topical that does double duty by enhancing the skin and working with the deep tissue below? Well, you've found it. Hemplucid's CBD Body Butter is an intensely moisturizing formula containing naturally derived ingredients, which has what it takes to improve the skin's condition by making it softer, smoother, and more supple. Cocoa butter and shea butter are the main ingredients, while the overall formula is unscented so that those who are sensitive to fragrances can get in on the action. Within each jar, ultra-purified and de-waxed CBD absorb through the skin more efficiently, while the formula acts as a luxurious addition to anyone's self-care routine.
Choose Hemplucid CBD Body Butter Because…
Highly moisturizing
Fragrance-free
Two milligram strength jar options
Absorbs quickly
Natural ingredients
For pet owners who want to give their furry friends a daily serving of hemp, Hemplucid Pets CBD has a clean and natural CBD oil formula that can be administered sublingually, added to their food bowl, or even used to make homemade pet treats.  Choose between two strengths per your veterinarian's recommendations, and know you're giving your beloved companion only the finest organic, lab-tested hemp available.  The ingredients are all naturally derived, including the fish flavor which your pet will definitely find irresistible.  It's also free of additives and known allergens, providing a clean formula that's easy on their system.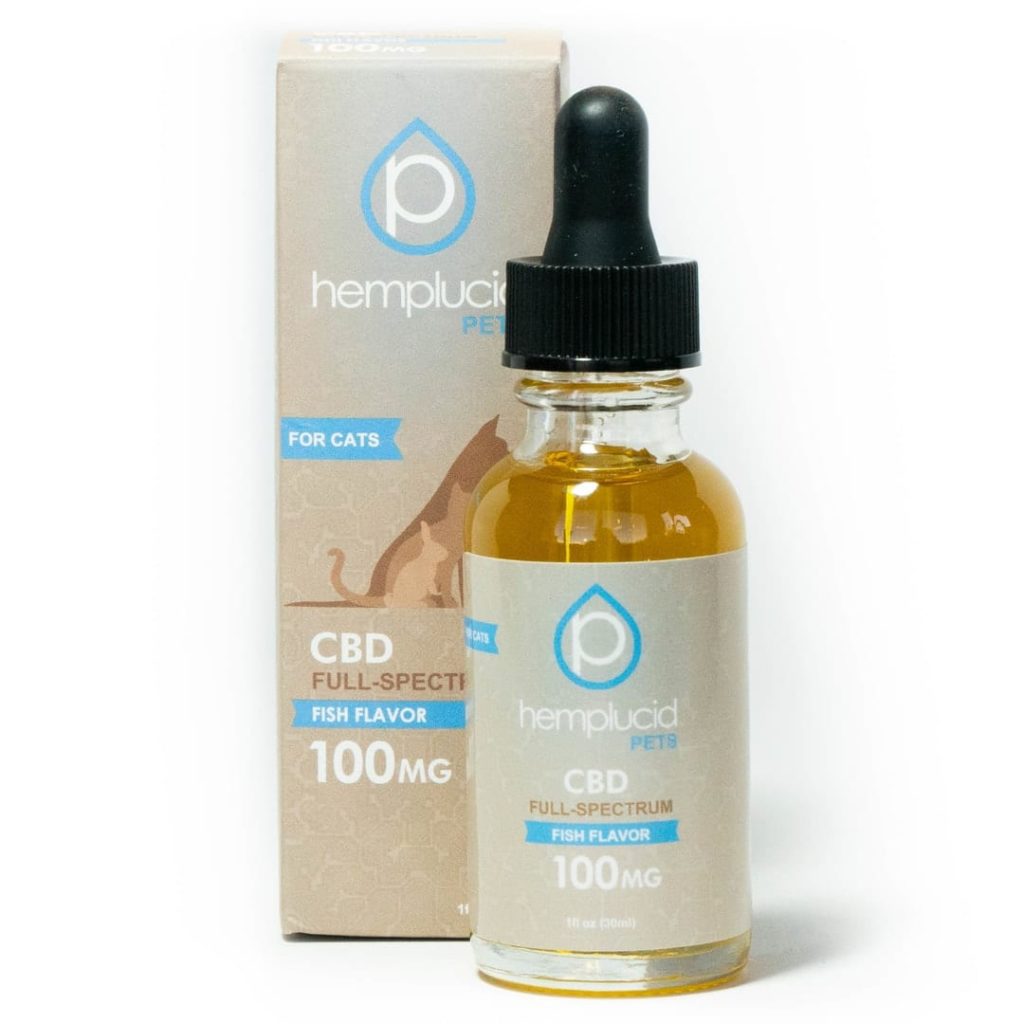 Choose Hemplucid Pets CBD – Fish Flavor Because…
Appealing natural fish flavor
Two strengths available
All-natural formula
Versatile
Easy to administer
Delta 8 THC is fast-becoming a very sought-after cannabinoid, and for good reason. One of the best ways to experience the unique effects of delta 8 is by grabbing the Delta 8 Disposable Hemp Pod 820mg, which acts as a highly user-friendly means for vaping the compound, offering fast-acting and potent effects while requiring no maintenance, charging, or refilling. A wickless ceramic coil keeps the flavor fresh while you can choose between two extremely popular strains, and the 100% purity level is quite an achievement, containing nothing but pure hemp compounds lab-tested for quality. The device is draw-activated and employs leakproof technology for a consistent and mess-free vaping experience, and within each device is 820 milligrams of hemp total.
Choose Delta 8 Disposable Hemp Pod Because…
820mg per pod device
Extremely easy to use and maintain
Two strain options
Free of additives
Advanced coil technology for great flavor
Hemplucid's CBD Soft Gels are a great means for taking hemp on a daily basis, as these capsules are easy to incorporate into your daily routine. Each capsule offers up 25 milligrams of full spectrum hemp extract, thus providing the body with the full array of desirable cannabinoids, terpenes, flavonoids, and nutrients that exist within the plant material. The hemp extract is blended with hempseed oil, gelatin, and glycerin, thus acting as a completely natural formula with minimal ingredients to disrupt the stunning purity levels the brand has pulled off.
Choose Hemplucid CBD Soft Gels Because…
Full spectrum hemp extract
25mg per capsule
Minimal ingredients
Easy to take
Gentle on the gut
CBD wax is the perfect solution for anyone yearning for a more potent hemp experience. Wax is a highly concentrated form of hemp compounds that is meant to be dabbed in a dabbing device. Hemplucid utilizes an advanced CO2 extraction that yields the ideal purity levels for maximum effectiveness, resulting in a golden color that is considered ideal for this type of product. With 20% CBD in the concentrate, you'll get the properties of cannabidiol like never before, along with all other naturally occurring compounds. The product is totally additive-free, containing only pure hemp.
Choose Hemplucid Full Spectrum CBD Dab Wax Because…
Extremely potent
Full spectrum
20% CBD
200mg
Completely free of additives
Anyone seeking out a top-quality tincture formula will enjoy Organic Hemplucid Full Spectrum MCT Oil 30ml, with its simple, clean formula consisting solely of full spectrum hemp extract and coconut-derived MCT oil, a source of healthy fats. As it's full spectrum, it contains the complete variety of naturally occurring compounds in hemp that are each useful to the body in their own way. Meanwhile, the formula comes in a generous array of milligram strengths so that users can be in control of how potent each serving is.
Choose Hemplucid Full Spectrum MCT Oil Because…
Clean formula
Generous milligram strength selection
Full spectrum hemp extract
Fully organic
Unflavored
CBD topicals are a great way to target specific areas of the body that are problematic, as the cannabidiol absorbs effectively into the joint and muscle tissue in a localized manner. One of our favorite topicals is Kalki Menthol Rub, offering up a blend of CBD isolate and pure menthol to introduce a soothing cooling effect while the cannabidiol gets to work beneath the surface of the skin. It absorbs quickly and acts fast, while moisturizing the skin along the way. If that weren't enough, it comes in a variety of milligram strengths.
Choose Kalki Menthol Rub Because…
THC-free CBD isolate
Different strength options available
Fast-absorbing
Non-greasy
Infused with cooling menthol
These Delta 8 Gummy Cubes offer a totally different way to explore the effects of the mildly psychoactive cannabinoid. Consuming delta 8 in the form of an edible introduces longer-lasting effects that are felt more prominently in the body than other methods, all while still providing the cerebral experience that users love. Each gummy cube contains 25 milligrams, while you can choose from three exquisite flavors to keep your taste buds satisfied. Meanwhile, the entire formula consists of clean ingredients that you can feel good about consuming daily.
Choose Delta 8 Gummy Cubes Because…
25mg delta 8 per gummy
Great flavor selection
Natural ingredients
Long-lasting, balanced effects
Easy to dose
Hemplucid has produced one of the most advanced tincture formulas to ever hit the market, offering a water-soluble form of hemp extract that absorbs into the body more efficiently for stronger and faster-acting effects. This tincture is made with full spectrum hemp extract to introduce the entire composition of naturally occurring compounds into the system, with each serving supplying you with cannabinoids, terpenes, flavonoids and nutrients. Select from a generous variety of milligram strengths to experience the potency level you desire according to your unique needs.
Choose Hemplucid Full Spectrum Water Soluble Because…
Generous strength variety
Full spectrum hemp extract
Water-soluble for more efficient absorption
Organically Clean ingredients
Easy to dose
Hemplucid: Innovativeness and Bioavailability at Its Absolute Finest
Hemplucid continues to write the book on a natural hemp lifestyle. The way they see it, nature is providing a wonderful product and it should be presented the way it's intended. Their collection of innovative, highly bioavailable formulas has earned them quite an impressive reputation among hemp enthusiasts, as they offer everything from water-soluble oils to luxurious topicals infused with expertly extracted hemp compounds.