iHemp CBD has won over even the most discerning hemp enthusiasts with stellar products that offer maximum bioavailability, and purity. That's why Pure CBD Now is proud to offer their awesome products to our customers. We have narrowed them down to the best of the best as these products are also fan favorites for a number of reasons.
First, About iHEMP CBD
iHemp CBD has gone above and beyond to ensure only the cleanest and most easily absorbed hemp formulas possible, with a generous product selection to offer various delivery methods and formulations to satisfy a wide array of customer needs and personal preferences. They use lab-tested hemp extracts in active milligram strengths in order to satisfy one's daily CBD goals with exceptional effectiveness.
Looking for the pure stuff? iHemp's CBD Isolate offers a more crystallized form of cannabidiol that looks and feels like a powder, which happens to dissolve easily into all kinds of solutions so that you can make your own CBD products on your terms. With a 99.8% purity level, it is phenomenally potent and free of impurities that disrupt absorption. It comes in the form of a full gram jar, and can be used for dabbing. But, that's not all! Create edibles, tinctures, topicals and any other type of CBD product you'd like to DIY.
Choose iHemp CBD Isolate Because…
99.8% purity
Only cannabidiol with no added compounds
Highly potent
Extremely versatile
Dissolves easily
#4: NitroPurge Full Spectrum CBD Vape Juice (Final Lap and Octane Booster)
NitroPurge Full Spectrum CBD Vape Juice comes in a dropper bottle that allows you to vape cannabidiol in your standard vaping setup that comes with a refillable tank or cartridge. Choose between the 1oz 250mg or 2oz 1000mg option, and select either Final Lap (Strawberries, Cream, and Cake) or Octane Booster (Peach, Mint, and Green Tea) to savor mouthwatering flavor with each puff of cannabinoid-rich vapor.
Choose NitroPurge Full Spectrum CBD Vape Juice (Final Lap and Octane Booster) Because…
Two strength/size options available
Two delectable flavor profiles
Great for refillable vaping systems
Pure, lab-tested hemp extract
Dropper cap for mess-free refilling
iHemp's CBDs Oil Gold 25.7% is a specialty option for those who value high purity and potency levels without any other ingredients. This is basically an ultra-rich hemp extract oil with a stunning 25.7% cannabidiol concentration, without any additives or dilution agents. Comes in a syringe to be administered sublingually or diluted to make your own tinctures, edibles, or topicals. It's made using highly advanced extraction and purification methods that yield gorgeous clarity, color, and flavor.
Choose iHemp CBD Oil Gold 25.7% Because…
25.7% pure cannabidiol
High concentration for more potent effects
Exceptional purity level
No added ingredients
Highly versatile
#2: iHemp CBD Dabs (25.7% / 56.8% / 91%)
For those individuals who want the highest potency level possible, iHemp CBD Dabs are a great choice. Each jar comes in multiple full gram CBD concentrations while offering full spectrum hemp extract coupled with a rich array of terpenes and other useful cannabinoids. The rich golden color speaks of the purity levels and ideal manufacturing processes, as the hemp plant is run through careful extraction and purification methods to maintain maximum bioavailability and cleanliness. Best of all, there are no added ingredients.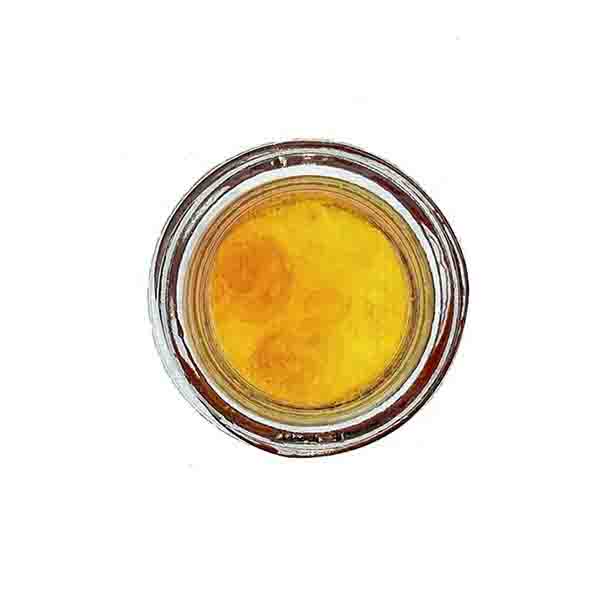 Choose iHemp CBD Dabs (25.7% / 56.8% / 91%) Because…
Highly potent
3 CBD concentration options
No added ingredients
Great for any dabbing setup
Rich and fresh terpene flavor
An alternative to wax is shatter, which has a higher potency level that comes from the further processing involved in producing it. This full gram jar of shatter boasts a stunning 98.5% purity level which ensures maximum absorption of the desirable compounds of the hemp plant, with naturally occurring elevated levels of CBD, hemp's shining star. Did you know that shatter is made for dabbing? Its concentrated effects are great for those with more advanced preferences and needs. Using real hemp terpenes means the most potential can be realized!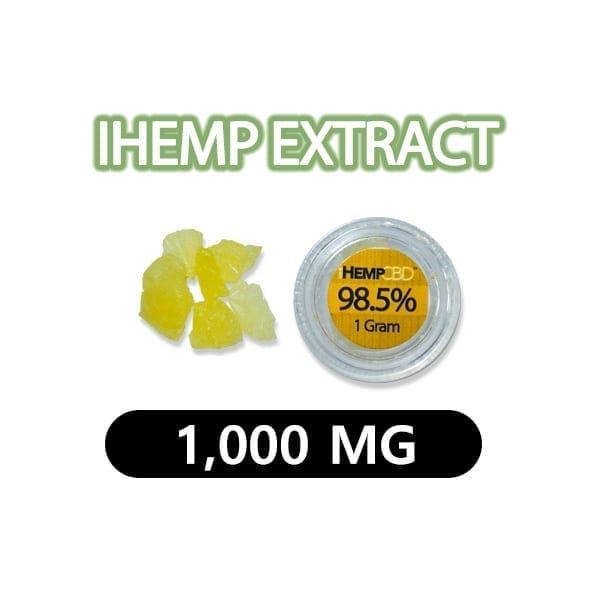 Choose iHemp CBD Shatter 98.5% Because…
More potent than wax
98.5% purity level
Full spectrum
Great for any dab enthusiast
No added ingredients
Experience These Phenomenal iHemp CBD Products at Pure CBD Now Today!
Pure CBD Now offers all of these iHemp CBD Products and more so that you can build a routine based on your most precise goals. Every product is just extraordinarily high in quality, coupled with third-party reports. No matter which product you choose, you can count on high bioavailability that translates to pure CBD satisfaction.