Date Modified: August 18th, 2020
If you wanna vape your favorite types of CBD vape juice flavors, one of the most user-friendly options is a disposable vape pen. As the name implies, this is a disposable vaping system. It consists of two components that come attached to each other: a cartridge pre-filled with CBD e-liquid, and a mod with a built-in battery that's almost always fully charged on arrival.
Disposable CBD Vape Pens 101
Disposable CBD vape pens are devices that are, well, disposable. They consist of two components: a battery, or mod, and a cartridge that's already filled with CBD-infused vape oil. Therefore, disposable CBD vape pens arrive ready to go out of the box, meaning that those with little technological understanding can use them right away without having to set anything up or choose certain settings.
Once the CBD e-liquid runs out of the cartridge, the user can simply throw out the entire pen and grab a new one. This is without a doubt the easiest way to vape CBD, as it doesn't require regular maintenance, manual refilling of cartridges, replacement of individual components or frequent cleaning.
Disposable CBD vape pens are quickly taking off because of how easy they are to operate. They're also relatively discreet, as most of them are very small and slim. This means that users can enjoy vaping their CBD throughout the day without drawing much attention to themselves.
How Do They Work?
Well, within each cartridge of e-liquid, you'll find a coil. This coil is what heats the e-liquid so that it can turn into a smooth vapor that's inhaled into the lungs. To bring this coil up to the right temperature, the user "fires" the device, which activates the battery. It really doesn't get any simpler than that.
How to Choose the Right Disposable CBD Vape Pen
As you would imagine, the CBD market offers a wide selection of disposable CBD vape pens these days due to their enormous popularity. Having a selection to choose from is a good thing, but it can also be overwhelming to first-time users. When it comes to vaping CBD, or consuming it in any form for that matter, the user has to make many decisions, including how strong they want the CBD to be, whether or not they desire a flavor and so on.
So, to make things easier for you, we've made a short list of the factors to take into consideration before investing in a disposable CBD vape pen. By making your decision based on the factors below, you're far more likely to have an easy time choosing the product to go with.
Factor #1: Milligram Strength
The milligram strength is the number of milligrams of hemp extract in a product. See, CBD e-liquid doesn't just contain CBD. It also contains other ingredients that allow it to become a product that can be vaporized properly. The milligram strength is essentially the potency level of a CBD e-liquid. Higher potency levels give you a stronger hemp experience, so take this into account when making your decision.
Factor #2: Flavor
CBD e-liquids come in a wide range of flavors, and there are unflavored options as well. But, note that many times, an unflavored CBD product will still have a taste. This is because CBD e-juices that contain other hemp compounds such as terpenes and flavonoids will make the product taste like the hemp plant. The natural hemp flavor is relatively complex, boasting notes of pine, citrus, mint and herbs.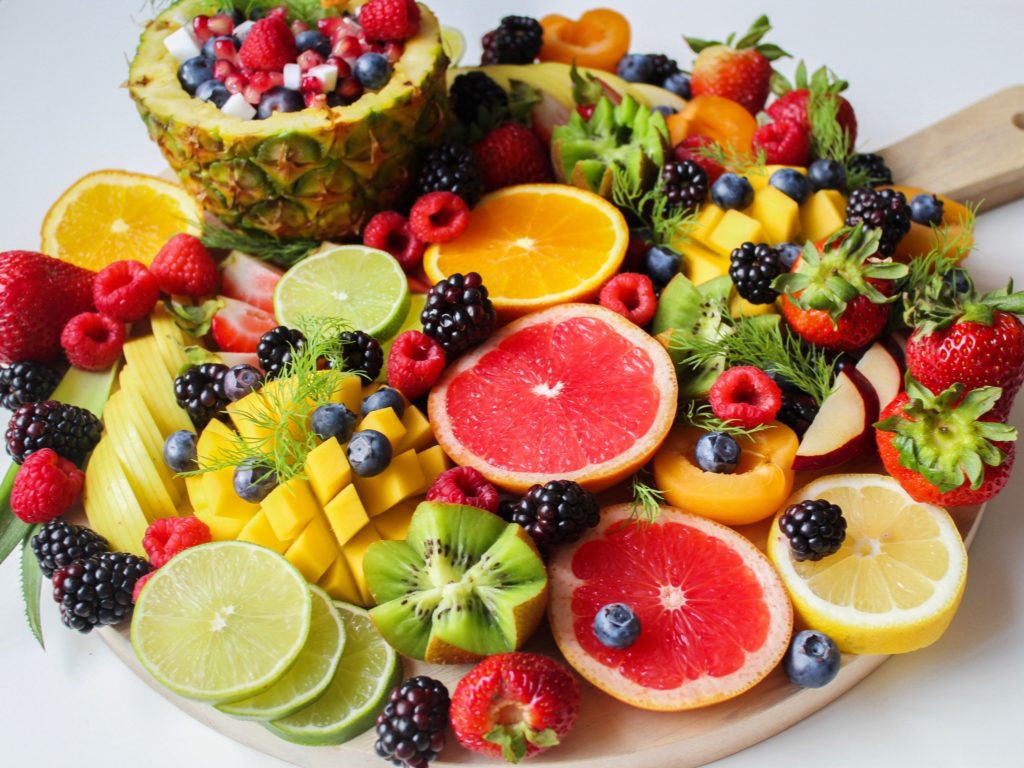 If you're down to try the taste of hemp, that's totally fine. A lot of people love the natural taste of this beloved plant. But, many users, especially newbies, prefer a flavored option so that they can treat their taste buds to something that they know and love.
Before you choose that specific flavor, think about the category of flavor that you prefer. Do you want a fruity taste to refresh your palate? Or, perhaps a minty flavor that's invigorating? There are also desserts, candies, cereals, creams and more. Give this some thought so that when the time comes to make a purchase, you're satisfied.
Factor #3: Design
Disposable CBD vape pens come in all different shapes and sizes, so it's a good idea to explore the many different designs out there before deciding on one. The design of your disposable CBD vape pen can determine how portable it is, how comfortable it is to hold in your hand for long periods of time, how easy it is to store and so on.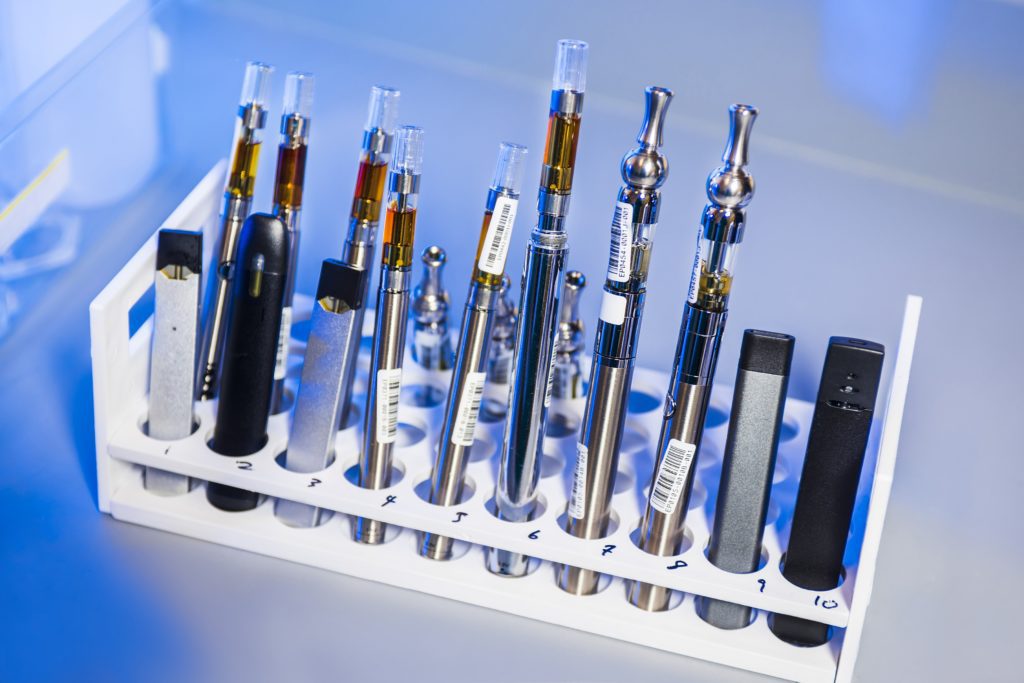 Factor #4: Type of Hemp Extract
There are three types of hemp extract: full spectrum, broad spectrum and CBD isolate.
Full spectrum hemp extract contains the full spectrum of plant compounds native to hemp. This includes cannabinoids like CBD, as well as terpenes and flavonoids, which are two classes of compounds with their own unique properties. Full spectrum extract also contains the trace amount of THC native to hemp, only it's not abundant enough to be psychoactive.
Broad spectrum hemp extract contains every compound in hemp except THC. The THC has been carefully isolated and removed from the concentrate produced by running hemp through an extraction process. This is ideal for those who want to enjoy a variety of compounds but don't want any THC in their system at all.
CBD isolate is an extract that contains only CBD, as it's been isolated from extracted hemp. Therefore, when you consume CBD isolate, you won't get any other cannabinoids or other compounds found in the hemp plant. Also unique in that it doesn't have a flavor or aroma, and this is because the terpenes that provide these things have been removed.
Steps for How to Use a Disposable Vape Pen
Time needed: 5 minutes
Supplies: Disposable Vape Pen
Tools: Computer or Mobile Device

We'll walk you through the process of using a Disposable Vape Pen:
Find a Disposable Vape Pen

There are many, disposable CBD vape pens to choose from. It's important to choose a pen that is from a reputable manufacturer and has been third-party lab tested for pesticides and heavy metals. We have a wide array of disposable vape pens here at Pure CBD Now that meet this criteria.


Remove Pen from Packaging

If it has a power button, press it to turn it on. You may need to look at the instructions that come with the pen for more information.


Taking the Initial Hit

When you're ready to take a hit, put the mouthpiece up to your lips, press down on the button and inhale. Note that some disposables are buttonless, and all that you need to do is pull on the mouthpiece.


Continue Using It

You can continue using your disposable vape pen until it runs out of e-liquid. Once that happens, you can simply throw it out and grab a new one. This is why it's a good idea to always have some spares handy.

CBD disposable vape pens allow for an extremely simple way to get in that daily dose of CBD. If you wish to try one out, follow this guide.
CBD Disposable Vape Pens Might Be the Way to Go 
At Pure CBD Now, we offer a wide selection of disposable vape pens. They come in all different flavors, milligram strengths, hemp extracts, and more. Check out what we have available and choose the one that's right for you.. Below are some product offers:
*These statements have not been evaluated by the food and drug administration (FDA). These products are not intended to diagnose, treat, cure, or prevent any disease.