Delta 8 THC is an extremely sought-after cannabinoid that can offer mild yet extremely enjoyable psychoactive effects, and it comes from the hemp plant which is a legal substance according to federal law. Delawareans seeking out delta 8 THC products, however, need to be mindful of their own state laws pertaining to the cannabinoid. Along, with some guidance for buying only high-quality and genuine delta 8 products.
How is Delta 8 THC Different from Delta 9 THC?
Delta 8 THC is a cannabinoid that's often compared and contrasted to delta 9 THC, and for good reasons.
Delta 8 THC is a unique cannabinoid in that it results from oxidized delta 9 THC. As delta 9 ages in the plant's structure, it naturally converts into delta 8, providing around 30% less psychoactive activity to create a milder high.
How they double bond in each of their structures can also differ, as delta 8 is double bond on the 8th carbon atom, while delta 9 has a double bond on its 9th chain. With its different double bond location, delta-8 binds to the endocannabinoid system (ECS) uniquely, so it's less potent than delta-9.
Delta 8 enthusiasts describe the high as bliss-inducing, euphoric, and capable of keeping the mind relatively clear compared to delta 9.
Delta-8 has a strong affinity for CB1 receptors in the nervous system, which explains many of its unique effects.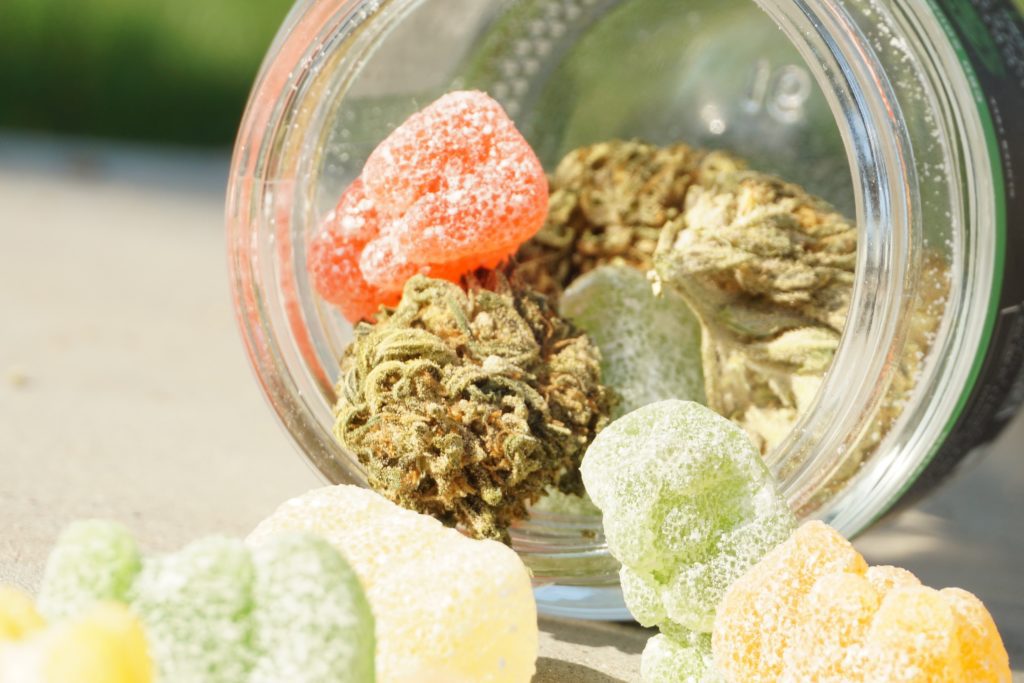 Is Delta 8 THC Legal in Delaware?
Unfortunately, Delaware is one of a handful of states that have strictly outlawed delta 8 THC. The 2018 Farm Bill legalized the hemp plant and all derivatives containing no more than 0.3% delta 9 THC, which means that delta 8 is federally legal. But, states are free to stray from federal law in this regard. Meaning, whether you're in Dover, Wilmington, New Castle, Newark, Lewes or elsewhere, you cannot legally purchase any delta 8 products.
Where to One Day Purchase Legal Delta 8 THC in Delaware
If you're a Delawarean, you cannot legally buy delta 8 anywhere at this time. But, it's good to know how to find the most trustworthy delta 8 suppliers in the event that the law does eventually change.
Pure CBD Now is an extremely trusted retailer for delta 8 products. They carry strictly lab-tested delta 8 formulas in all kinds of forms including vapes, gummies, tinctures, flower and more. You'll find only the most reputable brands, including our own, while being treated to great prices and super fast shipping.
What Potential Places Should Be Avoided When Buying Delta 8 THC?
There are some types of delta 8 retailers that should be strictly avoided. Why? Because they are known to carry very low-quality or sometimes fake delta 8 products.
Convenience Stores and Gas Stations
Although these can be convenient locations, it is unlikely that these places are selling high-quality delta 8. They simply do not screen for quality, and instead are simply looking to sell hemp goods cheaply and quickly. There really is no level of expertise needed to spot a fake delta-8 product.
Non-Business Entities
Never buy delta 8 or any hemp-infused product for that matter from an unlicensed business. Companies that sell hemp goods must be registered with their state. If they are not registered, they aren't compliant to begin with and should be avoided at all costs. Also, avoid buying delta-8 from strangers online, in social media outlets, forums, or on Craigslist/Facebook/eBay.
What Kinds of Delta 8 THC Products Can I Purchase in Delaware Hopefully Down the Line?
Delta 8 THC comes in all kinds of legal product forms. So, it's good to know which product types/delivery methods are out there and what you can expect from each one.
Vape Cartridges: D8 vape carts are 510-threaded cartridges pre-filled with delta 8 vape oil, being available in a very generous variety of strains.
Disposable Vapes: D8 disposable vapes are also available in lots of great strains, and are all-in-one vape kits that require no charging, refilling or other kinds of maintenance, ∆8 being ready to vape out of the box.
Edibles: D8 edibles like gummies offer up to 8 hours effects and a pronounced body high, being available in great flavor options.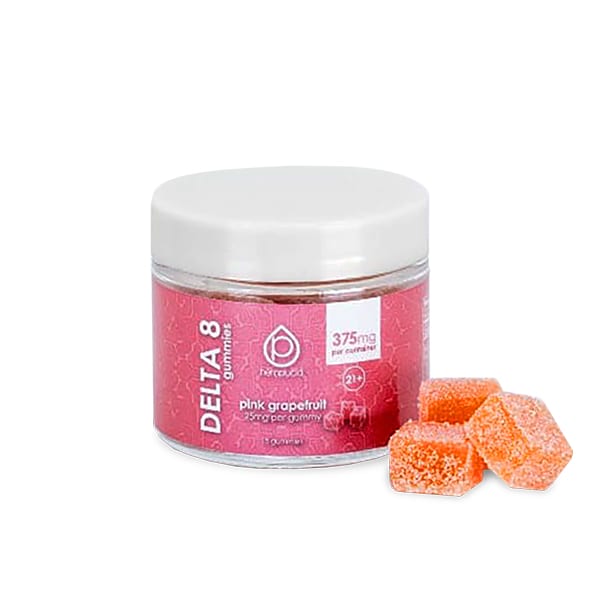 Tinctures: D8 tinctures absorb sublingually, offering a potency level that's somewhere between vapes and edibles.
Capsules: D8 capsules are technically edibles as well, except they consist of encapsulated delta 8 oil that is swallowed whole.
Flower: D8 Flower is raw hemp flower infused with delta 8 THC distillate, available in lots of strains and both loose bud and pre-roll forms.
Dabs: D8 dabs are powerful concentrates that are not beginner-friendly. These are "dabbed" or vaporized with a specific dabbing device that reaches particularly high temperatures.
Topicals: D8 topicals are not intoxicating, as they are absorbed through the skin, offering only localized effects to the skin, muscles and joints where applied.
There is Hope for Legal Delta 8 THC in the Blue Hen State
For the time-being, delta 8 THC is illegal in Delaware. But, that doesn't mean that all hope is lost. With the delta 8 market growing, and more states embracing rather than demonizing delta 8, DE could very well change their tune on this cannabinoid. Hopefully legalizing it sometime in the relatively near future.
Note: Best to check up on the laws periodically as that can always change. With delta 8 THC going through different rounds, most states haven't had the chance to give statements on this cannabinoid. Delta 8 is still here to stay, since it's a compound that's legal as CBD is on a federal level.
Pure CBD Now carry a number of Delta 8 products that can be delivered to any Delaware location. Sample Delta 8 products are:
Koi Delta 8-9-10 Pop Crystals 50mg – These pop crystals have these delicious flavors to choose from – Blue Raspberry, Strawberry Lemonade, and Tropical. Provides a total of 50mg of hemp-derived Delta 1-9-10 THC per pack.
Funni Delta 8 Dab Wraps – 5 Count – Dab wraps drenched with high quality dabs and ready for those rolls. Use of dab wraps allow you to enjoy the burn slowly and for a longer period. When you have time to just enjoy the moment, a dab wrap is what you need.
Moon Rock Delta 8 Pre-Roll 1.75 grams – Those who have no time to roll a smoke can apprecite these pre-rolls. Loaded with 1,75 grams of hemp-derived Delta 8. They can provide the enjoyment without any psychotropic effects of Delta 8. Known to have wellness benefits and for relaxation.