No doubt, delta 8 THC is here to stay. In fact, it has become the second most sought-after hemp derivative after CBD. But, its effects are quite different from CBD, mainly because only delta-8 can get the user high. So, you can see why then North Carolinians are eager to find out what this cannabinoid can do for them. Naturally, however, many residents there are hesitant to purchase it as its legality can be confusing. Also, it's hard to know exactly where someone can find top-shelf delta 8 that's clean, legitimate, and high in quality in North Carolina to begin with.
How is Delta 8 THC Different from Delta 9 THC?
Delta 8 THC and delta 9 THC are both naturally occurring cannabinoids that offer ultimately different effects from one another.
Delta 8 is a natural cannabinoid in the hemp plant. Results from oxidized delta 9 in the plant material, which partially converts into delta 8 THC.
Because of this, delta 8 is about 30% less psychoactive than delta 9, while still offering a distinct, more clear-headed high.
How they double bond in each of their structures can also differ, as delta 8 is double bond on the 8th carbon atom, while delta 9 has a double bond on its 9th chain. With its different double bond location, delta-8 binds to the endocannabinoid system (ECS) uniquely, so it's less potent than delta-9.
Delta-8 has a preference for CB1 receptors, which are cannabinoid receptors located throughout the body's nervous system. This explains many of the compound's desirable effects.
Is Delta 8 THC Legal in North Carolina?
Delta 8 THC is, in fact, fully legal in NC, including major cities like Raleigh, Charlotte, and Durham. Why? Because of the state's adherence to the Farm Bill, which was passed in the United States in 2018 to make hemp a federally legal substance. Basically, this legislation allows all hemp derivatives to be legal for purchase. However, as long as they contain a maximum of 0.3% delta 9 THC. There are no restrictions on the types of delta 8 products that can be purchased. Nor, how much pure delta-8 they may contain.
Where to Purchase Delta 8 THC in North Carolina
While delta 8 is more widely available than ever, that doesn't mean that all delta 8 is equally high in quality, or even legitimate. To know you're getting the product you deserve, you'll want to be mindful of who you're buying it from.
Keep in mind that delta 8 and marijuana have a lot in common. So, make sure that you're buying delta-8 and not a marijuana-based product. Even though medicinal marijuana is legal in this state.
Generally, you have two choices when shopping for delta 8 products:
Local Shops
Will require a quick Google search or Weedmaps search. Pay attention to reviews of a local shop to make sure they're selling high-quality delta 8 in the right product form that you're looking for. Why? Because local stores tend to have looser standards and fewer products available.
Online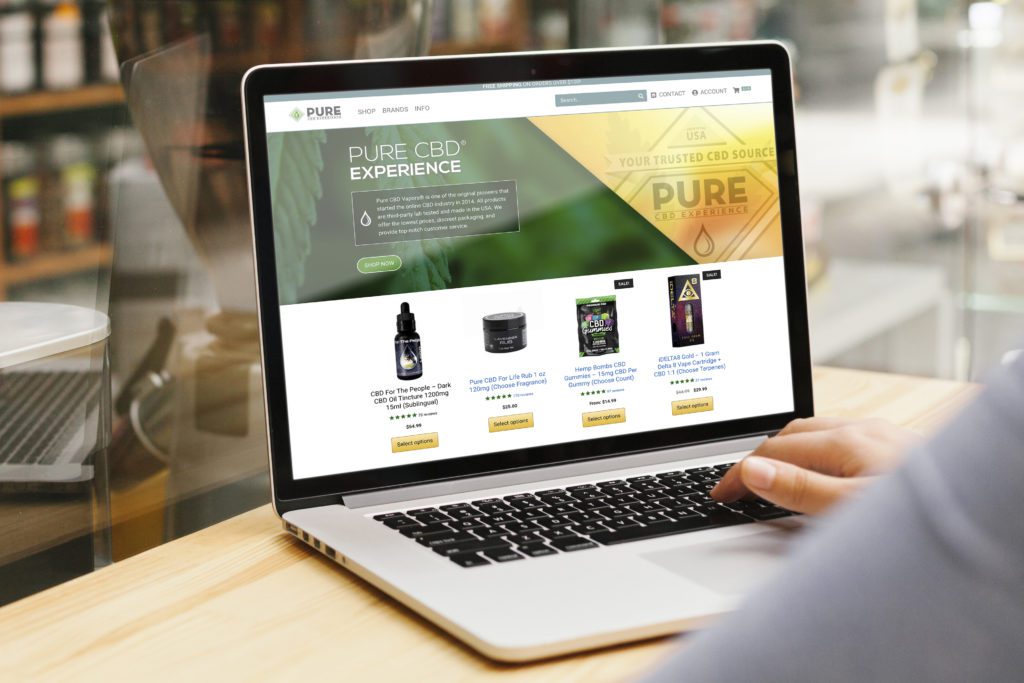 Preferred option among delta 8 enthusiasts is online shopping, which benefits the customer in a number of ways.
Wider product selection of product types, strains, milligram strengths, etc.
More affordable prices due to lower overhead costs
Higher quality standards due to higher customer demands and more competition
Great deals and special offers so customers can save money
Bundles and other ways to purchase in bulk
The ability to shop conveniently from home
Fresher products due to a higher product turnover rate
Pure CBD Now offers a massive selection of lab-tested, premium-grade delta 8 THC products. All of them all formulated with strict quality standards, from only trusted, reputable brands in the hemp industry. You'll find different delivery methods, strains, etc. to customize your routine. All, while enjoying affordable prices and fast shipping to your home in North Carolina.
North Carolina can now have access to Delta 8 products. Pure CBD Now can deliver to any point. Here are some products:
D8 HI Delta 8 Cartridge 900MG – High quality and effective cartridge, Available in Strawberry Cough, Blue Dream, Pink Runtz, Gorilla Glue, Gushers, Pineapple Express, Granddaddy Purple, and Wedding Cake flavors.
Here are some Delta 8 products that Pure CBD Now can deliver:
Strain Snobs – Delta 8 Gummies – These gummies allow ingestion and can stay in your body system for a longer period. This gummy contains 25 milligrams of delta 8 THC per dose along with an absolutely delicious flavor.
D8 Hi Delta 8 Cookies 500MG – A different way to have daily dose of Delta 8. Each cookie has Delta 8 added. Available in different flavors.
iDELTA8 Diamond – Delta 8 Dab Syringe Full Gram – A full gram of Delta 8 to satisfy your need. This allows you to experience Delta 8. Comes in Silver, Gold, and Diamond.
What Places Should You Avoid Purchasing Delta 8 THC From?
When shopping for most other products that you need, the same rules should apply – when looking to make a purchase, there are some places that must be avoided.
Convenience Stores and Gas Stations
Although these can be convenient locations, it is unlikely that these places are selling high-quality delta 8. They simply do not screen for quality, and instead are simply looking to sell hemp goods cheaply and quickly. There really is no level of expertise needed to spot a fake delta-8 product.
Non-Business Entities
Never buy delta 8 or any hemp-infused product for that matter from an unlicensed business. Companies that sell hemp goods must be registered with their state. If they are not registered, they aren't compliant to begin with and should be avoided at all costs. Also, avoid buying delta-8 from strangers online, in social media outlets, forums, or on Craigslist/Facebook/eBay.
What Kinds of Delta 8 THC Products Can I Buy in North Carolina?
Delta 8 THC comes in all kinds of enticing product forms, and the one that you choose determines a lot about the experience that you'll have with the cannabinoid. Therefore, you'll want to know what to expect from each type of product to make sure you choose the one most suitable for your goals.
Vape Cartridges: D8 vape carts offer delta 8 THC distillate blended with the terpene profile of one of many kinds of strains that are available. These cartridges attach to any 510-threaded low-wattage vape pen device.
Disposable Vapes: D8 disposables are a user-friendly option that never need to be charged, assembled or filled, being all-in-one vaping systems.
Edibles: D8 edibles are a great choice for those who want to feel a body high effect, along with the compound's cerebral properties, which can last for up to 8 hours. You can enjoy all kinds of flavor options.
Tinctures: D8 tinctures absorb through the tissue below the tongue, offering effects a bit gentler than vapes, while being very easy to administer.
Capsules: D8 capsules allow for an alternative to edibles, behaving in the same manner but containing fewer ingredients.
Flower: D8 flower is CBD flower infused with delta 8 THC. You can find both loose buds and pre-rolls in a great variety of strains..
Dabs: D8 dabs are concentrates with very high potency levels not recommended for beginners. They are for dabbing, which is a type of vaping style that reaches higher temperatures.
Topicals: D8 topicals are applied to areas of discomfort, absorbing into the deep tissue and staying localized. They do not produce a high.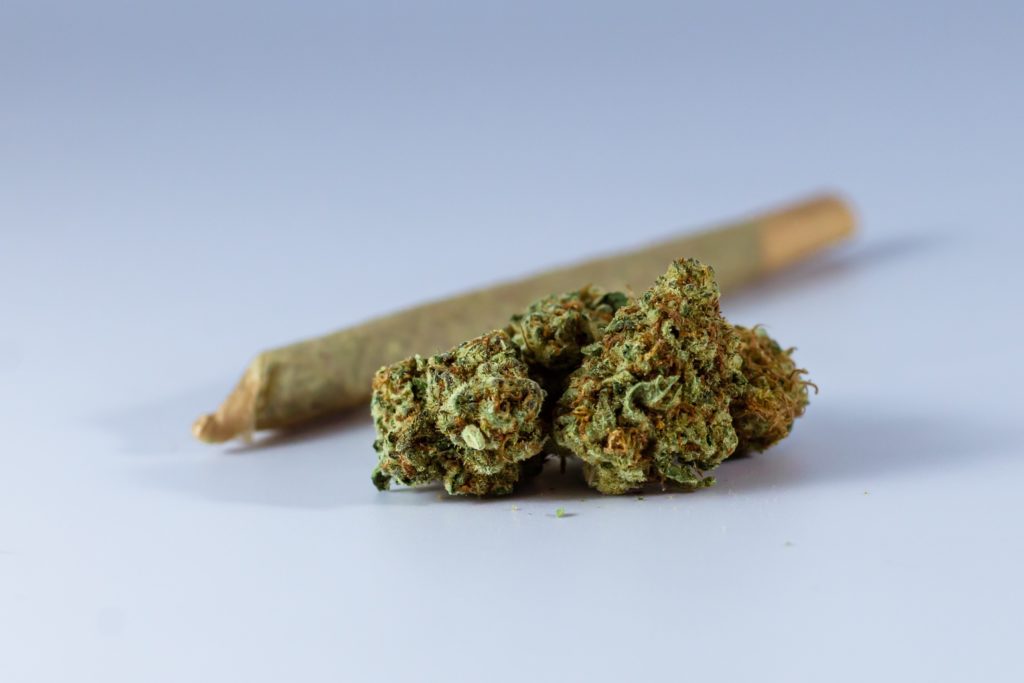 Yes, Delta 8 THC is Available in the Tar Heel State
Throughout North Carolina, adult residents can buy delta 8 THC products to explore the cannabinoid's effects in all kinds of enjoyable ways. Despite its availability, not all delta 8 THC has the quality level that you're entitled to. Best way to identify you're getting the "good stuff" is to find a reputable online source known for selling only premium-grade hemp.
Note: Check up on the laws periodically as they can change frequently. With delta 8 THC being new, most states haven't had the chance to give statements on this cannabinoid. Still, delta 8 is likely here to stay, since it's a compound that is legal as cannabidiol is on a federal level.