CBD is a booming industry, with more people making this hemp derivative part of their daily routine. If you want to get into the CBD world, either as a consumer or a business owner, you must be properly educated. As you probably are aware, there are a lot of terms used when discussing CBD, and not knowing what they mean can be a great disservice to you. That is why it is time for you to know real talk in this awesome industry.
Why is Knowing Your Lingo Crucial as Either a CBD Customer or Business Owner?
The world of CBD is considered by many to be fairly new, which means that it is constantly evolving. As it evolves, there is an influx of terminology being developed in order to differentiate between different products.
Currently, at the time of this article, the CBD market is packed with a wide range of products, meaning that understanding the right terminology is how you can determine whether or not a product could potentially meet your needs, preferences, or goals. For instance, knowing the difference between unique strains can have everything to do with whether or not you find a product that can be blissful.
Additionally, if you're a CBD business owner, you must be educated on this industry. Hence, knowing the lingo is a huge part of that. As a business owner, you are an authority, and customers will be making inquiries as they try to find the right products. So, understanding the basic lingo is a must.
Terms You Should Want to Know and Get Familiarized With
Now, let's break down the most commonly used lingo regarding CBD.
Hemp
The plant from which commercial CBD is derived. Hemp and marijuana both belong to the cannabis family, and therefore contain CBD in their chemical compositions, but only CBD that comes from hemp is legal. This is because hemp contains only 0.3 percent THC while marijuana contains much more, and more than 0.3 percent THC is illegal as it's considered a psychoactive compound.
Cannabidiol (CBD)
One of the cannabinoids in the hemp plant, and it's the most abundant. Cannabidiol has been thoroughly studied for its wide variety of effects.
THC
Another cannabinoid that exists in the hemp plant. Again, it's a psychoactive compound, and it's far more abundant in marijuana, which is why it makes users high. But, since it's only present in 0.3 percent of hemp, hemp-based products cannot make a person high.
Cannabinoid
Like we said, CBD and THC are cannabinoids in the cannabis plant, and they are easily the most well-known. However, the truth is that the cannabis plant has lots of cannabinoids. Cannabinoids are plant compounds that are unique to the cannabis plant, and they have the distinction of working with the body's endocannabinoid system.
Terpenes
These are another class of compounds found in the cannabis plant, as well as all plants. Terpenes are chemical compounds that have been found to boast healing properties of their own, and they're what give plants their unique smells and tastes. Some terpenes found in the cannabis plant include myrcene, linalool and limonene.
Strain
A cannabis plant's strain refers to the unique composition of terpenes and cannabinoids found in that particular plant. Different strains produce unique effects due to the fact that different terpenes and cannabinoids affect us in different ways. The big three of them are:
Indica: Refers to one category of strains. Indica strains are known for being more euphoric, happy, and even sleepy. That is why products that contain them are usually meant to be taken in the evening hours. The most popular types are: Purple Punch, Granddaddy Purple, White Rhino, Bubba Kush, Northern Lights, Blueberry, Grape Ape, and Blue Cheese.
Sativa: This strain meanwhile, tends to be more uplifting and energizing. Also, they tend to be felt more in the mind than in the body. Hence, they are great for being taken during the day. The most popular types are: Sour Diesel, Jack Herer, Strawberry Cough, Amnesia Haze, Super Lemon Haze, and Super Silver Haze.
Hybrid: Combines Indica and sativa strains to produce unique effects. It all depends on which hybrid you take and what effects its "parent" strains are known to create. The most popular types are: GG4, Blue Dream, Gelato, Wedding Cake, GSC, OG Kush, White Widow, Pineapple Express
Full Spectrum
Refers to the way in which the hemp is extracted. If a hemp extract is full spectrum, it contains every plant compound in that particular hemp plant. This includes CBD and THC, as well as all of the terpenes.
Broad Spectrum
Hemp extract containing every plant compound with the exception of THC.
CBD Isolate
An extract containing nothing but CBD.
The Entourage Effect
Refers to the effect produced when a person takes full spectrum hemp extract. Researchers believe that when every plant compound is taken together, the potential positive effects of each compound become more pronounced.
Concentration
Concentration refers to the concentration of hemp extract compared to the rest of the ingredients in a particular CBD product. It's typically measured by milligrams.
A tincture is an oral product that combines hemp extract with a carrier oil. It is usually taken under the tongue, and it comes in liquid form. Tinctures are popular because they can take effect within thirty minutes and last for a few hours.
Topicals are hemp-based products that are massaged into the skin. These are good for localized discomfort and skin-related issues.
Providing the skin, hair, and other areas of the body with a whole array of cannabinoids. We have a wellness & beauty category which offers smoothing skin treatments, luxurious body butters, restorative bath bombs, invigorating hair products, and more, all while containing the absolute best lab-tested hemp on the market.
Basically, these are edible products containing hemp extract that can be properly digested. They can provide effects for hours, but they make take up to two hours to actually take effect. Popular edibles include gummies, hard candies, honey sticks, etc.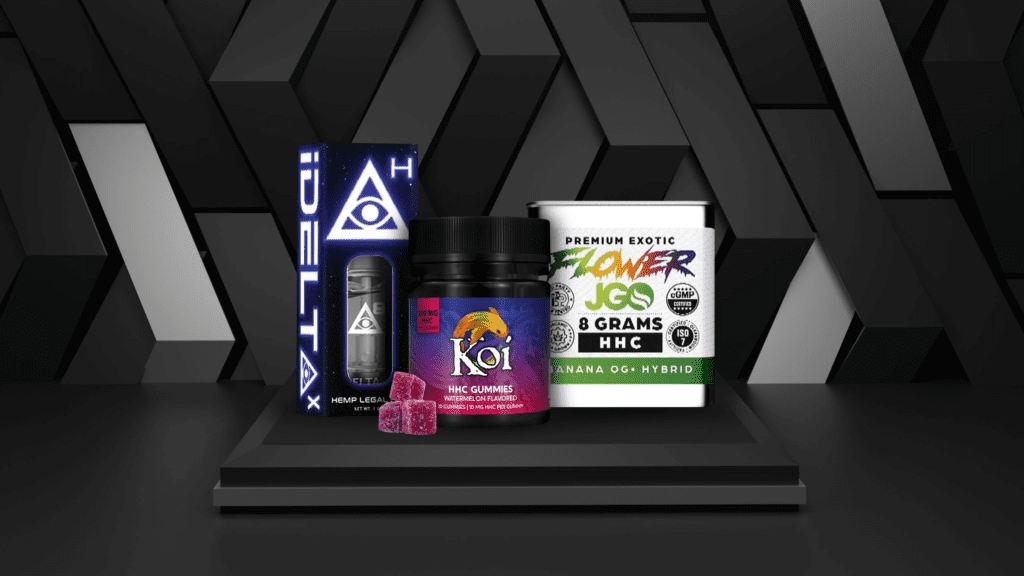 Are a convenient method for cannabidiol delivery that result in a long-lasting cannabidiol effect.
Providing users with full spectrum cannabinoids in the form of a satisfying beverage.
Buds of the hemp plant that contain a full spectrum of cannabinoids. Can either be smoked with a pipe, rolled, or vaporized with a CBD flower pen. Plus, they can also be consumed with cooked or baked foods CBD flower comes in different strains and milligram strengths.
CBD Flower Pre-Rolls: Contain CBD hemp flower that is broken down into what they call "shake" so that they can be rolled with paper into a joint. Pre-rolls take out the labor of rolling CBD flower yourself. It's important to choose high quality, lab tested pre-rolls that are free of pesticides and heavy metals, which you can find in our lab tests.
CBD Flower Pens / Pipes / Vaporizers: Are used to vape or smoke hemp.
CBD Hash: Consists of the sticky resin from the hemp plant. It contains high amounts cannabinoids, terpenes, and flavonoids. CBD hash is most often smoked but can also be vaped with specialized vaporizers.
These types of products, be it in the forms of treats, tinctures, or even topical solutions, are made specifically for our furry companions. Plus, each cannabidiol-infused pet product is lab-tested for potency and purity.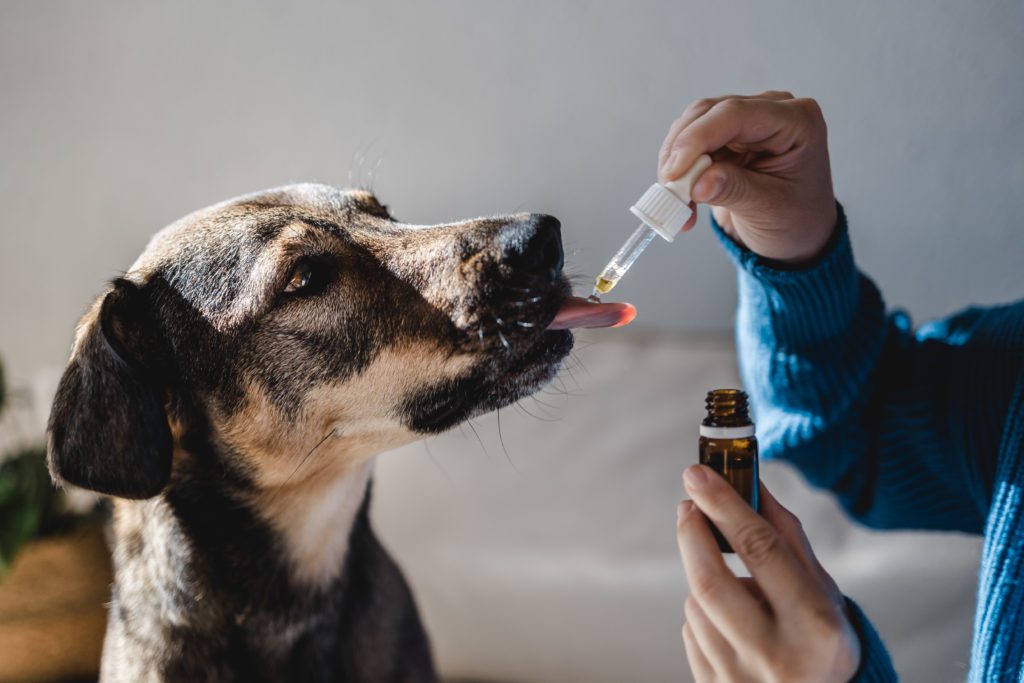 A tobacco-free product that absorbs through the tissue of the cheek, much like traditional snuff. This delivery method is incredibly fast-acting due to the impressive absorbency, making it one of the most efficient ways to consume CBD. Choose your flavor and experience hemp like never before.
Vapes
Vaping refers to any CBD products that are meant to be inhaled via a compatible device. You can find hemp-infused e-liquids, pre-filled CBD carts, disposable devices, and even flower to be vaped using a compatible unit. They tend to provide more pronounced effects, and they take effect within minutes.
CBD Vape Oil: Designed to be vaped out of a CBD vape pen. With CBD vape oil bottles, you can refill a CBD vape pen cartridge/tank multiple times. Each milliliter of e-liquid provides around 700 puffs. Available in isolate and full spectrum forms.
CBD Vape Kits (with battery and cartridge): Easiest way to start vaping. Just choose your setup, flavors, strength, and cartridges and enjoy your vaping experience after your kit arrives. Perfect for newbies or for those who want to save money and time by getting everything needed in one discreet package.
Disposable CBD Pens: Pre-loaded with CBD oil and a battery designed for one-time use. Each pen contains 1mL of full spectrum CBD vape oil. Disposable pens are activated by inhaling and last around 300 puffs. These devices are easier to use than standard vape kits and are to be thrown away after use.
CBD JUUL Pods: Compatible with your standard portable and pocket friendly JUUL device. Just snap it into your JUUL device and you are good to go.
CBD Carts: Pre-filled carts containing CBD e-liquid.
510-Threaded Carts: Refillable Carts that attach to any compatible 510 connected devices.
CBD Dabs, Wax, and Shatter: A potent and bioavailable way to get your CBD fix. Just get out your dab rig, water pipe, or CBD concentrate delivery system and take that hit.
CBD Vape Drip Additives and Concentrates: When you need that extra kick, vape drips and concentrates (additives) are an extremely potent way maximize your CBD dosage. Just add some drops to potentize your favorite e-juice.
CBD Vape Pens: Refillable devices that are designed to vaporize CBD vape oil. There are two kinds of pens: Buttonless Pens – Designed to vape CBD isolate. Variable Voltage Pens – They have buttons and are made for full spectrum and isolate vape oil. Note: All pens and cartridges are 510 thread.
Just Another Way to Expand Your Overall CBD Knowledge
Sure, the world of CBD terminology can be intimidating, but knowing the basic terms can help you purchase the right product for your needs or simply select the right products to line your shelves if you are a business owner. At the end of the day, it is all about knowing what to look for in a CBD product, and this guide of terms will help you make the right choices.