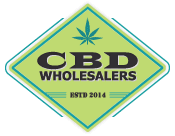 Updated September 6th, 2020
The drastic demand for CBD has taken the market by force. However, the big question right now is how can existing producers, suppliers, and distributors start seizing the booming market for CBD and make the best of it?
By partnering with each other to form a powerful and efficient network of sustainable, constant, and ever-growing supply. There are several supermarkets, smoke shops, and so on that could potentially profit from catering to this new demand, and partnering with the right suppliers is the perfect way to go!
What Is CBD Wholesalers?
CBD Wholesalers is a platform that brings together four of the best CBD production companies. The brands associated with CBD Wholesalers have been carefully selected after much research and consideration, adhering to strict quality standards. As a result, you will find that these brands – Koi CBD, Pure CBD, Blue Moon Hemp, and CBD For The People, supply such pure CBD that they even boast upwards of 100% purity.
CBD Wholesalers connect producers and suppliers to distributors to better meet the demand of the market. Quality is not the sole reason these brands were chosen. Each company additionally strives to supply affordable products that benefit all. As such, the main point guiding CBD Wholesalers is purity and affordability.
What Role Do Distributors Play?
As we have seen in the previous section, distributors have high potential to help increase research and expand the market for CBD-infused products.
How?
Distributors can help make the flow of demand and supply smooth. When customers consume superior CBD, they share the information with friends and loved ones. This snowball effect eventually helps further expand the market.
As a result of a fast-expanding market, research will intensify. Intensified and increased CBD-focused analysis will allow researchers to better apply their findings to a human model. With increased applicability to human life, the wellness world could potentially usher in a new age of wellness revolution.
A Productive Partnership
Having partnered with four of the most reputable producers of CBD, CBD Wholesalers is now set to team up with distributors, convenience stores, superstores, and smoke shops nationwide. As a leading supplier of pure CBD at affordable prices, CBD Wholesalers, together with the right distribution channels, can potentially amplify the CBD marketplace.
The Way Forward
It would be an understatement to say that the magnitude of the CBD Market boom is incredibly promising. Furthermore, the market is expected to continue growing due to advancements in technology and research.
There has never been a better time to seize the market! Contact us today for more information on our products and brands, and to better understand why we are the leading suppliers of CBD, worldwide.
Author:
Joshua Willard (Freelance CBD Content Writer/Editor)
FDA Disclosure Statement
These statements have not been evaluated by the Food and Drug Administration. These products are not intended to diagnose, treat, cure, or prevent any disease.