Now that we are beginning to enjoy the spring weather, many of us are starting to take our wellness needs and mental wellness more seriously so that we can be in the best shape possible during the more active months ahead. That being said, now is the perfect time to consider investing in CBD tinctures to take on a daily basis.
At Pure CBD Now, we offer a rich array of tincture formulas, all hand-selected from top-rated hemp companies renowned for their use of exceptional ingredients and manufacturing processes.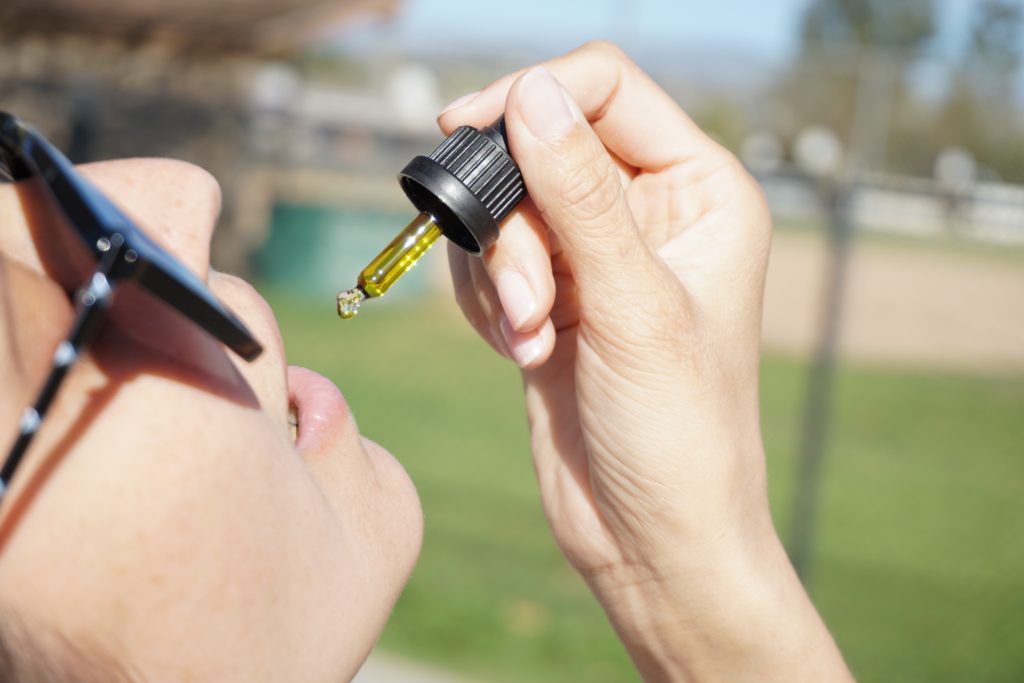 If you're looking for a CBD tincture that's free of every cannabinoid except for CBD, then For the People CBD Isolate Tincture is what you're looking for, containing CBD isolate that is a pure cannabidiol extract, which has been enhanced with terpenes to be available in a rich array of popular strains.
Rarely can you find tinctures in such a huge strain variety, but For the People is no ordinary hemp brand. This tincture comes in 1000, 5000, and 10000mg strength options.
Swiss Relief is another name that CBD enthusiasts trust, and their tinctures are failproof in that they deliver everything you could ask for – clean ingredients, active levels of hemp and delicious flavor. We love their Berry CBD Oil Tincture, which delivers an irresistible berry flavor that is perfect for the spring season, while supplying the body with THC-free hemp extract.
Choose between 500mg, 1000mg, 2000mg and 3000mg strength options to thoroughly suit your needs, and the formula is free of additives and harmful ingredients.
You simply cannot go wrong with their Organic CBD Oils, which checks all of the boxes to provide you with the stellar hemp experience that you'd expect from such a reputable company. The hemp is organic, which means that it maintains higher levels of nutrients while being pesticide-free. Also, it comes in three delicious flavor options: Berry, Peppermint or Natural, with the latter giving you the natural taste of the hemp plant from its terpenes.
The formula is water-soluble as well, so that it can absorb into the body more efficiently for stronger bioavailability. Meanwhile, the natural terpene flavor has notes of citrus and mint that remind us of the warmer months of the year, while the berry and peppermint options only intensify the spring vibes present in the formula.
Koi Naturals CBD Oil is unique in that it's enhanced with the brand's signature Koi PRIZM blend of higher levels of specific cannabinoids, which are CBD, CBN, CBDV and CBG, which all offer more properties to the body in their own distinctive ways. This THC-free formula has a 1500mg strength or 3000mg strength, both above average for a more potent experience that's never overwhelming to the system.
As for that juicy strawberry flavor, it just adds to the experience.
Yet another celebrated brand is Hemp Bombs, who offers a massive selection of high-quality hemp products that users cannot get enough of. Their Peppermint 5000mg CBD Oil offers a super high potency for users who need a little extra help, and the smooth peppermint flavor never disappoints the palate, offering a fresh and clean taste that tastes just like the fresh leaves that emerge during the spring months.
Not to mention, its formula is THC-Free. Plus, the hemp is lab-tested for quality and purity to ensure maximum results.
We love Nature's Script for their attention to detail, ensuring that each and every formula they produce satisfies every CBD-related need without any bells or whistles. Their Hemp Oil is a highly versatile product that is available in multiple options for a truly customized experience. It comes in strength options ranging from 300mg to 5000mg, and the flavor options include: Peppermint, Watermelon, Acai Berry, Chocolate Mint, and Orange Creamsicle – yum. All of these flavorful options make us think of the flavors that we crave during the springtime. No wonder these tinctures are absolutely perfect for this time of year.
Overall, this tincture is made with full spectrum hemp extract for a rich supply of cannabinoids, terpenes, and other desirable hemp compounds.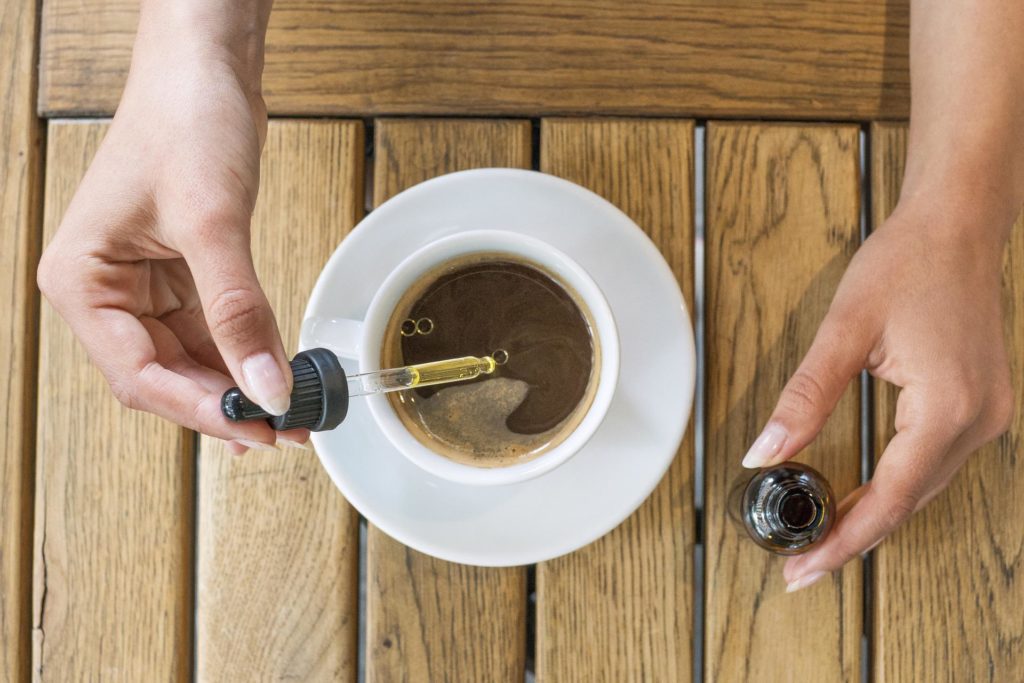 #4: The Kind Hemp Full Spectrum CBD Oil Tincture
Known for their ultra-clean and all-natural products, the Kind Hemp has amazed CBD users everywhere with their low to high potency Full Spectrum CBD Oil Tinctures, offering a potent dose of full spectrum hemp extract that's rich in every compound naturally found in hemp. Each dose supplies you with terpenes, cannabinoids, flavonoids, and nutrients, without any filler ingredients or additives.
Available in three flavor options: Mint, Strawberry, and Natural. No matter the flavor option that you choose, you'll pick up springtime notes that make it seem as though you're walking through a lush orchard.
Hemplucid's Organic Zero Broad Spectrum Water-Soluble Tincture uses nanotechnology to be fully water-soluble, which makes it more bioavailable and therefore potentially more effective. It can be used sublingually, but due to its unique solubility can also be added to any beverage. It's made with broad spectrum hemp which is totally THC-free, and available in 250, 500, 1000, and 1500mg strength options. The natural taste of the terpenes in the formula deliver a strong plant-like flavor that reminds us of the herbs that grow wild once the weather warms up.
Hempzilla is a legend in the hemp market, as they've been around forever and have yet to disappoint even the most discerning hemp lovers. Their CBD+CBN Nighttime Tincture is a great choice for bedtime use, as the blend of CBD and CBN is potentially more effective at helping you get into the right physical and mental state to thoroughly relax. The formula is also enhanced with lavender, a known natural relaxation aid that can be extremely helpful at night.
Available in 300, 600, and 1200mg concentrations, and contains, of course, zero THC. We love this tincture for spring because the lavender taste instantly makes us think of the first flowers that pop up once the winter is behind us.
Eco Sciences SOCIAL is a delicious, citrus-flavored tincture that can either be taken as a sublingual or used as a drink mix additive. This gluten-free, vegan tincture utilizes the same CBD-rich, full-spectrum hemp extract and kosher PG blend as their RIXMIX, but it is infused with a refreshing burst of orange, lemon, and ginger. This gives it a great taste with no added sugar. Plus, each 30ml bottle contains around 9,000mg of hemp extract, which includes around 1,500-1,700mg of CBD. Every batch is lab tested for quality assurance.
This tincture will help you start off the spring months with a bang, while the bold flavor profile reminds you of being out and about during this time of year.
Make Springtime the Season of Committing to a Daily CBD Tincture Routine at Pure CBD Now
If you're ready to take your daily routine into the spring season, check out these phenomenal CBD tincture formulas that are in-stock here at Pure CBD Now. Just one dropper a day can give you the full effects of the hemp plant that you're looking for, to enter the warmer months ahead feeling your absolute best.