As you may have heard, the three main mail carriers in the United States have all decided that they would take part in a ban of vaping products sent via mail. The United States Postal Service, UPS, and Fedex have all stated in the last couple of months that they will no longer ship vaping products to customers located in the country.
At Pure CBD Now, we have been closely following updates on this situation. It affects us, as we sell CBD products in the form of vaping goods and ship them out to customers every day of the week. Now, after some more details have come forward, we are happy to tell our customers that according to all three shipping services, CBD products do not count in this new ban.
The New Vape Mail Ban
In the beginning of the year, a bill was passed as part of the stimulus bill that stated that starting in 2021, the United States Postal Service could no longer ship vaping products. At the time, we figured that UPS and FedEx would pick up the slack, until they each announced that they would join the USPS. Their new vape product bans will go into effect in March and April, respectively.
Right away, members of the vaping community were concerned about how this would affect their ability to purchase their favorite products.  Understandably, companies that sell vape products online were even more concerned, as this could seriously affect business operations.  At Pure CBD Now, we sell a lot of CBD vaping goods, including our own vape carts which are particularly popular among our customers.  Being able to ship these items directly to your door gives us a sense of pride, as we know that we're delivering some of the best CBD on the market, in an industry where CBD products are not always as high in quality as they claim to be.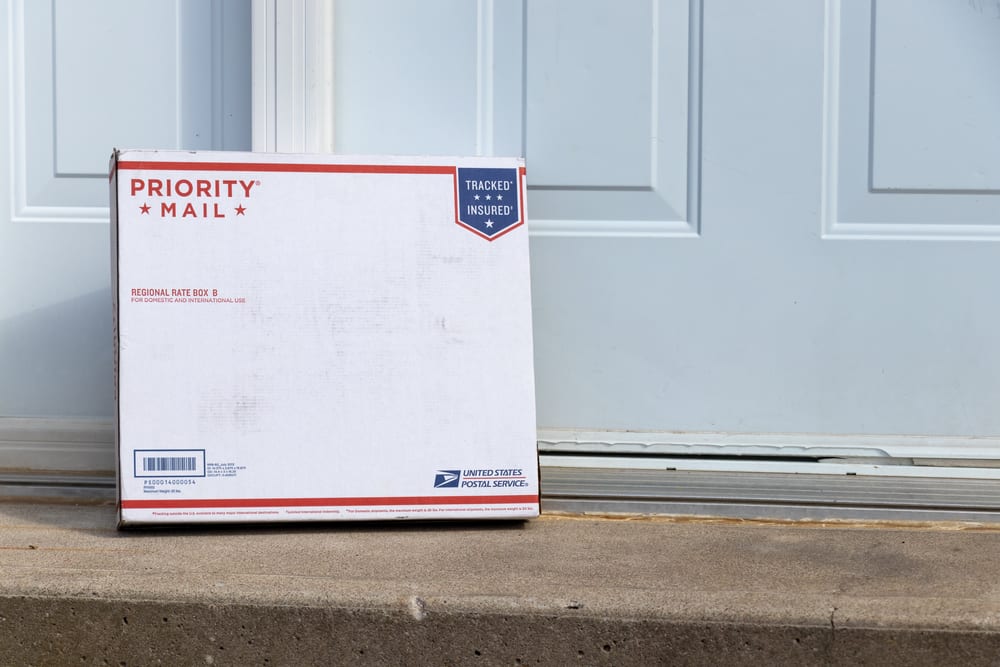 What Does the Vape Mail Ban Means for Our Customers?
After carefully reviewing the literature, we've determined that as of now, the vape mail ban does not actually include CBD products. As we are sure you know, these rules were created to target vaping companies that sell nicotine products, as this industry has been given more than its fair share of controversy over the last several years. The law expresses that the USPS cannot ship nicotine products, and Fedex and UPS have followed in their footsteps. CBD, of course, is not a nicotine product, and so our products are safe.
The law does make mention of THC, which has always been the case. Shipping THC products across state lines, whether they be vaping goods or otherwise, is illegal because THC itself is illegal, or at least the delta 9 THC compound that is found in marijuana. Therefore, this distinction doesn't change anything, as we have never shipped delta 9 THC products, since we fully respect the law.
Now, yes, there is a trace amount of delta 9 THC in hemp. But that's a federally legal amount, hence, is why CBD is a legal industry in the United States. Therefore, this mention of THC does not seem to apply in any way to the products that we or other CBD products sell.
Why the Vape Mail Ban Went into Effect
This new mail ban went into effect primarily in an effort to make it harder for teenagers to have access to the nicotine that's in vaping products. We know that vaping has appealed to teenagers for a while, although that was never the intent of the companies that make vaping goods. It seems that minors have been finding ways to acquire nicotine products online and have them shipped to their homes. This vape mail ban is targeting this aspect of the vaping community, which has absolutely nothing to do with CBD or any other hemp goods that we sell. Therefore, our vaping products are simply not the priority of these companies at the moment.
Pure CBD Now is Closely Monitoring the Situation
As time goes on, we will continue to closely check updates to see if at any point, the rules do change to affect the vaping goods that we sell. But, for the time-being, we're happy to say that there is nowhere in the literature put forth by any of these three major shipping companies to suggest that CBD is included in this ban. The wording is quite clear that nicotine and delta 9 THC products will not be shipped, but again, there is not a single mention of products containing cannabidiol or other hemp derivatives.
Therefore, for now, our operations will not be changing. We will continue to work with the same shipping companies that we have been since we first opened and continue to send your CBD vapes and other hemp goods in a timely manner. And, of course, if anything changes, we will make sure that our customers are the first to know.
Thank you for continuing to shop with Pure CBD Now. Here are some CBD products that are available from Pure CBD Now: