Easily, one of the most popular ways to enjoy cannabidiol is to do so in the form of a CBD vape oil. Here at Pure CBD Now, we offer a wide variety of CBD-infused vaping goods that allow you to inhale those compounds for fast activation and a super user-friendly experience. But you should know that not every CBD vape juice available on the market is created equally. That is why we will be discussing the seven most important factors that you need to consider when shopping for CBD e-juice.
How is CBD Vape Oil Vaped?
Before we get into the numerous purchasing considerations, we need to quickly cover how CBD is vaped. CBD e-liquid is designed to be vaped out of a CBD-compatible vaping system. Using bottled CBD vape oils allows vapers to easily refill a CBD vape pen's cartridge or tank multiple times.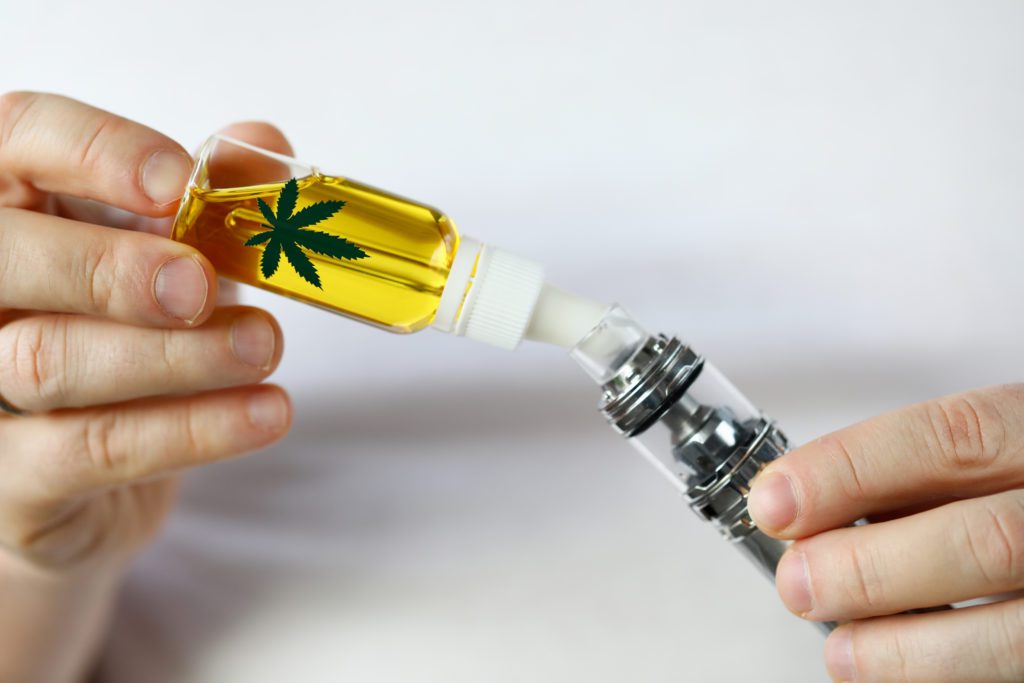 How Do They Differ, and What Should You Take into Consideration?
Now that we explained that crucial point, you will see that there are many ways in which hemp vapes can vary from product to product. Knowing what to look for will ensure that you have as satisfying of an experience as is possible.
Factor #1: Milligram Strength/Potency Level
One of the main things to pay attention to when choosing the right formula is the milligram strength, which refers to the potency level. On the packaging and labeling of every CBD vape oil, you will find the milligram strength, which is simply the number of milligrams of hemp oil in the formula. The higher the milligram strength, the more potent each dose will be, so make sure to choose your milligram strength properly so that you enjoy the right amount of potency while you vape your hemp. On our website, we carry strengths ranging from 25mg up to 4000mg.
To calculate the proper strength, first determine how many drops are in the bottle. To do this, simply multiply the number of drops in a dropper's worth of oil by the number of milliliters inside the bottle. Next, divide the bottle's milligram strength by the number of drops. Now, you know how many drops of oil to vape to take in (x) milligrams. As time goes on, you can adjust the milligrams per vaping session as you see fit.
Factor #2: Flavor
How your CBD e-liquid tastes, matters a lot more than you may think. The goal with hemp is to maintain a consistent routine, as this ensures that our body can put those compounds to use as efficiently as possible. Part of maintaining a regular routine is making sure that the CBD is legitimately enjoyable to take. Therefore, finding a good e-juice flavor is a great way to ensure that you will always look forward to taking your dose of hemp.
Some of the formulas rely solely on plant terpenes for their flavor profiles, while others include flavoring extracts that allow the vape oil to take on the tastes of everything from sweet candies to refreshing fruits.
Good news is that finding a delicious vape oil flavor couldn't be any easier. Why? Because there are many available on our website. Just look through what's in-stock and choose the e-juice delight that seems the most appealing to your unique vaping palate.
Factor #3: Ingredients
Another thing that matters tremendously is the ingredients in the e-liquid besides cannabidiol. Most CBD vape oils consist of, of course, hemp extract, as well as vegetable glycerin, sometimes propylene glycol, flavoring, and more often than not, a carrier oil as well. Look through the ingredients carefully to make sure that the formula is free of unnecessary or potentially harmful filler ingredients or agents.
Factor #4: CBD Quality
We cannot overwhelm enough the importance of looking for quality when choosing CBD in any form. Cannabidiol can be both grown and extracted using any of a number of extraction methods, and each method can dictate the quality you end up with. This is why it's imperative that you look for third-party laboratory results when choosing a CBD vape oil. These lab results tell you everything that needs to be known regarding the quality, purity, potency, and chemical composition of the hemp extract used to create that said e-liquid formula.
Factor #5: Form of Hemp Extract
If the goal is to really personalize your CBD vaping experience, make sure that you know which type of hemp extract you want, as this determines the unique chemical compounds that you take into your body per dose. There are three different kinds of hemp extract, which are full spectrum, broad spectrum, and CBD isolate.
Full Spectrum: Complete variety of compounds in hemp, including a multitude of cannabinoids, terpenes, and flavonoids.
Broad Spectrum: THC-free alternative to full spectrum but still contains those cannabinoids, terpenes, and flavonoids for which many vapers desire.
CBD Isolate: Pure form of cannabidiol and it contains no other cannabis plant compounds.
Each extract has a specific chemical composition, and no one is better than the other two, objectively speaking. It is all a matter of which compounds you most desire out of the hemp plant. Also, do not be afraid to experiment with all three in order to see how each type feels in the body.
Factor #6: Device's Compatibility
Yes, compatibility is important when it comes to vaping goods, including CBD e-juice. A CBD e-liquid product may not be compatible with all of the CBD devices that are on the market today, due to the compounds potentially breaking down at certain temperatures. When looking at a cannabidiol-infused vape oil to purchase, find out what kind of refillable device or setup (kit) it's compatible with before committing to buying it. You may have to buy a new setup depending on the type of e-liquid that you choose to purchase.
Factor #7: The Price
It is always worth paying attention to the price of a CBD vape oil rather than blindly purchasing the first one that you find. Prices can vary tremendously, and in many cases, the price reflects the quality. Many factors influence the quality, including:
Bottle size
Sources of the ingredients
Hemp's potency
Type of extraction method used to create the vape oil
Where the product is being shipped from
However, there are also some brands that just want to short-change customers, so always make sure that a higher price is warranted based on the factors discussed above.
Of course, extremely cheap CBD vape oil should make you slightly suspicious as well. If a CBD e-juice is way below average price, you should inspect it to figure out why this may be the case. Many times, an exceptionally low price can indicate sub-par ingredients and extraction methods, meaning the product is hardly worth it.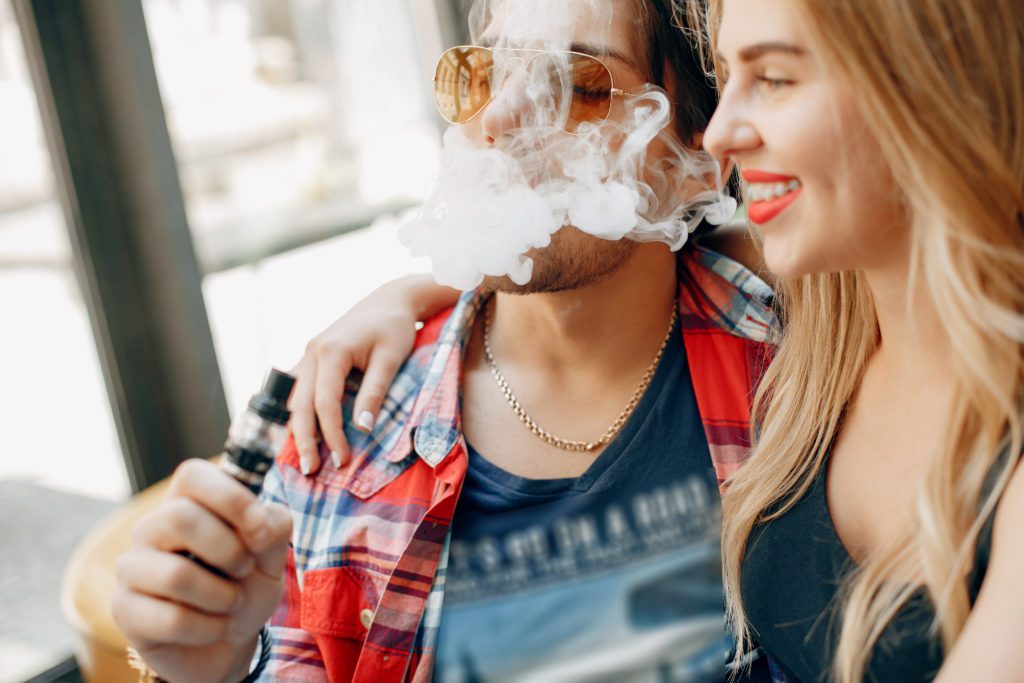 Try to Only Settle for the Best When It Comes to CBD Vape Oil
Next time you go shopping for a CBD e-liquid, keep these tips in mind. This way, you'll be able to get the ideal product for your needs, preferences, and goals. At Pure CBD Now, we have an amazing array of unique hemp-infused e-juices so that everyone, including the pickiest of vapers, can find exactly what it is that they are looking for.
Pure CBD Now have some offers for CBD vape oil. You can procure online through their website: