THC-O-acetate (THC-O) comes in all kinds of product types. So, it's not too surprising then that more people are seemingly gravitating toward THC-O tinctures. These act as the perfect middle-ground between the long-lasting but low-bioavailability gummies, and the fast-acting, ultra-potent vapes on today's market. THC-O tinctures come in all milligram strengths, formulas, and even some strains these days. Still, you're not gonna enjoy your THC-O high if you're not buying the highest-quality product possible.
Not all THC-O tinctures are created equally. So, that's why we urge you to be as selective as possible when it comes to who you're buying from. Look for signs that a company cares about quality, as you're about to find out shortly what these are.
What is a THC-O Tincture?
A THC-O tincture is an oral sublingual product. Consisting of pure tetrahydrocannabinol-O-acetate distillate and a carrier oil, it come in a dropper bottle, with the formula being administered below the tongue, where it absorbs. This provides a level of bioavailability somewhere between inhalable products (flower, vapes) and edibles (gummies, capsules). The effects take place within about 15-30 minutes, lasting for about 4-5 hours with a moderate potency level.
With tinctures, you can choose from a variety of milligram strengths to be in full control over your potency level. In fact, some tinctures come in flavors to appeal to your palate.
Where You Can Buy THC-O Tinctures
With THC-O-acetate becoming an extremely in-demand hemp cannabinoid, you're more likely to find it than ever before in various places. But, some types of business locations are more likely to give you high-quality products than others. This is why you'll need to avoid certain locations altogether.
#1: Convenience Stores
Essentially, buying your THC-O from a convenience store puts you at the highest risk of disappointment. Convenience stores are not all that focused on the hemp products that they carry, since they have other sources of revenue. These businesses are not seeking out the highest-quality THC-O-acetate, but often the cheapest, and are the most likely to have expired THC-O since few customers are buying it.
#2: Vape Shops
Some local vape shops may supply THC-O products including tinctures, but again, you need to remember that these stores have other, larger sources of revenue. Thus, lowering their motivation to carry the best THC-O possible. If a THC-O tincture is available at a local vape shop, look up the brand to find out whether or not they're known for producing high-quality products.
#3: Online Distributors
Always best to go with an online distribution retailer that exclusively carries hemp products. This type of business will offer THC-O-acetate from various brands in the industry, all together on one website that's easy to navigate.
Online distributors will offer the largest selection of THC-O tinctures from various brands, letting you explore different milligram strengths, strains, flavors and formulas. This gives you more control over your THC-O experience.
Online distributors only specialize in hemp products, which means that they need to work hard to satisfy customers by maintaining extremely strict quality standards.
#4: THC-O Brands
You can purchase THC-O tinctures directly from the brand itself, through their website. This provides the assurance that your product is 100% authentic. Not only that, but also gives you a chance to learn more about how a specific company crafts their tinctures.
Pure CBD Now have a number of THC-O tinctures that are of the best quality. To mention a few:
Strain Snobs – THC-O 420mg Tincture – Available in Pineapple Express and Tangie flavor. Just place a drop under your tongue and let the tincture be absorb to get its maximum effect. A good option to put you to sleep or for relaxation.
THC-O Syrup – Water soluble syrup that can be used as tincture. User must find the right dosage since this is a potent product.
Buying Your THC-O Tinctures Online: Why It's the Better Option
At the end of the day, it is always better to go with an online store than a local business, since local businesses don't specialize in hemp. Local stores see lower demand for THC-O products, meaning lower quality standards as well. Meanwhile, online retailers provide all kinds of advantages.
Great Prices: Online brands don't have to worry about high overhead costs from running a physical store. All of this means more affordable prices of THC-O products.
High Quality Standards: Again, online stores that only sell hemp products must contain very high quality standards to satisfy customers. Especially, now that the online marketplace has become so competitive.
Deals and Bundles: Many online companies offer special offers and sales to keep their inventory moving, coupled with unique bundles that allow you to grab a higher volume of product for less money.
Great Selection: With online retail, you will enjoy a wide selection of products as these companies hold more inventory- a broader choice of flavors, strains, strengths, etc.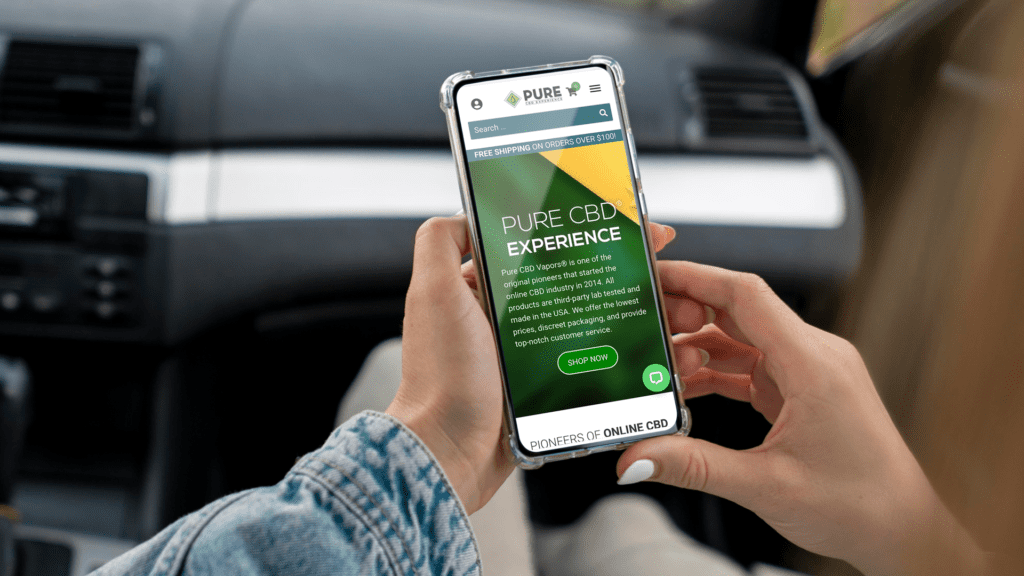 What to Look for in a THC-O Tincture Product
Very important that you know what to look for when shopping for THC-O tinctures and other products. In fact, there are clear signs indicating quality which you'll need to be able to verify before purchase.
Third-Party Lab Reports: All THC-O-acetate should be lab-tested by a state-authorized third-party laboratory. This is where it's analyzed for quality, authenticity, cannabinoid profile, etc. These lab reports should be easy to access on a company's website for full verification.
Clean Ingredients: THC-O tinctures should always contain all-natural ingredients, and zero fillers that serve no purpose other than to fill out the formula. Look for a tincture that is made with as few ingredients as possible. Avoid anything made with artificial chemicals, synthetic flavoring or carrier oils that are heavily processed.
Freshness: THC-O, like all organic compounds, will degrade as it ages, and degrade more rapidly if it's not stored properly. Once it begins to degrade, its potency begins to disappear, meaning that it's no longer effective. Only buy THC-O that is fresh to ensure you get the experience that you want.
A Reputable Brand Name: Always look up a company name to see what reviewers have to say about their products. This is the best way to know what to expect. A reputable brand is a brand that you can feel comfortable buying from.
Federal Compliance: For THC-O to be federally legal (2018 Farm Bill), it has to come from the hemp plant and must contain a maximum of 0.3% delta 9 THC.
Find Only the Cleanest THC-O Tinctures Here at Pure CBD Now!
THC-O tinctures vary in quality in all kinds of ways, which is why you really want to pay close attention to a product before buying it. Luckily, at Pure CBD Now, we guarantee that all of our THC-O tinctures are made under the strictest quality standards. This means only carrying companies that utilize thorough third-party lab-testing and rely on gentle, natural ingredients to formulate all of their products. This way, no matter which THC-O tincture you purchase on the site, know that you're in for a superb experience.