Did you know tetrahydrocannabivarin (THCV) is one of the more recent cannabinoids to make its way onto the hemp market? Afterall, it has distinctively mild psychoactive effects and multiple valuable properties. One of the most popular ways to enjoy this compound is through THC-V cartridges. These are known for their particularly fast-acting and bioavailable effects. But, the thing about vape carts, as we all know, is that they can vary greatly in quality. In fact, some can even be fake. Crazy, right?
THC-V vape cartridges should be made with lab-tested hemp and only hemp-derived ingredients. Luckily, there are specific types of retailers who are very likely to supply consumers with pure and premium-quality vape carts. This, of course, is to ensure that you're able to fully experience the potential that tetrahydrocannabivarin has to offer.
What is a THC-V Cartridge?
A THC-V cartridge is a pre-filled vape cartridge that contains a vape oil ideally consisting only of pure Δ9-Tetrahydrocannabivarin distillate and terpene profile extracts. The cart is attached to any rechargeable 510-threaded vape pen device made for vaping hemp products. Plus, it's extremely easy to use.
All vaping products are known for being highly bioavailable. That right there is why the effects can be felt within minutes, and why they're particularly potent. Effects usually last for a couple of hours. Another great advantage to vapes is that they come in a large selection of strain options.
Where You Can Buy THC-V Cartridges
As demand for tetrahydrocannabivarin continues to grow, you'll be more likely to encounter it in various types of businesses. On the flip side, some types of businesses aren't likely to provide best choices when it comes to quality.
#1: Convenience Stores
A convenience store is never a good pick when you're seeking out premium hemp. These stores don't have strict quality standards with anything that they carry, let alone THC-V. And, unless the store owner is an expert in hemp, they may not even know that they're carrying a very cheaply made cartridge.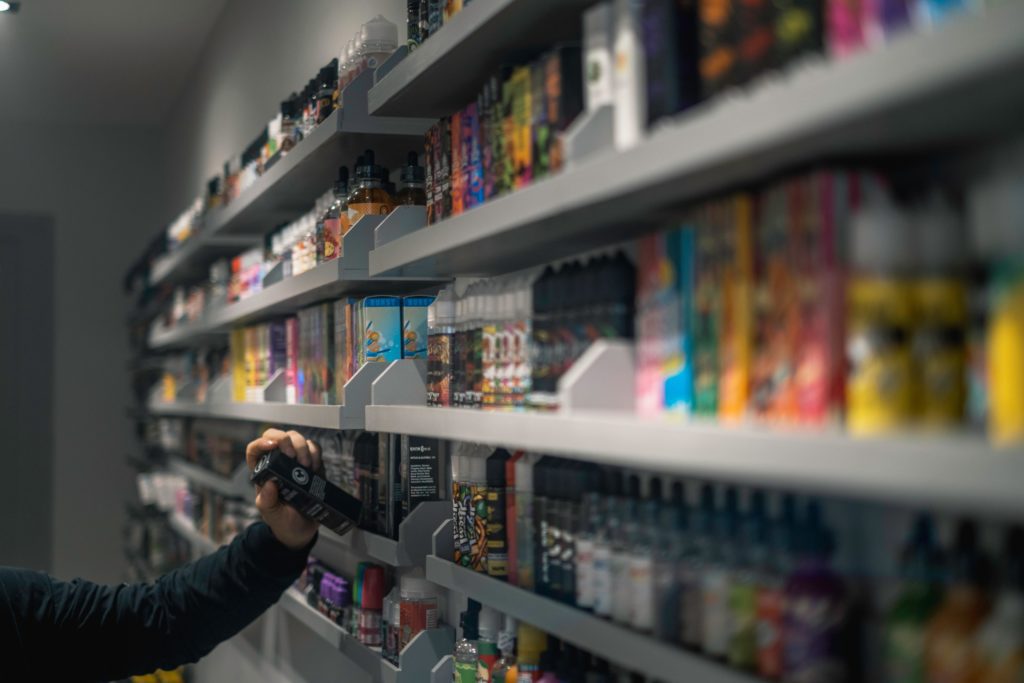 #2: Vape Shops
Although you may find a vape store in your area carrying THC-V vape carts, quality can still vary depending on how much the store owner knows about hemp. Not only that but how much they prioritize the hemp being carried, since they specialize in non-hemp vaping products. If you spot THC-V being sold in a vape shop, it's a good idea to quickly look up the brand that they carry and read their reviews to know whether or not the product is worth it.
#3: Online Distributors
An online distributor is always the best bet for your THC-V-related needs. This is a type of retailer who exclusively carries hemp products, and even sells products from a number of companies on their website.
An online distributor is going to provide you with the largest choice of THC-V vape carts to choose from, all from different top-rated brands. This lets you get very specific about the strain that you end up vaping.
Online distributors only sell hemp products, and because it's their only source of revenue, they have to work hard to maintain strict quality standards to keep customers satisfied and avoid losing their business due to competition.
#4: THC-V Brands
Buying a THC-V vape cartridge straight from the brand that makes it, allows you to learn all about a company's specific practices and methods, while knowing you have a legitimate product.
Buying Your THC-V Cartridges Online: Why It's the Better Option
Ultimately, you're gonna be a much happier customer if you choose a trusted online source for your THC-V vaping products. Local stores tend to have low quality standards because they don't specialize in hemp, nor is there significant local demand motivating them to be competitive. Meanwhile, online retailers can provide the following:
Great Prices: An online retailer isn't stuck with heavy overhead costs like a physical store. This means that they can offer their THC-V at better prices.
High Quality Standards: Online stores are going to have higher quality standards since hemp is their only source of revenue. Besides that, the online hemp market is extremely competitive.
Deals and Bundles: Most online stores will give you access to great deals and promotional offers on a regular basis. Plus, they sell products in bundles, which give you multiple products at a discounted price.
Great Selection: Online retailers can hold more inventory in their warehouse. Simply meaning, there's a broader selection of THC-V cartridges to choose from.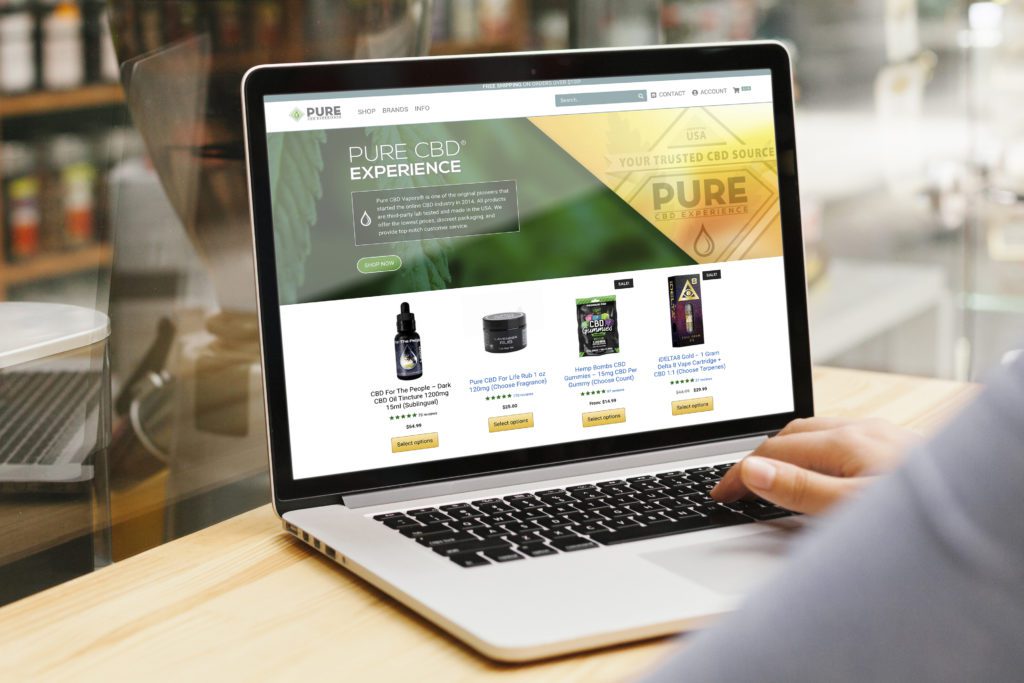 What to Look for in THC-V Cartridges
Whenever you're about to purchase a THC-V vape cartridge, you'll needto first look for certain clear indicators of quality that will make a big difference in how much the product is able to meet your needs.
Third-Party Lab Reports: It's important to look at third-party lab reports provided on a company's website before buying from them. This indicates that the THC-V was tested by a third-party laboratory licensed by the state to analyze hemp samples for quality, purity and potency.
No Added Ingredients: THC-V products should never contain additives, cutting agents or fillers of any kind. They should contain two simple ingredients once again: Δ9-Tetrahydrocannabivarin distillate and terpenes. This allows them to maintain 100% purity without sneaking unwanted chemicals into your body.
Freshness: All cannabinoids degrade at some point, and once this happens, they're no longer potent or even effective. THC-V cartridges should always be sold fresh, and the best way to ensure this is to purchase from a company that is reputable enough to sustain a high product turnover rate.
A Reputable Brand Name: It's important to research a THC-V brand before purchasing from them. Read through their website to learn how they make their products and read reviews from customers to know how other people feel about their vape cartridges and other formulas.
Federal Compliance: Tetrahydrocannabivarin must be fully hemp-derived in order to be federal legal (2018 Farm Bill) and may contain no more than 0.3% delta 9 THC.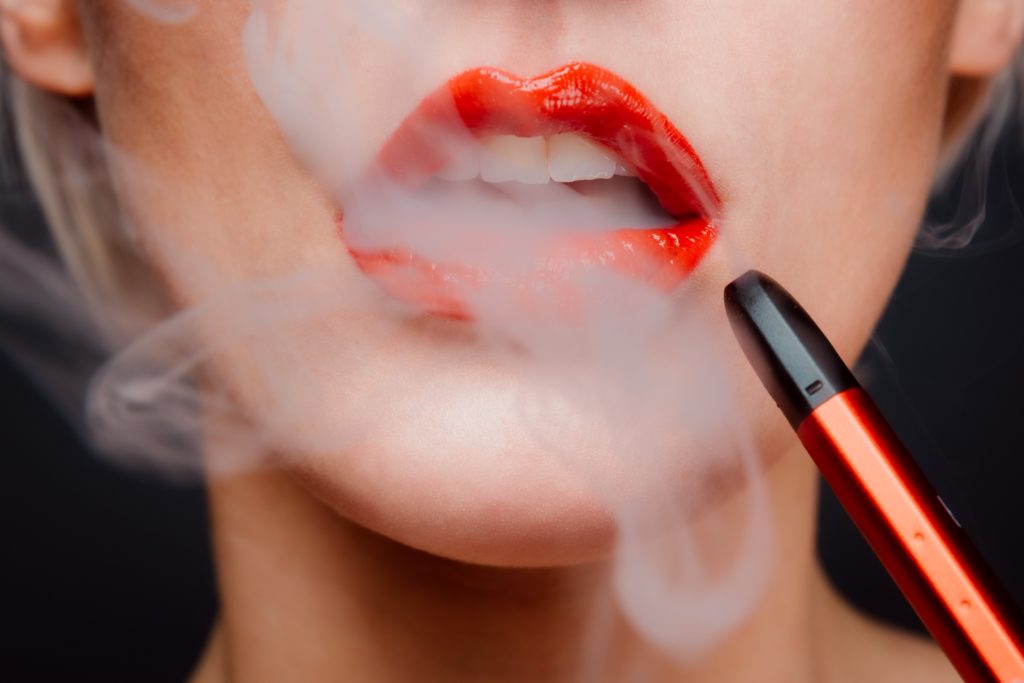 Vape Your Way to Hemp Success with a Wide Selection of THC-V Cartridges Available at Pure CBD Now!
No doubt, THC-V vape cartridges have quickly become a highly sought-after product on the hemp market, providing users/vapers with a distinctively bioavailable form of the cannabinoid, all while offering lots of great strain options to choose from. But, be aware that who you purchase those vape carts from can determine a lot about the ultimate experience that you'll be in for overall. We recommend going with the amazing selection of THC-V Carts at Pure CBD Now. Here, you will find only lab-tested and refined formulas from the most reputable names out there today.