Are you looking for a natural way to give yourself a gentle boost during the day? Are you tired of chugging coffee every few hours just to feel awake enough to get through your daily tasks? If so, you might want to look into giving CBD energy beverages a try. Now, we know what you're thinking – a lot of people who take CBD regularly do so to attempt getting a more euphoric sensation, and also to experience a sense of bliss for a number of different reasons. However, you may be surprised to learn that very same compound found in the hemp plant can help regulate energy levels in a gentle, holistic way.
What is a CBD Energy Beverage?
A CBD energy drink/shot is an energy liquid beverage that uses CBD, or hemp extract, as its leading ingredient. Its primary function is to supply a gentle boost of energy. And, the cannabidiol in it also provides you with all of the other unique properties of this cannabinoid.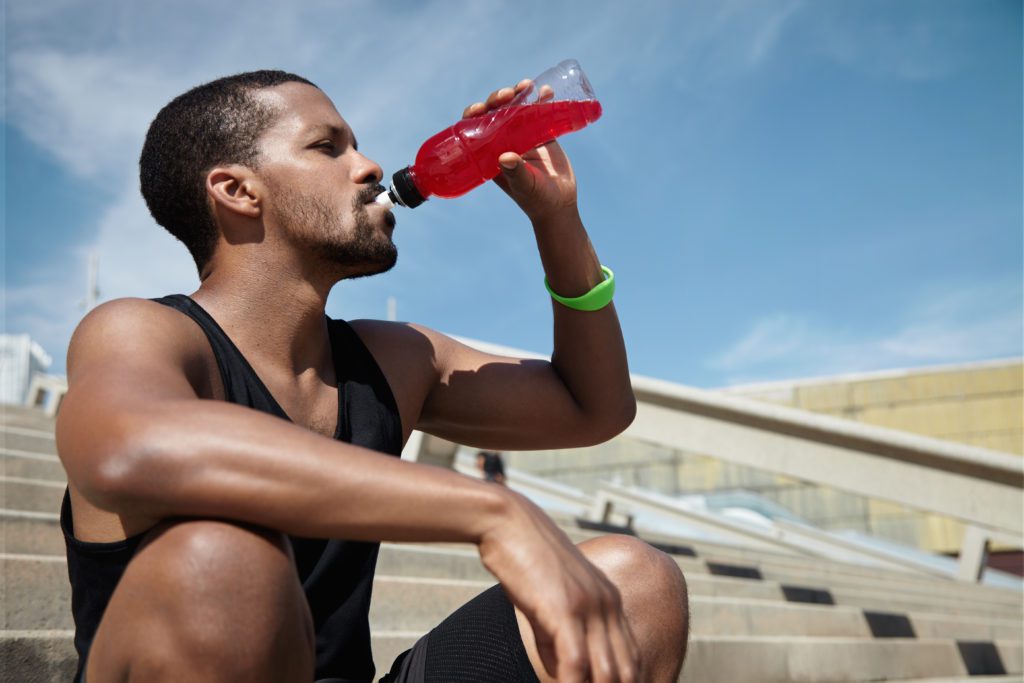 What Types of CBD Energy Beverages Exist?
For CBD energy drinks, they come in two forms: liquid and powder.
Liquid energy drinks come pre-mixed and ready to drink. All you need to do is simply open up the bottle and drink it down.
Powder form drinkables are blended with water or another type of beverage, allowing you to turn your favorite drink into a CBD-infused elixir.
What Can a CBD Energy Beverage Do?
Our endocannabinoid system can have regulatory effects on our energy levels, so it is no surprise that CBD energy beverages are quickly becoming a popular type of product. But that's not all CBD is capable of. We know that due to the regulatory nature of the endocannabinoid system, regular cannabidiol intake can offer loads of unique properties that are quite useful to us. Therefore, by consuming a CBD energy drink or shot, you are allowing your body to utilize this cannabinoid in a number of ways, all at once.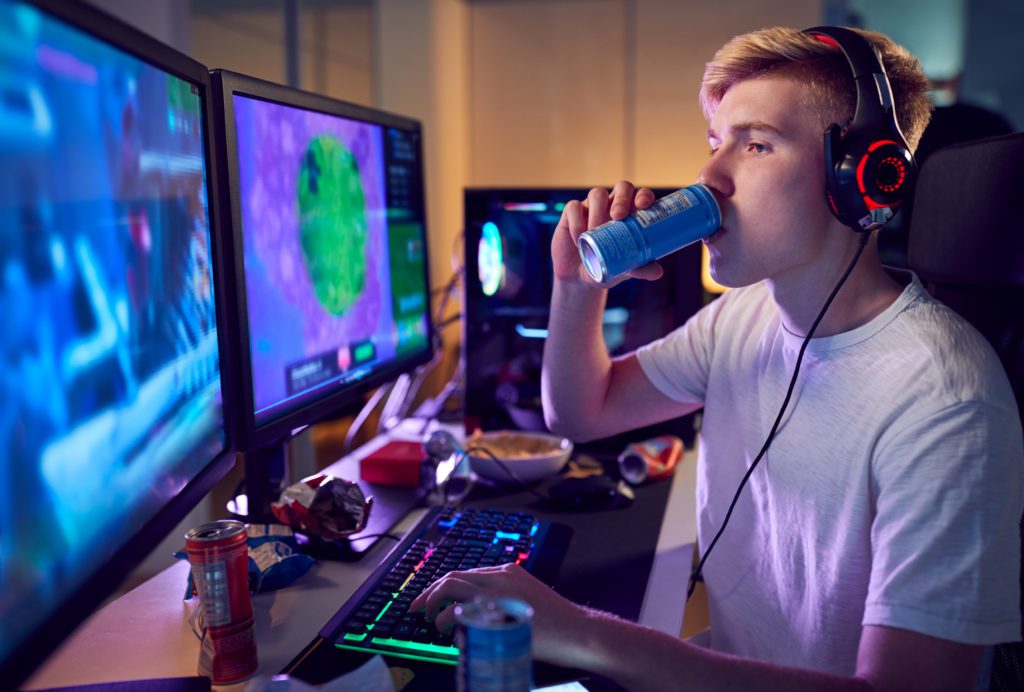 How are CBD Energy Drinks Made?
CBD energy drinks, whether they be in a liquid or powder form, always start with a hemp extract. What is that you might be asking yourself? It's simply an extract made from the hemp plant material. The hemp extract can either contain a CBD isolate, a full spectrum hemp extract, or a broad spectrum hemp extract. Almost always, the extract is water-soluble, as this allows it to blend with a liquid easily. As an added bonus, water-soluble hemp is more bioavailable than its oil-soluble counterpart. This means you may be able to feel the effects at a quicker rate and in a more potent matter. Sounds like a win-win, right?
To make CBD extract water-soluble, nanotechnological methods must be used that change the molecular structure of the hemp extract. The efforts that any company goes through to utilize these methods are well worth it.
From there, the hemp extract is blended with standard ingredients that are used to produce a beverage. They are also flavored in order to be more enjoyable to consume. These types of beverages can contain additional active ingredients besides hemp to provide an even wider variety of unique properties to the body.
Strains and Terpenes Used in CBD Energy Beverages
Some companies specifically choose certain strains and terpenes when making these products. Different strains can produce distinctive effects based on their unique compositions of compounds. For instance, a company that wishes to make a CBD formula for overwhelm may go with a strain that has higher myrcene levels, which is a blissful terpene.
On the flip side, there are strains that may be more energy-boosting, such as certain sativa strains, that other companies may choose to base their drinkables around. Adding to that, a lot of hemp brands produce drinkables that contain additional active ingredients that serve a unique purpose.
Why are CBD Energy Beverages Becoming So Popular Anyway?
Well, it's easy to see why CBD energy drinks and shots are becoming such a hot item in our industry. CBD's gentle to the body due to the way in which it works once again with the body's endocannabinoid system. Lots of other types of energy drinks on the market are relatively aggressive, such as the ones that are a bit too high in caffeine. And, who among us could not use a little boost in the energy department each day?
How Can Someone Choose the Best CBD Beverage to Meet Their Specific Needs or Goals?
If you want to select the best CBD energy beverage in general, make sure to look for one crafted by a trustworthy company. The best way to verify that the product is high in quality is to look for third-party lab reports provided by the company. These reports should state that the hemp extract used is free of impurities, and at the same time, adequately potent. Also, look at the other ingredients to make sure that the overall formula is clean.
Dosing and milligram strength also matter, as all drinkables make it easy to have consistent doses each day. Consuming a drinkable CBD beverage daily ensures that you always get the same amount of hemp. Suggested dosages are listed on the product's labels.
Now, when it comes to the milligram strength, you'll likely need to do some trial and error. Everyone's body type is unique to an extent, and some people respond better to higher milligram strengths than others. The higher the milligram strength, the more potent the formula. So, choose how strong you would like each dose to be.
The Perfect Boost, No Matter What Time of the Day It is, Starts with a CBD Energy Beverage
CBD energy beverages are becoming an interesting go-to option for those who want to make hemp part of their daily routine for its energy-boosting potential. If you're ready to give this exciting product a try, check out what's available at Pure CBD Now and make sure that you once again, opt for a high-quality, clean formula that comes from a trusted brand or manufacturer.
Pure CBD Now have these products if you are looking for energy drinks: