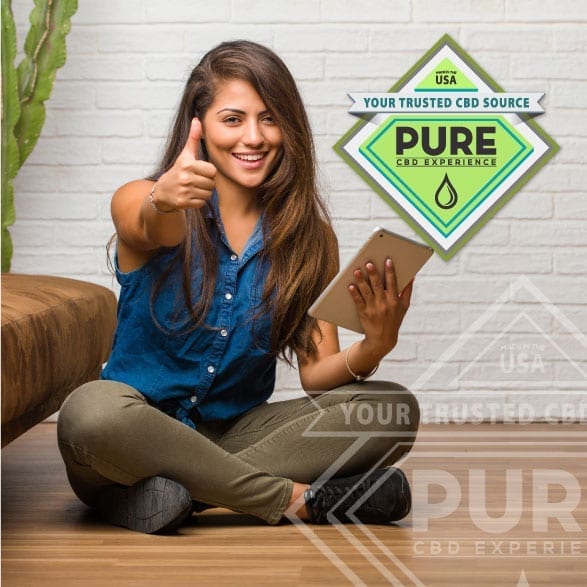 All the best CBD products. No hassles.
At Pure CBD Now we know savings and convenience is important to you. We also know that modifying your subscriptions should be easy and not require any phone calls or headaches.
Rest assured, we've made this whole process super easy. Simply, login and select subscriptions in your account settings. From here you can:
Upgrade your subscriptions
Downgrade your subscriptions
Cancel your subscriptions at any time
If you have any problems your subscription, you can also call us. No, we're not one of those companies that doesn't answer their phones or return your calls. We've got your back!
---
Select your items
Choose from our huge selection of products at Pure CBD Now
---
Schedule Delivery
Select "Subscribe and save" & we will ship you your products on your schedule
---
Save money
Save 10% on each shipment & enjoy the convenience of scheduled deliveries
Subscription FAQs
How do I create a subscribe and save subscription?

On every subscribe and save eligible product, you will see a subscribe and save button. Select your product options, click the Subscribe and save button, select how often you want your product delivered and add the item to your cart. When you checkout, you have to create an account if you don't already have one to complete your order.

How do I cancel my subscription?

You can cancel your subscription at any time by clicking navigating to My Account > My Subscription. From this page, you can click the Cancel button. There are no fees for cancelling your subscription and you can reactivate a cancelled subscription.

Can I subscribe to multiple items?

Yes, it's simple. Subscribe to any eligible product and save 10% on every shipment and receive free shipments on subscriptions over $100!

Can I use coupon codes with my subscription?

Absolutely! You get 10% off for subscribing and you can use coupon codes to get an additional discount on first shipment. However, you cannot use buy one get one free coupons or subscribe to any buy one get one free items. You must come back to our store to get these deals.

How do I change my delivery frequency?

To change your delivery frequency, you have to upgrade or downgrade a subscription product. To do this, navigate to My Account > My Subscription and scroll down to see your see your subscription product(s). Click the Upgrade or Downgrade button, select the exact product options you selected before, choose a new subscription plan, and click Add to cart.

How long does it take for my orders to be fulfilled?

Your subscription product(s) are fulfilled just like any other order. When it's time for renewal we automatically ship you your product. The average shipping time is 5 business days, however it can take up to 7 business days on certain products (Pure Spectrum).

How do I change my payment method?

Go to My Account > My Subscriptions and click Change payment. Enter your new payment method and click Change payment method.
Go to My Acccount to make changes to your subscriptions