Are you struggling with day-to-day discomfort? If so, you're not alone. Millions of Americans report chronic discomfort that has the ability to interfere with their daily lives. Many factors can cause discomfort-related issues, including injuries, overexertion, dietary issues, illnesses, overwhelm and more.
As you may have heard, a lot of people are turning to CBD as a holistic method for healing. CBD exploded onto the wellness scene a handful of years ago, and it's clear that this industry isn't going anywhere as more and more people are finding that it's the perfect addition to their daily routine.
So, how do you get started in order to use CBD for potential discomfort-related purposes? Pure CBD Now has some really awesome pointers and a plethora of product suggestions based on feedback we regularly hear from our customers, coupled with our own personal experiences.
That's right, we offer an enormous range of CBD vaping goods, but the ones below can attempt to help you better target your discomfort situation.
However, before we break down our favorite products, allow us to dive into the relationship between CBD and discomfort, while also explaining why we think that vaping CBD may be the best delivery method for this common complaint.
CBD and Discomfort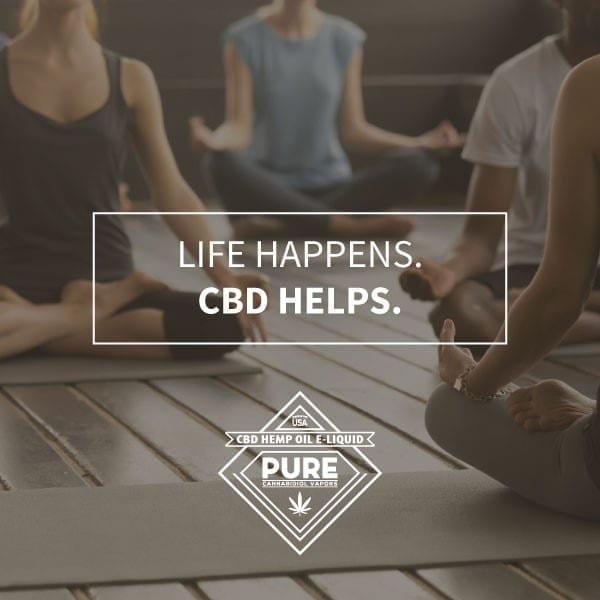 Maybe you have a friend who swears that CBD helps them with their headaches. Or, perhaps you have a family member who has muscle tension and applies a CBD lotion to their body each day. It's becoming more and more common to discover that the people in our lives are enthusiastic hemp users as the industry continues to grow. But, what does the research say?
Well, for one thing, we know that we all have an endocannabinoid system that is fed by the cannabinoids that exist in the hemp plant, such as CBD. The endocannabinoid system is a bodily system found in every mammal, and it seems to have a lot to do with the maintenance of balance. The endocannabinoid system features a series of cannabinoid receptors that are found everywhere throughout the body – in the body's natural defenses, the skin, the brain, the muscular tissue and more. When these cannabinoid receptors receive cannabinoids, such as CBD that comes from the hemp plant, it seems that the endocannabinoid system can then regulate the corresponding bodily processes.
In fact, by now, wellness researchers have done numerous studies regarding a link between CBD consumption and discomfort levels. Not only have researchers found that in clinical trials, CBD has tested well, but they've also figured out the specific mechanisms at play that allow for CBD to have the potential fulfill this function.
Vaping CBD: What Makes This Delivery Method So Unique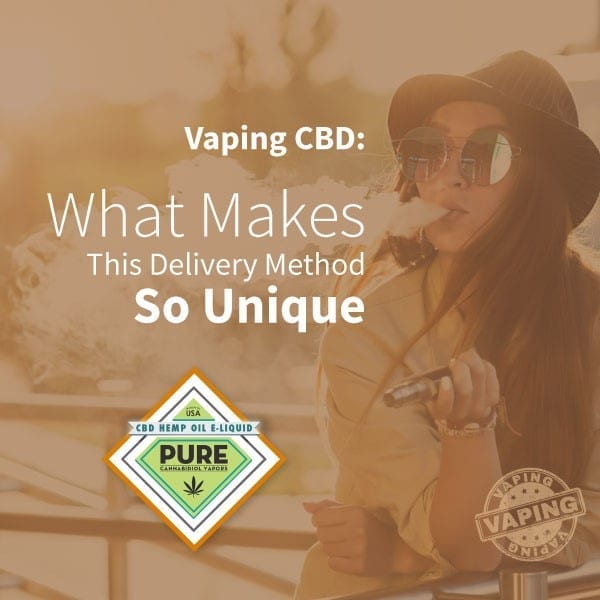 So, why are we only talking about vaping CBD today? Well, in order to understand that, we have to understand the key differences between each delivery system that's available. You may know that there are several ways to take CBD. You've likely come across several delivery systems while exploring what's out there, such as topicals, edibles, tinctures and, of course, vapes. Each of these delivery methods interacts with the body in its own unique way, and that's because each method absorbs into the body differently.
For instance, edibles are known to take quite a long time before the effects peak in the system, and those effects tend to be pretty subtle. This is because this method involves the CBD working through the gut, which takes up to a couple of hours.
Vaping CBD is very popular among discomfort sufferers because of the unique way in which it absorbs into the body. Unlike other delivery methods, vaping allows for the hemp to peak in the system within minutes. And, it's more potent, again because of the way in which it absorbs. The effects can be relatively short-lived, but users can simply vape their CBD throughout the day as needed.
Vaping CBD is also a very portable option. Users can take their CBD vape pens with them wherever they go and take a couple hits when they choose.
Ways to Vape CBD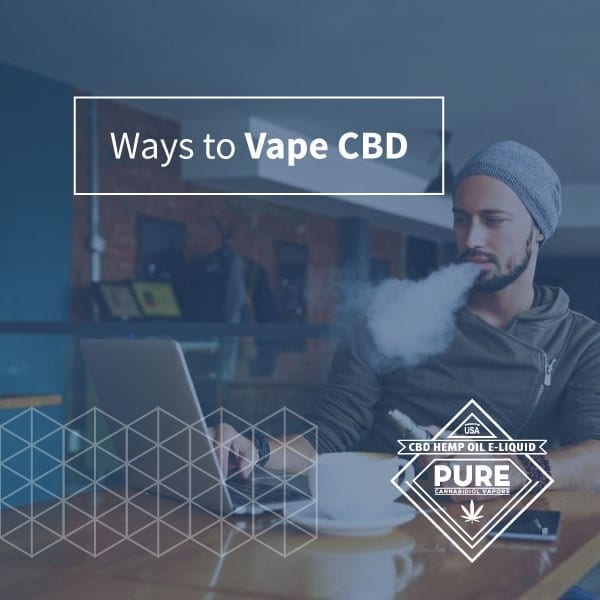 We understand that a lot of people who have visited this article don't have any experience vaping CBD. It's our goal to provide as much information as possible, because having a positive experience with CBD largely comes down to being educated on hemp. For those exploring different CBD vaping products that are on the market, you've likely noticed that there are a few different setups that one can use to inhale their hemp compounds in vapor form.
Allow us to break down the three main ways in which you can vape CBD.
CBD vape oils refer to bottled CBD e-liquid. The market offers an enormous array of them, and they're only compatible with refillable setups. This means that the user must have a complete vaping kit that is compatible with CBD e-liquid. These types of setups allow the user to open up their cartridge or tank in order to pour in new vape juice. These systems tend to be more popular among experienced vapers, because they require a bit more technological knowledge and maintenance due to their non-disposable nature.
CBD vape oils are great for those who are extremely picky about what it is that they're vaping. That's because users can choose from the entire array of vape oils that exist on the market. They can be precise when choosing their flavor, milligram strength, ingredients and even the strain that they're vaping.
CBD vape pens refer to the devices themselves. Technically, this term refers to the mod which contains the battery and doesn't come with a cartridge. What that means is that the user can decide whether they wish to use pre-filled cartridges with their vape pens, or an empty, refillable cartridge that allows them to choose from any bottled vape oil that's on the market.
Technically, if you're vaping CBD, you need a vape pen. That's because this is the device that is required in order to vaporize the CBD vape oil. At Pure CBD Now, we offer a wide variety of CBD vape pens in a variety of sizes, shapes and with a plethora of unique features.
These are easily the most popular option of all. Why? Well, for one thing, they are as convenient as can be, which means that they appeal to a wider audience, including advanced vapers and CBD newbies alike. CBD vape pen starter kits come ready to use, which means that the user really doesn't have to do much in order to start vaping their CBD.
CBD vape pen starter kits include a vape pen device as well as a pre-filled cartridge. These two components attach to each other, allowing the user to vape without requiring any other hardware. They also come with a charger so that you can make sure that battery is always full.
Best CBD Vape Pens for Discomfort at Pure CBD Now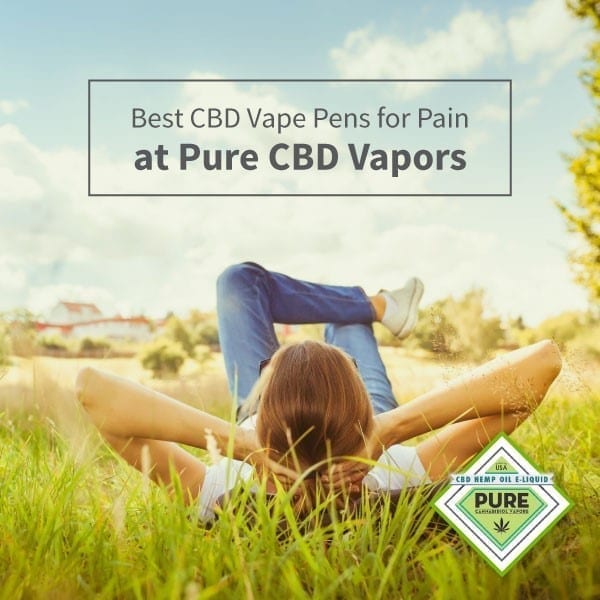 Now, finally, we can get to the fun part. We've given you loads of information about CBD vape pens, the different kinds that are available and their relationship to discomfort. Now, we can discuss our personal favorites that we have available at Pure CBD Now.
At Pure CBD Now, we don't stock just any old CBD vape pens. We take our role in the hemp industry enormously seriously, because we recognize that our customers have legitimate needs, and we want to help them achieve their goals easily and effectively. That's why we only stock CBD vape pens from the most trusted brands in the business, and we ensure that all of the CBD products we sell come with third-party lab reports to verify the quality of the CBD itself.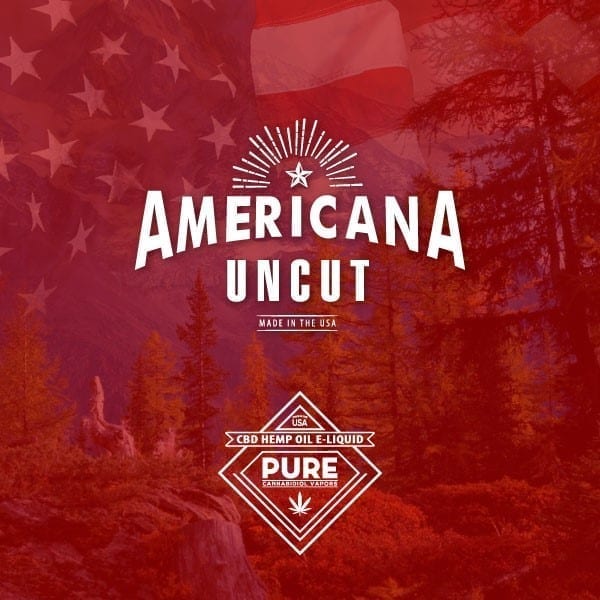 Americana Uncut is one of those CBD companies that maintains a superior reputation due to their incredible dedication to quality. They're known for their wide variety of CBD vape starter kits, which allow users to choose from an enormous range of strains. Fans of the brand can't get enough of the Americana Uncut Distilled 65% Vape Starter Kit which comes in a huge variety of terpene profiles. For those who don't know, terpenes are chemical compounds found in plants that have additional properties beyond what CBD can provide. And, the brand extracts their hemp compounds using the CO2 process, which ensures a chemically stable and clean result.
Americana Uncut Distilled 65% contains 650 milligrams of hemp extract, in addition to a number of quality ingredients. The hemp extract is full spectrum, which means that it contains the complete array of compounds found in hemp, including CBD as well as other cannabinoids, and terpenes and flavonoids. This allows for the entourage effect which refers to the incredible synergistic nature of hemp that is achievable through consuming the whole plant at once.
This kit provides you with a pre-filled cartridge in your strain of choice, as well as a reliable vape pen battery which is compatible with replacement cartridges.
Available Strains:
Each strain has a unique chemical composition that plays a huge role in its overall effects. But we've found that many of our customers have had success with each one in terms of their discomfort, and this is largely due to the milligram strength as well as the full spectrum nature of the hemp.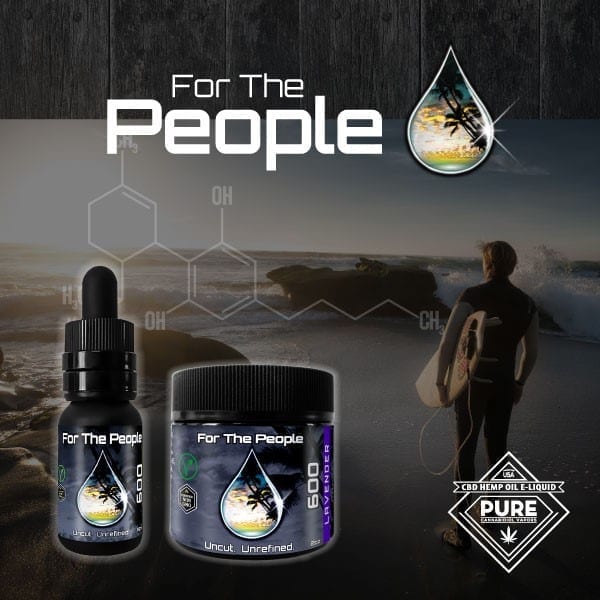 This is yet another company that produces a stellar array of CBD vape pen starter kits that are user-friendly, high in quality and capable of helping hemp users reach their goals. FTP uses full spectrum hemp oil, which means that each dose provides you with the complete array of hemp compounds as they exist in nature. Again, this gives your body a large volume of compounds that can work together to give you the results that you desire.
CBD For The People uses CO2-extracted hemp which ensures a more chemically stable and pure product.
The CBD FTP Uncut – X3 81% Cartridge + EliteHEAT Battery provides you with everything needed in order to start vaping right away. This EliteHEAT Battery is more than capable of helping you enjoy that CBD throughout the day while being reliable and easy to maintain, not to mention operate.
The Kit comes with their legendary X3 81% Cartridge, with the 81% referring to the high potency level. This is great for those with more severe situations as a higher potency means more of those compounds with each and every puff. You can choose between two milligram strengths.
Like the previous vape pen starter kit we discussed, this one is available in a wide range of strains. Again, it helps you zero in on your exact needs, as each strain can produce unique effects.
Available Strains:
Blue Cheddar
Blue Dream
Durban Sour
Granddaddy Purps
Green Cush
OG Kush
Orange Cookies
Pineapple Express
Raw
Strawnana
Super Lemon Haze
White Fire OG
White Widow
Tips for Getting the Most Out of Your CBD Vape Pen
Now that you know about the amazing CBD vape pens that we offer at Pure CBD Now, it's time to share some tips that will help you get the most enjoyment and success out of them. The tips below apply to any CBD vaping product.
Tip #1: Always Keep it Charged
Making sure to always stay on top of that vape battery is crucial. If your battery is running very low, you'll likely experience a decrease in potency because not enough vapor is being produced. This means that you won't have as strong of an experience as you want. And, keeping your battery regularly charged will ensure that the device lasts for as long as possible.
Tip #2: Know When It's Time for a New Cartridge or a Vape Oil Refill
It's equally important to make sure that you know when it's time to replace that cartridge or refill it with more e-liquid, depending on the type of device that you're using. Once your vape oil level is below the coil that's at the bottom of the cartridge, it can no longer vaporize properly, which means that you won't be able to get the most out of your vaping system. Always have some backup vape oil or cartridges ready to go so that as soon as you begin to run out, you can quickly get back to vaping.
Tip #3: Be Consistent with Your Usage
People who report the best results are those who vape their CBD consistently. It's good to start off your CBD vaping journey by coming up with a clear routine and sticking to it. We've heard many times that CBD seems to be more useful when the body can accumulate it in the system and adjust to daily intake. So, decide how often and how much you wish to vape your CBD, and stick to that regimen.
Tip #4: Select the Right Milligram Strength that Meets Your Vaping Needs
Always make sure that you're paying attention to the milligram strength of the CBD vape oil, whether it be bottled or already in a cartridge. That milligram strength determines the potency level, and all of us have different needs in regard to how much CBD we take in per dose.
Tip #5: Consider Adding Another CBD Product into the Mix
You might find that you're able to tackle your specific situation even more effectively by doubling up on CBD products. For instance, many of our CBD vaping customers also use a topical daily and find that it works very well.
Potentially Escape the Discomfort with a CBD Vape Pen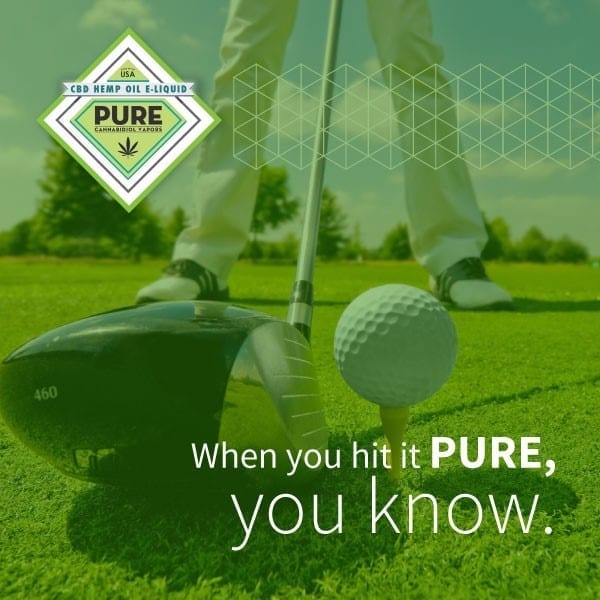 If you're looking for a natural product that can be used daily, CBD is probably the way to go. As you can see, many studies have shown the potential that this amazing hemp compound has to offer. If you're going to go the vaping route like we do, use the information above as your guide to ensure that you not only get the best product for your needs, but that you also use it to its fullest potential in order to ensure the best possible results.