Common CBD Terms: A CBD Glossary
Shopping for CBD products can be overwhelmful the first time that you hop online and search "CBD products." After all, CBD is still a relatively new industry in the grand scheme of things — and like most newer things, there is a learning curve involved.

Luckily, your go-to online CBD marketplace, Pure CBD Now, has several different CBD resources that you can use to navigate the product research and shopping process. Below, we have outlined a few of the many guides that you can use to help find your new favorite CBD products.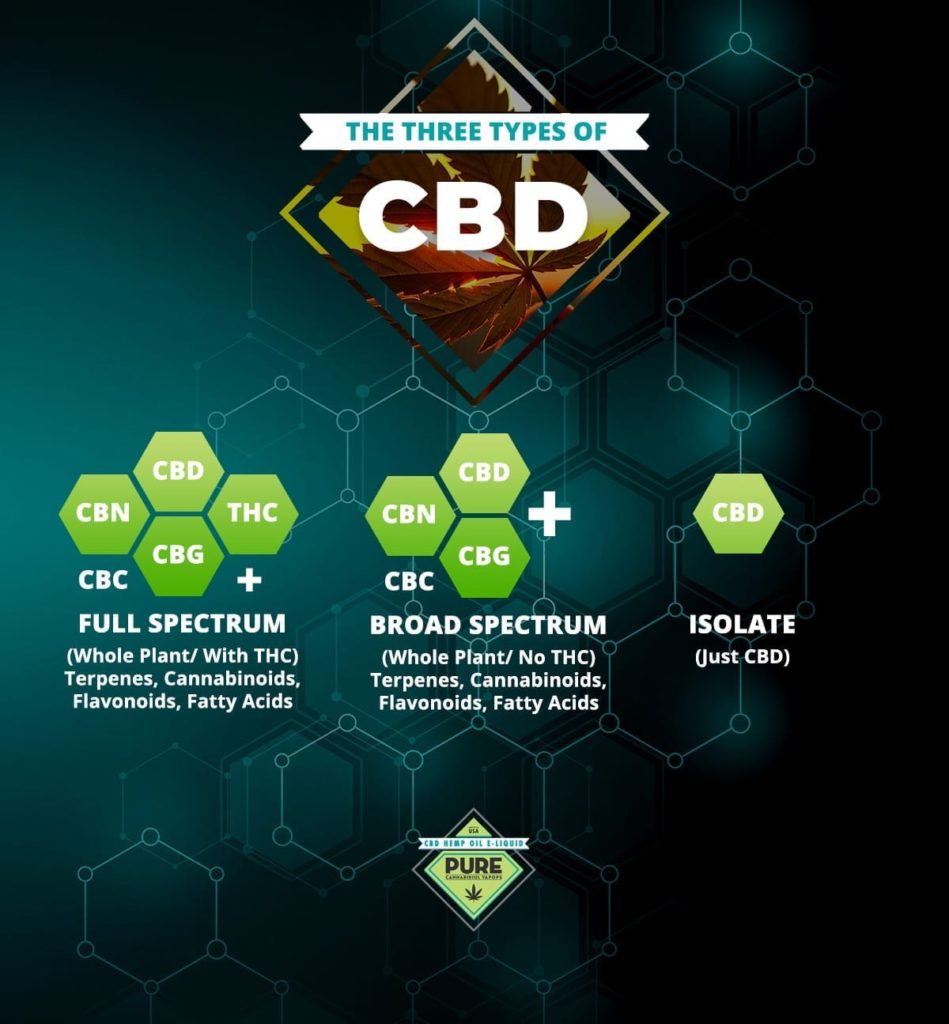 General CBD Guides From Pure CBD Now:
A Beginners Guide to CBD – In this article you will find information that can help you as a first time CBD buyer and user. In this guide, you can learn how CBD works, how much CBD you should take, and how to properly assess the dosage of your favorite CBD products. Click here to view more information for first-time buyers.

How to Shop for CBD Products – As you begin exploring the world of CBD, you will begin to notice that there are countless CBD manufacturers and products out there on the web — so how are you supposed to know what to look for in a CBD brand or product? Click here to learn more about the best practices to use when shopping for CBD products.

Common Myths & Misconceptions About CBD – When you start learning about CBD, you might start to stumble upon some confusing or scary claims. As it is with most new things, there are plenty of myths and misconceptions about CBD — all of which you can verify or dispel by reading this guide. Click here to learn more.

The Types of CBD Deliverables – One of the last things that you will need to know before you can consider yourselves a CBD-savvy shopper is the different types of deliverables that CBD comes in, as well as what deliverable would be best for you. Click here to learn more about the different CBD deliverables.

While the above CBD guides that we have put together for you might shed some light on the CBD industry and CBD products, there are still a few more questions that you might have. More specifically, some words that you don't recognize. Continue reading to learn some of the most common CBD terminologies.

CBD Term Glossary
When it comes to the CBD industry, there are plenty of terms that you might not be familiar with as a first-time shopper. Below, we have listed a few of the terms that you will likely encounter as you browse our online CBD marketplace.

Activated: Activated CBD references a product that has undergone decarboxylation (rapid heating) to change the CBD from its natural acid form to an "activated" non-acid form.

Broad Spectrum: Broad-spectrum, much like full-spectrum CBD products, contain a wide range of terpenes, cannabinoids, and other compounds. What makes it different, however, is that broad-spectrum CBD does not contain THC.

Cannabidiol: Cannabidiol is CBD! There are over 100 different cannabinoids that are found in cannabis plants. CBD is just one of those compounds.

CBD Extract: A CBD extract is a thick, oily substance that is extracted from hemp. In extract form, the rawest form of CBD, there are various cannabinoids, terpenes, and plant materials present.

CBD Isolate: CBD isolate is a refined crystalline powder in which all compounds of the flower or plant have been extracted except the CBD molecule. In short, it is pure CBD.

CBD Oil: CBD oil is a common term that you will run into when shopping for CBD. CBD oil is a CBD extract that has been suspended in neutral oil.

CBD Concentrate: CBD concentrate is the ultra-refined form of CBD. The most common CBD concentrate products are wax, shatter, and some extracts.

Entourage Effect: This common effect refers to the added benefits and feels provided by full-spectrum CBD products that contain terpenes.

Full Spectrum: Full Spectrum refers to the spectrum of cannabinoids that can be found in the CBD product. Full Spectrum products have a wide range of cannabinoids, terpenes, and various other compounds like THC.

Hemp Oil: Hemp oil can be a few different things. That said, hemp oil always indicates that the product was made using strictly hemp plants — not any of the other plants in the cannabis family. These products can include hemp oil, hemp seed oil, and more.

Terpene: Terpenes are common organic compounds that are produced in plants. Often, terpenes are associated with a particularly strong odor. When a CBD product has terpenes in it, it can produce added effects like the entourage effect.

To Learn More, Contact Us Today!
Above we have gathered just a few of the most common CBD terminology that you might encounter while shopping for CBD products. That said, there are still hundreds of other CBD terms that you might encounter as you become more involved as a CBD consumer.

If you ever have any questions about our CBD products, whether it be about the potency, the deliverable type, or even a confusing word on the label, we urge you to get in touch with a member of our team. Additionally, always feel free to check the third-party lab reports that are conducted on all of our products for additional information.

We hope that the above information was educational. Happy CBD shopping!