Filter CBD mg CBD Type Price More …
Ready to Add CBD Vape Oil to Your Daily Regimen?
At Pure CBD Now, we offer an enormous array of bottled CBD vape oils that can enhance your daily hemp regimen. Made with top-notch ingredients and lab-tested hemp extract, these vape oils boast clean formulas that are great for daily use.
What is CBD Vape Oil?
CBD vaping products come in many forms. CBD vape oil refers to bottled e-liquids that allow the user to manually refill a tank or cartridge. Each milliliter provides about 700 puffs, and so a bottle of CBD vape oil will undoubtedly last a long time compared to the standard cartridge that comes pre-filled with e-juice.
Vegetable Glycerin (VG): Popular with so-called cloud chasers, VG delivers a smoother hit while producing big clouds on exhale. Thicker than PG with a sweet hint, it's also reportedly less allergenic.
Propylene Glycol (PG): A better vessel for flavor additives as it has no flavor but carries a slightly harsher throat hit. As one of the thinnest solvents available, it transforms into vapor most effortlessly.
Medium Chain Triglyceride Oil (MCT): This flavorless, highly refined food grade oil is derived from palm kernels and coconuts. mixes well with flavors.
How Vaping CBD Works
For anyone who has never tried vaping hemp before, you'll likely be quite impressed with what this delivery method can offer. When we inhale cannabidiol and other cannabinoids directly into the lungs, we experience faster-acting effects due to how quickly the vapor absorbs through this part of the body. As a result, you may notice a peak of effectiveness within minutes of vaping. The effects tend to be more potent as well.
Because of the fast-absorbing nature of vaping CBD, many people who have already committed to another delivery method enjoy keeping a CBD vape oil and vaporizer on hand. It's good for on-demand cannabinoid activation in the system, as you can simply take a couple of puffs at any point during the day and experience hemp's unique effects almost instantly.
Vape Oil vs. Cartridges
Choosing to buy bottled hemp vape oil over pre-filled cartridges offers some unique advantages. One is that you'll likely save money, since bottled vape juice tends to cost less per milliliter than e-liquid that's already in a cartridge. Further, bottled vape oils are often available in a wider array of strains, flavors, formulas and milligram strengths, which means that you can better personalize your hemp routine based on the attributes that you're specifically seeking out.
How to Use CBD Vape Oil
Using CBD vape oil is an amazingly simple process. Besides a bottle of vape oil, you'll need a vaping hardware system that's compatible with CBD vaping. We offer many of these systems at Pure CBD Now.
The vaping system will consist of a battery device and a cartridge. The e-liquid is poured into the cartridge manually, by inserting the spout of the bottle into the cartridge's fill port. Whenever the cartridge becomes empty, rather than replacing the cartridge, you simply refill it with more vape oil.
Choosing how much CBD vape oil to take in a single session is always the challenge, as too little will give you next to no effects, and too much could potentially make you sleepy. Everyone's body is unique, and there's no one-size-fits-all approach to dosing. But most beginners respond well to 10 milligrams per session.
To calculate this, first determine how many drops are in the bottle by multiplying the number of drops in a dropper's worth of oil by the number of milliliters inside the bottle. Next, divide the bottle's milligram strength by the number of drops. Now, you know how many drops of oil to vape to take in 10 milligrams. As time goes on, you can adjust the milligrams per vaping session as you see fit.
Strengths and Flavors to Choose from
If you like having a wide variety of options to choose from, you're in luck. For one thing, CBD vape oils are available in a massive range of milligram strengths. The milligram strength refers to the amount of actual hemp extract in the formula. The higher the milligram strength, the more potent each puff of vapor will be.
Choosing the right milligram strength is a major key to having success with your CBD experience. We know that each hemp user seems to respond best to a specific potency level, and so if you have specific goals in mind with cannabidiol, having the freedom to explore an exceptionally large array of strengths is extremely helpful.
Further, CBD vape oils come in all kinds of delicious flavors. Some of the formulas rely solely on plant terpenes for their flavor profiles, while others include flavoring extracts that allow the e-liquids to take on the tastes of everything from sweet candies to refreshing fruits.
Isolate, Broad Spectrum, or Full Spectrum
Like any product made with hemp extract, CBD vape oils can be found in CBD isolate, broad spectrum and full spectrum options. Vape oils made with CBD isolate offer pure, concentrated cannabidiol to the body. Full spectrum options give you the complete variety of compounds in hemp, including a multitude of cannabinoids, terpenes and flavonoids. Then, there's broad spectrum vape oil, which is a THC-free alternative to full spectrum.
Keep in mind that none of the vape oils at Pure CBD Now will get you high, and they're all completely legal, as they come from the hemp plant which contains no more than 0.3% THC. Further, they're lab-tested to ensure that they are within the legal THC limits, and free of harmful impurities.
If you are new to vaping or need help choosing the right brand or strength, contact us and we'll help guide you to the ultimate CBD vape experience.
Common FAQs
What Makes Vaping CBD Unique?

When we vape CBD, the natural compounds in hemp become bioavailable very quickly, allowing us to have a fast-acting hemp experience compared other methods.

CBD e-liquid contains hemp extract in addition to vegetable glycerin, and other proprietary ingredients that allow the hemp extract to be turned into smooth vapor.

Does Vaping CBD Allow Me to Consume Other Hemp Compounds?

Vaping CBD allows you to enjoy a wide variety of hemp-based compounds, unless you vape a CBD oil made with CBD isolate, which contains only CBD and none of the other compounds native to hemp.

A CBD cartridge is a pre-filled, disposable cartridge containing CBD vape oil.

A CBD vape pen is a portable vaporizer device that is built to be compatible with CBD e-liquid.

How Long Does CBD Vape Oil Last?

Typically, CBD vape oil lasts for one to two years. We recommend using your CBD vape oil within a year for the best results.

Do CBD Vape Oils Come in Different Flavors?

We offer our CBD vape oils in a wide variety of flavors.

Yes, it's relatively safe to vape cbd oil. Stick with some smart tips to keep the experience positive: always go for a premium lab-tested product, adjust the dosage as needed, and welcome a physician's consultation if using other medications.

Hemp-derived CBD vape oil is perfectly legal. CBD is a product of industrial hemp, which was declassified as a controlled substance under the 2018 Farm Bill. Hey, thanks Congress.

Is CBD Vape Oil Addictive?

It's not! The benefits are probably worth repeating, but there are no addictive chemicals in CBD vape oil.

Is CBD Vape Oil Dangerous?

Vaping CBD is a relatively safe and beneficial practice. Purchase from reputable sources, find a comfortable dosage, and always welcome a physician's opinion about using CBD while on other medications.

Does CBD Vape Oil Relax You?

The science behind it says yes, and so do the testimonials. Relaxing, calming, soothing… all words commonly used to describe the CBD experience.

Can CBD Vape Oil Be Taken Orally?

Use as intended! Vape oil, e-liquid and vape juice are specifically designed to be vaporized into pretty little clouds and are not taken orally or sublingually.

Can Vaping CBD Oil Make You High?

Nope – mellow vibes only. Properly derived from hemp and not cannabis, CBD does not carry psychoactive properties.

What is CBD Vape Oil Additive?

A CBD vape oil additive brings a CBD infusion to existing e-liquids. These flavorless CBD extracts are mixed and dripped with other e-liquids to give a favorite flavor profile or a nicotine vape a cannabidiol spike.

CBD vape oils will eventually expire (or really just lose potency), but only after some serious neglect. Stored right once opened, most CBD products have a shelf life of six months to two years.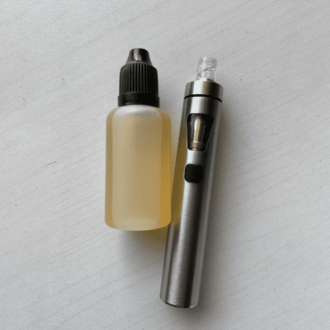 If you prefer to enjoy your CBD in vaping form, you're far from alone. Vaping the compounds of the hemp plant is easily the most popular way for exploring the properties of cannabidiol. Add to that, because demand is so high, there are countless CBD vaping products on today's market. While…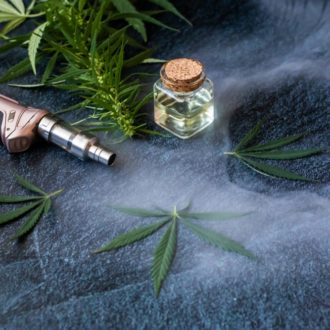 When it comes to using CBD, vaping is a delivery method unlike any other, and easily one of the most popular along with tinctures and edibles. Vaping CBD e-liquid provides amazingly fast absorption into the body, as is the case whenever we inhale the compounds in the hemp plant, leading…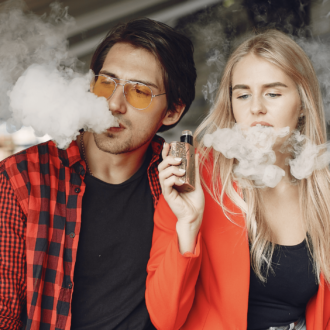 Use this guide to determine whether you wish to go the refillable route or stick with a disposable device system.