Filter CBD mg CBD Type Price More …
Enjoy Your CBD E-Liquids with a Vape Pen
If you're going to invest in a CBD vaping regimen that relies on bottled CBD vape oil rather than pre-filled cartridges, then you're in luck. Pure CBD Now carries a variety of hardware products (CBD vape pens) designed specifically for this type of e-liquid. From high-quality, reliable, and long-lasting battery devices to e-liquid cartridges that can be refilled multiple times, we have everything that you need to begin a hemp regimen that satisfies your needs.
Buttonless CBD Vape Pens
Buttonless CBD vape pens are the most user-friendly option, acting as battery devices that don't require any adjustments or activation with the use of a button in order to deliver the perfect amount of CBD-filled vapor into the lungs. These devices operate using draw-activated mechanisms by simply pulling on the mouthpiece. This means you'll be able to control a smooth and steady flow of vapor.
Buttonless CBD vape pens are technologically simplistic devices that operate at a fixed output level. You can find ones that feature a universal 510-threaded connection, which is compatible with virtually any CBD e-liquid cartridge on the market today. Additionally, there are specialized options such as JUUL-inspired devices. These are compatible with specific pod cartridge designs.
Button-Operated CBD Vape Pens
Button-operated CBD vape pens are a bit more advanced. However, they're still remarkably user-friendly and great for hemp vapers of all levels. These units look just like the buttonless devices we discussed earlier, except they rely on a button that both powers the device on and off, and fires each hit. What this means is that in order to take in a puff of vapor, you need to press down on the firing button while inhaling the vapor through the mouthpiece. This process triggers the battery which heats up the coil to the right temperature in order to turn the e-liquid into a smooth and hemp-rich vapor.
Some of these CBD vape pens feature innovative, high-tech preheat functions that occur when you press the firing button. Preheat technology heats the e-liquid before you take in a pull, which can dramatically improve the quality of the hit, both in terms of its smoothness and the bioavailability of the compounds in the hemp extract.
Variable Output CBD Vape Pens
Many button-activated CBD vape pens offer variable output options. What this means is that you can adjust the output of the device based on your preferences. The output determines, essentially, how much power is used to heat the coil. This means that higher output levels produce more vapor while lower output levels produce less.
The benefit of choosing a CBD vape pen utilizing variable output is that you can enjoy more control over your vaping experience. Some people prefer taking in bigger hits at a time than others. Further, the higher the output, the stronger the hit in terms of its potency. We know that different cannabinoids and terpenes respond best to different temperatures. Hence, each output level could potentially give you a slightly different experience.
Variable output CBD vape pens tend to operate using either wattage or voltage-based output. If you strongly prefer one method over the other, make sure to read the description of each vape pen thoroughly in order to find what you're looking for.
Refillable CBD Cartridges
Besides CBD vape pens, we also offer refillable CBD cartridges. These cartridges look just like the pre-filled options that are widely available, except for some major differences.
One is that they arrive empty, as the user can fill them with any CBD e-liquid that they'd like. Pre-filled cartridges are not designed to be opened at all, while these are.
Refillable CBD cartridges contain a built-in coil, and it's the coil that receives power from the battery, which allows it to reach the ideal temperature for turning hemp vape oil into smooth vapor. Refillable CBD carts come in many varieties, as you can choose between different e-liquid capacities, wicking materials and juice well materials based on your unique preferences.
The Compatibility Factor
When choosing CBD vaping hardware, it's very important that you take compatibility into account. For example, some devices are only compatible with certain types of cartridges or pods. Read the descriptions carefully to know whether or not the hardware products you intend to buy are compatible with each other.
Hardware Brands We Carry
When exploring our variety of CBD vape oil pens, you'll notice that we only carry hardware from the most trusted and reliable brands in the industry such as The Kind Pen. This is because we recognize the importance of having a CBD vape pen that you can depend on. You don't want to be using a pen that could die on you at any minute, especially if cannabidiol is a very important part of your daily routine.
Common FAQs
Can CBD Vape Pens Be Used With Other Vaping Products?

CBD vape pens should not be used with other vaping products such as standard nicotine cartridges.

What Are the Benefits of Vaping CBD?

Vaping CBD may provide faster effects and create a more potent experience. This is due to the way in which the compounds quickly absorb into the body.

What Do I Do With an Empty CBD Cartridge?

If you're using a disposable CBD cartridge, you can simply recycle it when you're done, and grab a new one. If you are using a refillable cartridge, you can refill with CBD Vape Juice.

CBD vape pens are perfectly legal, and can be enjoyed anywhere vaping products are permitted.

Which CBD Milligram Strength Should I Choose?

There's no right or wrong milligram strength, as it largely depends on your body as well as your unique CBD needs and preferences. We suggest going with a lower milligram strength and working your way up as needed.

Do Your CBD Cartridges Contain Clean Ingredients?

Our CBD cartridges contain the cleanest ingredients that we can find, including flavoring extracts that come from organic terpenes rather than artificial sources.

Can CBD Vape Pens and Cartridges Be Used Interchangeably?

Our CBD vape pens and CBD cartridges utilize universal connection mechanisms that allow them to be used with any variable voltage vape battery.

Do CBD Vape Pens Require Certain Storage Measures?

It's best to store your CBD vape pen and cartridge in a cool and dark place when not in use. This best preserves the compounds that naturally occur in the hemp plant so that they remain potent.

How Much CBD Can I Vape at One Time?

There is no right or wrong answer to this question, as everyone responds to CBD differently. We recommend that you start out with a couple of puffs and see how you feel. From there, you can consume more if you wish.

Can I Use This Product with Another Type of CBD Product?

You can absolutely vape CBD and consume it using another method at the same time.

How Long Does a Cartridge Last Before It Expires?

We suggest using your cartridge within one year, as CBD can decrease in potency as time goes on.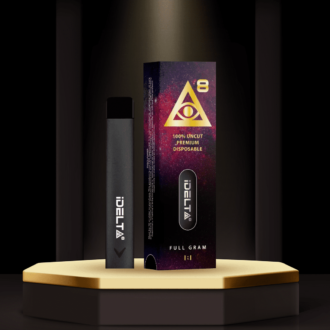 Anyone out there who has been searching for an simple way to begin exploring the properties of delta 8 THC, look no further than the iDELTA8 Disposable Vape Pens. These devices come in all kinds of exciting varieties and are as user-friendly as delta-8 gets. What Exactly are iDELTA8 Disposable…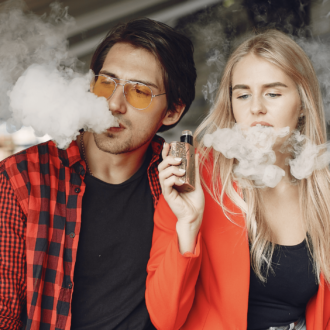 Use this guide to determine whether you wish to go the refillable route or stick with a disposable device system.