Seems as though more hemp enthusiasts are taking an interest in THC-O-acetate (THC-O). It's the one-of-a-kind hemp-derived cannabinoid that promotes a powerful high (both cerebral and physical). While THC-O is undoubtedly growing in popularity, there are still a lot of people out there who don't quite understand what it is. Not just that, but what it's capable of and where it comes from.
So, is THC-O right for everyone, given its powerful intoxicating properties? Let's find out.
What in the World is THC-O?
THC-O-acetate is simply the only synthesized cannabinoid that's readily available on the hemp market. Invented by the military in the mid-20th Century, THC-O was specially designed to be incredibly intoxicating and cause a very powerful body high that can interfere with functionality. It's created by blending tetrahydrocannabinolic acid (THCA) in the hemp plant with acetic anhydride (Ac2O), which changes its chemical structure in a way that yields higher potency.
What is the High of THC-O Like?
Generally, THC-O-acetate is classified as being 3x as intoxicating as delta 9 THC. People notice a rush of bliss followed by a deeply mellowing effect on the mind. Plus, a body high that can easily lead to couchlock. Basically, this means that it's probably not the ideal cannabinoid if you're new to the concept of tetrahydrocannabinol (THC) entirely. Some people report psychedelic effects when THC-O is taken at high doses, particularly of the visual nature. So, if you do plan on taking any sort of THC-O product, prepare for a really heavy high. One, that will probably interfere with your ability to get much done.
What are the Other Effects When Taking THC-O?
Again, because THC-O-acetate is still incredibly new to the market at the time of this article being published, and in spite of it being around for decades, it hasn't been researched for its other effects. For example, we have decades of research on the properties associated with cannabidiol (CBD). Specifically, how they that relate to things such as mood, discomfort, etc. With THC-O, no such research has been done.
That's not to say that THC-O-acetate doesn't offer useful properties that go beyond its potent high. It's just that we don't know them yet. After all, THC-O is a cannabinoid, and its intoxicating properties come from its interaction with cannabinoid receptors. Those same receptors that use cannabinoids to offer all kinds of regulatory functions to the bodily processes that we depend on each day.
In an interview on Hemp Grower, neurologist Dr. Ethan Russo, an expert in studying the medicinal aspects of cannabis and the endocannabinoid system, overwhelmed that there are no data that guarantee that it isn't potentially toxic. "If it is twice or three times more potent than THC, it's an immediate recipe for potential serious side effects", he said. [Source]
Types of THC-O Products Out There
Similar to every cannabinoid on the hemp market, THC-O-acetate comes in a wide variety of product types/delivery methods. And, each product type is going to give you a distinctive experience with the cannabinoid. Besides deciding whether or not you want to try THC-O, you'll need to also pay attention to what each product type can offer. Why? Well, some may simply suit your preferences more than others.
THC-O Vapes: Come in a large variety of strain options, as the vape oils consist of pure O-acetyl-Δ9-THC and terpenes extracted from plant material. Available in two forms (pre-filled cartridges and disposable vape pens), each delivers THC-O-acetate in the same manner. Essentially, offering high bioavailability that results in effects felt within minutes that are felt quite potently.
THC-O Flower: The result of infusing raw CBD flower buds with pure O-acetyl-Δ9-THC distillate. This provides the user with a full spectrum hemp experience alongside a prominent THC-O-acetate high. When flower is smoked or vaped, it behaves just like vapes above in terms of how the effects feel, when they kick in, and how long they last. Flower comes in many strain options, and you can choose between pre-rolls and loose buds.
THC-O Dabs: These are highly concentrated products that yield extremely strong potency levels, not ideal for newbies. Also referred to as "concentrates", they're flash-vaporized or dabbed in a special type of dabbing device that can achieve very high temperatures.
THC-O Tinctures: Sublingual products that absorb through the tissue below the tongue. Can take effect in less than an hour, and last for about 4 to 5 hours on average. They come in dropper bottles for easy administration and consist of pure O-acetyl-Δ9-THC distillate and a carrier oil. Discover different milligram strength options available, and some companies even produce tinctures in different flavors or strains.
THC-O Edibles: Known for offering the longest-lasting effects of all- up to 8 hours. They also provide the strongest body high sensation, which is something that THC-O is already known for. Edibles (gummies, candies, etc.) come in various flavors and milligram strengths. Not only that but are easy to administer since each portion contains an equal amount of O-acetyl-Δ9-THC distillate.
THC-O Capsules: Work just like gummies in terms of 'high' duration and how it feels in the body & mind (slightly less strong though). Capsules contain fewer ingredients in most cases and are swallowed whole rather than chewed. Available in either hard caps or softgels.
There are hundreds of THC-O products but Pure CBD Now carry a line products from tinctures to disposable vape pens. Visit the website and know what THC-O products are available.
Awesome Reasons Why You Just Gotta Try THC-O
Once you decide which product type/delivery method you wanna experience, there are certain things about THC-O-acetate that make it unique. So, consider these reasons below to see if they apply to your hemp-related goals.
Reason #1: You Have a High Tolerance to "Weaker" Psychoactive Cannabinoids
If you find that delta 8 THC, delta 10 THC, and even HHC aren't cutting it in terms of potency, then THC-O-acetate should be worth exploring. This will be especially true if you've a high tolerance to less potent cannabinoids due to lots of experience. In fact, THC-O could be the perfect "next step up" in your THC-based journey.
Reason #2: Looking for Something Highly Euphoric
THC-O-acetate can introduce powerful feelings of bliss that make it worthwhile. If, this is the specific type of effect that you want out of a THC compound. While each person will feel the effects of THC-O differently, it's likely that you'll feel uplifted by taking it.
Reason #3: You're Seeking Out a Strong Body High Effect
THC-O was literally invented to produce a strong body high, so if you love the cannabinoids that make you feel like you could lay on the couch for hours, THC-O could be a great option.
Reason #4: Simply Intrigued by the Potential for Psychedelic Effects
While not everyone seems to get a distinctive psychedelic effect from THC-O, it is reported fairly frequently. If you want to test the waters for yourself, then go for it. Many people say it's mainly a visual experience, and this can definitely be something that makes THC-O uniquely exciting as this effect isn't associated with any other cannabinoids found in the hemp plant.
THC-O Brings Something Exciting to Your Daily Routine
Although THC-O-acetate isn't the strongest cannabinoid in the hemp plant – that would be tetrahydrocannabiphorol (THC-P), that doesn't mean it's not an extremely powerful psychoactive that's noticeably more powerful than delta 9 THC. If you're intrigued enough by this compound to give it a go, just make sure that you're buying only premium-quality THC-O products from a trusted source with a strong reputation, like Pure CBD Now. Here, we carry only clean, lab-tested, and of course, fresh THC-O in all kinds of product forms to ensure that you're completely satisfied with what this hemp derivative can offer.
Note: If you're new to taking THC-O-acetate or are currently on any prescription medications, it is best to speak with your doctor first. Essentially, your physician has access to your wellness records and can make the proper determination if THC-O is okay for you to use.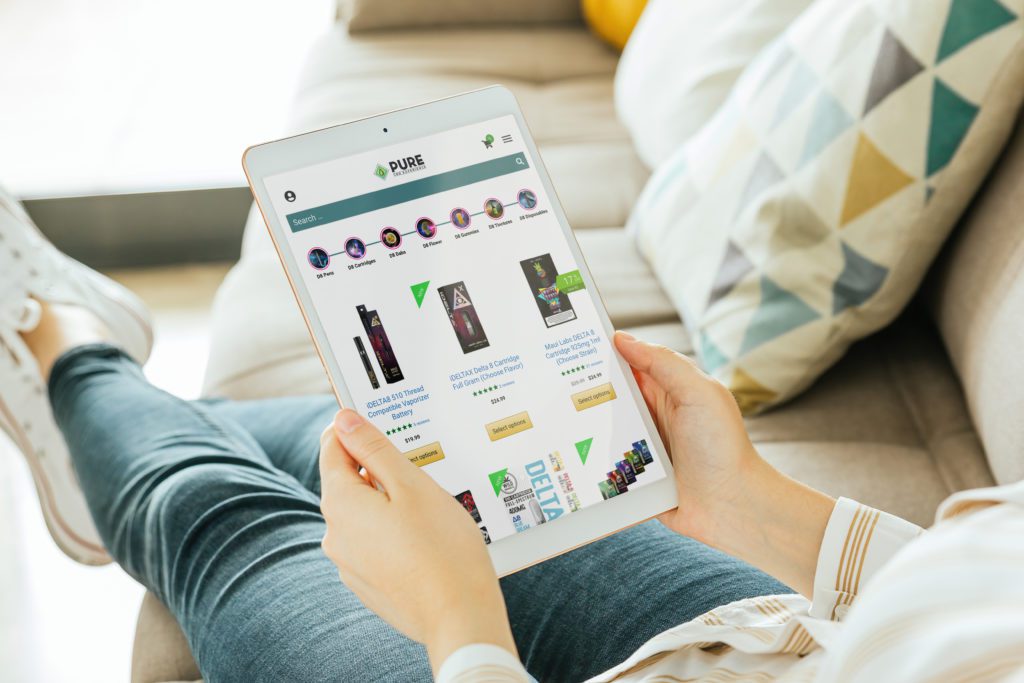 Reference:
https://www.leafly.com/news/cannabis-101/what-is-thca-and-what-are-the-benefits-of-this-cannabinoid
https://pubchem.ncbi.nlm.nih.gov/compound/Acetic-anhydride
https://www.livescience.com/24553-what-is-thc.html
https://www.hempgrower.com/article/thc-o-acetate-q-and-a-dr-ethan-russo-credo-science/
https://www.medicalnewstoday.com/articles/what-are-terpenes