Of all of the delta 8 products available on the market, few are as user-friendly as disposable and rechargeable vape pens. Each offers the ability to enjoy the qualities of vaping delta 8 THC without any real effort or hassle required. But, as you may know already, not all delta 8 vaping products are created equally. Some delta 8 vapes are made with higher quality standards than others. So, it's very important to know with certainty that what you're getting is as high in quality as possible.
Now, if you're looking to make a delta 8 disposable or rechargeable vape pen purchase in the near future, there are some key things to look for. This is to ensure that what you're buying isn't only the real deal, but the best of the best. Especially, as far as quality is concerned.
What are Delta 8 Disposable/Rechargeable Vape Pens?
Delta 8 disposable and rechargeable vape pens are two types of pen-style devices that act as all-in-one systems. Meaning, they consist of a single component that house the battery, cartridge, and heating element.
Disposables never require any charging and contain lower amounts of vape oil. That way, the battery may last until the vape oil runs out.
Rechargeables contain more vape oil, and have a battery that can be recharged multiple times.
Both vape pen types are known for being highly user-friendly. Plus, they come in a large selection of strain options. Usually contains a vape oil formula that's pure hemp (only delta 8 THC distillate and terpenes), without any added ingredients. Like all vaping products, these devices provide a delta 8 high that kicks in within minutes, lasting for about 1-2 hours while being quite potent compared to other delivery methods.
Where You Can Buy Delta 8 Disposable/Rechargeable Vape Pens
Since delta 8 vaping products are quite popular, you're likely to encounter them in various places. However, some types of vendors are more reputable than others, as you will quickly find out.
#1: Convenience Stores
You've likely already seen delta 8 products sold in convenience stores. They may seem like an easy option, as many of us have convenience stores down the street from our homes. But, these types of businesses don't specialize in hemp. Because of that, they're usually more interested in selling products cheaply and quickly than selling products that're high in quality. This is why we do not recommend buying delta-8 from this type of business.
#2: Vape Shops
Plenty of vape shops are carrying delta 8 vaping goods. Some vape shops may have strict standards on hemp products, but again, these businesses don't specialize in hemp. So, it can be hard to know what quality level you're dealing with.
#3: Online Distributors
An online distributor that specializes in hemp products is a far more secure choice for two primary reasons:
These businesses rely on selling high-quality hemp-based products in order to stay in business. Far less likely then, to be carrying cheap, low-quality products.
They tend to offer a large selection of products to choose from.
#4: Delta 8 THC Brands
Another great option is buying delta 8 disposable/rechargeable vape pens directly from a manufacturer, through their website. This way, you know that you're getting a legitimate product. And, you can even learn a lot more about how a company makes their specific delta 8 formulas.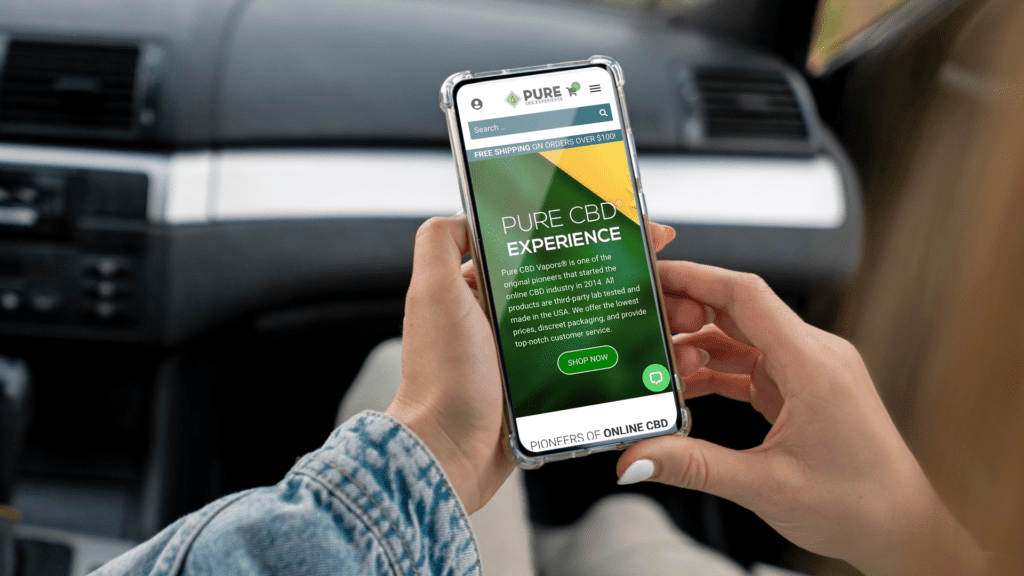 Looking for a disposable or rechargeable vape pen? Pure CBD Now have different options that you can choose from. Below are some products of this category:
Buying Your Delta 8 Disposable-Rechargeable Vape Pens Online: Why It's the Better Option
If you want to have the best experience possible with a delta 8 vape pen, go with an online company. Local retailers that don't specialize in hemp or exist in high-demand areas are going to end up with disappointing product selections, lower quality standards, and products that may no longer be fresh since customers aren't buying them quickly enough.
Great Prices: You'll find that most online delta 8 companies offer products that are more affordable than what you'd find in-person. Mainly, because delta 8 THC brands and stores that exist online don't have to deal with the hefty overhead costs that come with operating a physical business, and so they can sell their products at lower prices.
High Quality Standards: Since online hemp stores only carry hemp products, they need to ensure that those hemp products are as satisfying to customers as possible – otherwise, they'll go out of business, especially in such an incredibly competitive marketplace.
Deals and Bundles: Online retailers are likely to hold sales on a frequent basis to get new customers eager to buy their products, and this can result in a lot of savings. Further, you'll often find bundles online, which allows you to grab a bunch of delta 8 THC at once, while saving significant money per unit.
Great Selection: Since online companies can carry more inventory, you're more likely to find large selections of delta 8 vape pens in all kinds of strains, designs and more to really zero in on what it is that you're looking for.
What to Look for in a Delta 8 Vape Pen Formula
To know you're getting a high-quality delta 8 vape pen that will satisfy your needs, here are the main things to look for.
Third-Party Lab Reports: All delta 8 vape products should come with lab reports that are easy to find on the brand's website. This means that the vape oil was tested by a state-licensed facility for purity, quality, and potency.
Clean Ingredients: Vape oil in a delta 8 vape pen should contain only pure delta 8 THC distillate and terpenes. Avoid companies that put fillers and cutting agents in their vape oils.
A Reputable Brand Name: Always important to research a brand before buying from them. That way, you can see whether or not other people are satisfied with their products.
Federal Compliance: Delta 8 products are only legal if they are hemp-derived and contain a maximum of 0.3% delta 9 THC. Obviously, you should avoid companies that are unable to disclose whether or not their products are federally compliant.
Pure CBD Now Has an Awesome Selection of Delta 8 Disposable/Rechargeable Vape Pens So You Can Get Your D8 Vape On!
If what you're seeking out are the highest-quality delta 8 vape pens available, you gotta check out the massive selection that we carry at Pure CBD Now. Get ready to find only the most reputable names in the business. Every device has a rich variety of strains while boasting a clean and pure formulas made with lab-tested hemp compounds. Meanwhile, Pure CBD Now carries some of the best prices and fastest shipping rates anywhere. Bottom line, we sell amazing vaping technology, ranging from simple and low-maintenance to advanced systems for those advanced users out there.
Pure CBD Now offers many options for rechargeable/disposable vape pens. Vape users will enjoy these products.
DELTA 8 dessert – Rechargeable and Disposable Vape Pen 450mg available in different flavors. For experienced Delta 8 users, the iDELTA8 Diamond – Disposable Pure Delta 8 Vape Pen Full Gram is a more potent vape. Another product that can give the user the kick and satisfaction is the iDELTAX Disposable Delta 8 Vape Pen Full Gram. Order these products or search for what is needed at Pure CBD Now.
Pure CBD Now have a complete line of disposable/rechargeable vape products from beginners to the experienced users. Be assured that all products are the best quality passing through rigid quality control to offer the best to customers. Check out the disposable/rechargeable vape pens category and choose the best product to use.