Ever taken a deep breath only to be hit by a stench reminiscent of a stagnant swamp? If that's coming from your bong, we've got a problem. Your smoking experience is sacred, and the purity of your glass bong plays a pivotal role. So, let's dive into the high tide of maintaining a pristine water pipe, answer the burning question: "How often should you clean your bong?", and discover where to snag the finest clear glass bongs.
The Time is Now: Regular Bong Maintenance
How often should you clean your bong? Well, if your bong could talk, it'd beg for a rinse after every use! Realistically, a daily scrub might be overkill, but leaving it dirty is a party invitation for bacteria. Aim to clean your glass piece after every one to two uses to avoid resin buildup, maintain a fresh taste, and steer clear of potential lung infections.
Every Session's Silent Guest: Bacteria
Why stress over a clean bong? Picture this: your dirty bong water is a breeding ground for microbes partying like it's 1999. Old water becomes a petri dish, teeming with germs that could lead to a real lung buster (and not the good kind). Your health isn't a joke; switch out your bong water frequently and scrub away the unwanted guests.
When Water Becomes the Enemy
Fresh water is crucial. Heavy smokers should adhere to a 24-hour rule—old bong water transforms from cool to cruel quickly. Each session should begin with clean water, ensuring that every inhale is crisp and contaminant-free.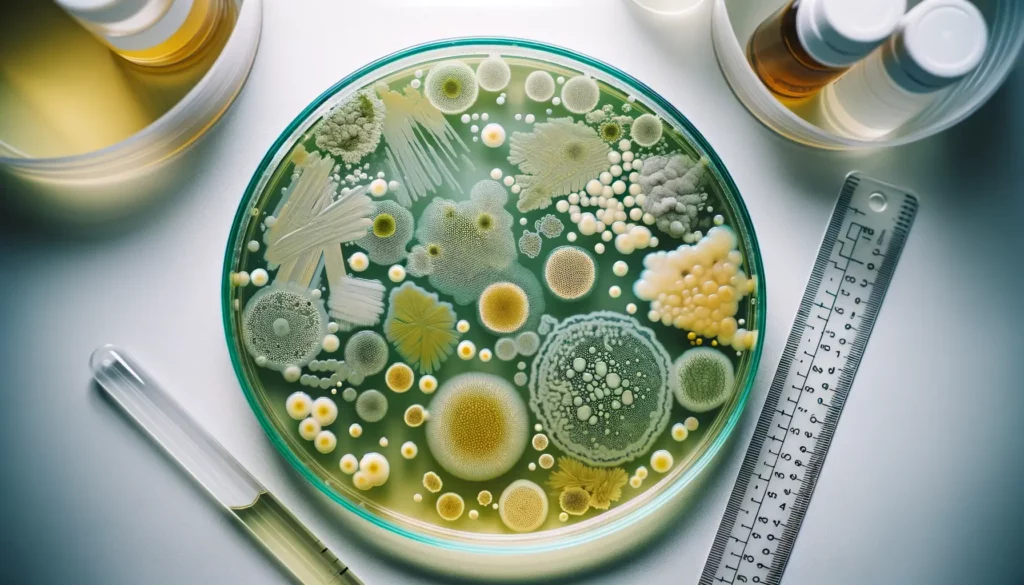 The Glass Menagerie: Best Spots for Quality Bongs
So where to buy a clear glass bong that won't disappoint? Here's a treasure map to the X marks the spot. And if you're eager to see the selection, shop clear glass bongs directly at our shop.
The Ritual: Cleaning Your Sacred Smoke Vessel
What's the deal with regular cleaning? It extends your bong's life, keeps your smoke pure, and let's face it—it's a nod to the respect you have for the ritual. Gather your coarse salt, isopropyl alcohol, and get ready to work some magic.
A Step-by-Step Guide to Sparkling Glass
Empty old bong water—no brainer, right?
Add isopropyl alcohol and coarse salt—the dynamic duo for crud destruction.
Shake like you're mixing a cocktail for the gods.
Rinse with hot water—watch the resin disappear.
Repeat if needed; sometimes the grime is stubborn.
The Tools: What You Need for a Gleaming Bong
Isopropyl alcohol (91% works wonders)
Coarse salt (your scrubbing agent)
Pipe cleaners or a brush (for those hard-to-reach spots)
Paper towels (for drying and polishing)
FAQs: Your Bong Cleaning Curiosities Answered
"What happens if you don't wash your bong?" It becomes a vile concoction of tar and bacteria. Imagine smoking your favorite blend through a musty cellar.
"Is it important to keep your bong clean?" Absolutely! Unless you're a fan of hacking up something fierce, keep it clean.
"Should you clean a bong after every use?" Ideal? Yes. Necessary? Not quite, but don't wait too long!
"How do you dispose of bong water?" Safely pour it down the drain, and maybe light a candle for the olfactory sake of your bathroom.
"Is bong water good for anything?" As fertilizer, perhaps, but your plants might not appreciate the THC content.
Visualize Your Clean: The Why and the Way
Remember, a visual of your bong's cleanliness routine isn't just neat—it's necessary. A quick glimpse at a chart or a before-and-after image can boost your understanding and motivate maintenance. Don't let your bong's beauty be overshadowed by neglect.
3 Compelling Reasons to Keep Your Bong Sparkling
Better Taste: Your blend deserves the cleanest canvas for its palette of flavors.
Healthier Hits: Keep those lung infections at bay with a pristine piece.
Aesthetic Pride: A clear glass bong is a piece of art—treat it as such.
Wrap Up: A Clean Bong is a Happy Bong
Remember, how often should you clean your bong? The answer is simple: as often as needed to ensure a pure, pleasurable smoking experience.