Are you looking for a user-friendly and fast-acting way to enjoy those particularly potent effects of THC-O-acetate (THC-O)?  If so, then a disposable vape pen is what you need in your hemp vaping life.  Disposable vape pens are maintenance-free vaping devices that contain a tetrahydrocannabinol-O-acetate vape oil. The cannabinoid itself delivers a potentially powerful high complete with feelings of intense bliss and soothing properties felt within the body.
THC-O disposable vape pens can give you everything you want out of a THC-O vaping session. But, that all depends on where you're buying them from. Since not all these vape pens are manufactured equally, you will need to find the best resource to know that you're getting high-quality and reliable products.
What is a THC-O Disposable Vape Pen?
A THC-O disposable vape pen refers to a specific type of vaping system considered an "all-in-one" vape kit. This means that it consists of a battery and a cartridge that's permanently attached. The device arrives fully charged, and never needs to be charged at any point in time, nor refilled. Requires zero maintenance and is simply ready to vape immediately out of the box! It's got everything you need for a complete vaping experience.
Like vape carts, disposable vape pens come in a multitude of strain options. That right there allows for better control over the specific effects that you feel. All vaping products have a high bioavailability level, allowing the effects to be felt within just minutes, and lasting for a couple of hours with a high potency level compared to other delivery methods.
Where You Can Buy THC-O Disposable Vape Pens
THC-O-acetate is an increasingly popular hemp derivative that's becoming widely available on the market. But, some businesses are more likely to carry high-quality THC-O disposables and other vaping products than others. So, who should you avoid, and who should you trust?
#1: Convenience Stores
We do not recommend buying THC-O products from a convenience store. Convenience stores and similar types of businesses aren't managed by people who know enough about the hemp plant to be sure they're carrying high-quality or even legitimate product. Besides, their motivation is to sell products that are cheap, which is not going to give you the highest-quality options.
#2: Vape Shops
Vape shops may or may not carry THC-O vaping products, depending on the business. Again, because these stores don't specialize in hemp products, they might not be carrying the highest-quality options. Recommendation: Look up a brand that a vape shop carries beforehand to see if their disposables have a good reputation.
#3: Online Distributors
Top choice is an online distributor who carries only hemp-based products from a variety of trusted brand names.
Online distributors will carry the broadest selection of THC-O disposable pens, allowing customers to find exactly what's going to suit their needs.
Online distributors have to maintain very high quality standards since hemp is their only source of revenue, thus giving them motivation to offer the very best THC-O products on the market.
#4: THC-O Brands
You can also buy a THC-O vape pen directly from a manufacturer through their website. This lets you learn a lot about an individual company and know you're buying something that's 100% legitimate.
When looking for THC disposable vape pens, check out Pure CBD Now. They have a selection of the product that can answer your need.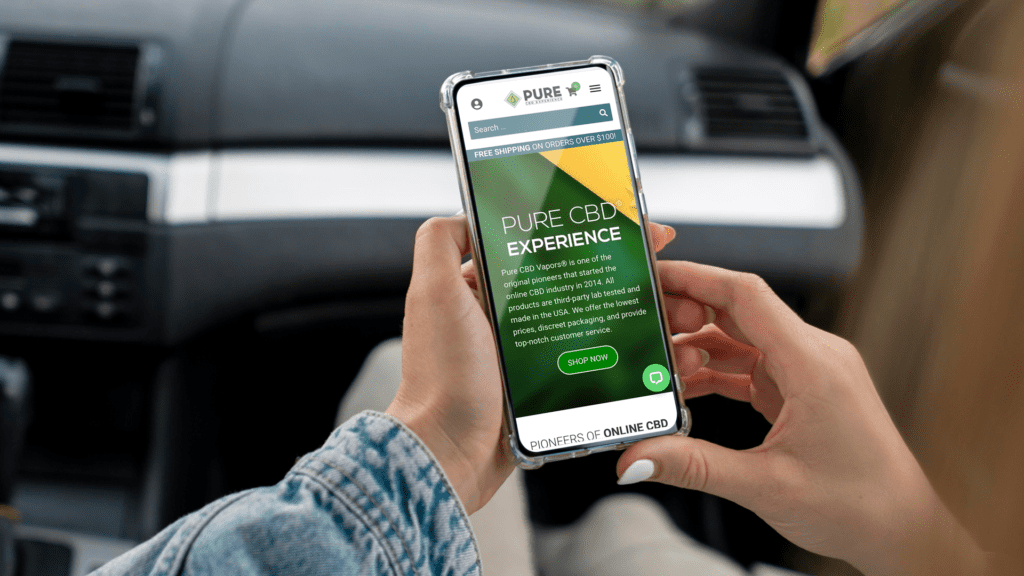 Buying Your THC-O Disposable Vape Pens Online: Why It's the Better Option
At the end of the day, local stores are more likely to lead to disappointment. Without high local demand, and due to not specializing in hemp products, these businesses can have questionable standards. Online companies, meanwhile, offer a more gratifying experience.
Great Prices: Online stores don't need to worry about the overhead costs that come with running a physical business. They can just sell their THC-O disposables at far more affordable prices.
High Quality Standards: THC-O sold online is going to be made with higher quality standards due to how competitive the online marketplace has become for hemp products. And, with hemp being their only source of revenue, these stores must work extra hard to keep customers satisfied at all times.
Deals and Bundles: Online brands offer deals and sales regularly as they need to keep their inventory moving at all times. They also offer bundles, which give you a higher volume of your favorite product at a discounted price.
Great Selection: Shopping for THC-O disposables online means enjoying a broader selection of products. This way, you can select from various sizes, strains, and more for a THC-O vaping session that's fully customized.
What to Look for in a THC-O Disposable Vape Pen
Whenever you're shopping for a THC-O disposable product, you should be paying attention to certain things that play a role in quality to ensure the best vape pen possible.
Third-Party Lab Reports: All THC-O products should be lab-tested by a state-licensed third-party facility. Doing so ensures that the THC-O-acetate extract is free of impurities, contaminants and other unwanted compounds.
Zero Added Ingredients: The vape oil in a disposable pen should contain only pure hemp extracts, without any filler ingredients, additives, flavoring or anything else. This way, you're only inhaling cannabinoids and terpenes into your body with each puff.
Freshness: THC-O, like all hemp compounds, will degrade over time if it's not stored properly, or if it isn't selling as fast as a company would like. The problem is that once THC-O-acetate is degrading, it starts losing its potency at a rapid rate. Hence, why you wanna choose a company that has a high product turnover rate.
A Reputable Brand Name: Always look up a brand to make sure that they have a solid reputation. Look through customer reviews to see what other people have to say about their disposable vape pens and other products.
Federal Compliance: All THC-O products are required by federal law (2018 Farm Bill) to come from the hemp plant. Not only that but contain no more than 0.3% delta 9 THC. Any company that can't verify federal compliance should be strictly avoided as they are breaking the law and putting you at risk of getting into legal trouble.
Premium THC-O Disposable Vape Pens Can Be Found Here at Pure CBD Now!
Ultimately, you're going to have a positive experience vaping THC-O-acetate only if you make a point to buy it from a trusted and reputable source, preferably online. At Pure CBD Now, you can find a diverse selection of THC-O disposable vapes all made by reputable brand names that follow third-party testing protocol and use only the cleanest additive-free formulas. Choose from a selection of strains and experience THC-O with the confidence that you're vaping only the highest-quality oils possible at Pure CBD Now.