For those who wanna experience the longest-lasting effects with THC-O-acetate (THC-O), gummies never disappoint. Besides that, there are more THC-O gummies on the market than ever before due to the growing demand for the cannabinoid, which means that you can explore all kinds of delectable flavors, milligram strengths and more.
But, as is always the case with hemp-based products, some THC-O gummies that're available are better than others. And, where you buy your gummies from can determine whether you end up with top-quality product or one that's ineffective. Even worse, possibly illegitimate. That's why you always need to be aware of the source from which you purchase your THC-O products from.
What are THC-O Gummies?
THC-O gummies are like CBD gummies, except rather than cannabidiol (CBD), they're infused with pure tetrahydrocannabinol-O-acetate distillate to offer an active serving of this extremely potent psychoactive cannabinoid. These gummies come in different fruity flavors. Plus, users can explore different milligram strengths (potency levels), formulas, etc.
One of the most appealing things about gummies is how they absorb into the body. Because they're ingested, they offer the longest-lasting effects of around 8 hours. Also known for producing a stronger body high than other product types. Besides that, gummies are delicious and extremely easy to take. In turn, making them a popular choice on the market overall.
Where You Can Buy THC-O Gummies
Since THC-O-acetate is quickly becoming a very popular cannabinoid, people all over the country are eager to try. Therefore, it's no surprise that this delivery method is emerging in more places nowadays. However, not all types of retailers are going to promise a top-quality product.
#1: Convenience Stores
Ultimately, buying THC-O gummies from a convenience store is not advisable. Convenience stores are not focused on selling high-quality hemp, and many storeowners don't even know how to ensure that they're selling premium hemp product since that is not their area of expertise. Sadly, most hemp found at convenience stores is made cheaply, which is why the prices are so low.
#2: Vape Shops
Yes, some vape shops may offer THC-O products including gummies. Again, business owners of vape shops don't specialize in hemp products, and therefore they might not prioritize carrying the highest-quality THC-O-acetate possible. If a local store does carry it, make sure that you look up the brand they're carrying. This way, you can know whether or not their THC-O products have a good reputation.
#3: Online Distributors
Probably the top option is an online hemp distributor. They specialize solely in hemp-based products. They also carry specific products from a number of different trusted hemp manufacturers.
Online distributors are going to carry the largest selection of THC-O gummies from different brands. This lets you choose from all kinds of flavors, milligram strengths, strains and formulas so that you can find exactly what it is that's going to suit your needs.
Because these types of retailers only carry hemp, they have to make sure that their products are extremely high in quality in order to keep customers satisfied, as there is no other source of revenue to fall back on.
#4: THC-O Brands
Another option is to buy gummies directly from a hemp manufacturer, usually through their website. This gives you the chance to learn a lot about how a specific brand produces their products. Also guarantees an authentic product.
Pure CBD Vapors have the following gummy products:
Koi Delta 8 Gummies – 25mg per Gummy – Koi's Delta 8 Gummies are a delicious and effective way to enjoy the benefits of Delta 8 THC. With a variety of flavors and 25mg of Delta 8 in each piece, these gummies are a perfect companion to help you relax and unwind. Plus, they're infused with natural terpenes, offering a well-rounded CBD experience.
JGO Permatrip Gummy Squares 1 – A blend of Delta 8, THC-O and THC-P that comes in watermelon flavor. Gives satisfaction at the same time providing the body with carefully sourced hemp. 500mg per pack containing 30 gummy squares that have 50mg of the blend per gummy square.
Strain Snobs – Delta 8 Gummies – Dive into the delightful world of delta 8 with Strain Snobs' flavorful gummies. Packed with 25mg of pure delta 8 THC and natural ingredients, these gummies offer a unique, potent, and mouthwatering experience. It's a satisfyingly sweet way to get your daily delta 8 dose, making your wellness routine an absolute treat.
For more THC-O gummies check the Pure CBD Now listing.
Buying Your THC-O Gummies Online: Why It's the Better Option
The thing about local stores that carry hemp is that overall, their quality standards will be lower because of less nearby competition. Also due to these stores relying on other sources of revenue to stay in business. Buying THC-O gummies online gives you far more advantages, such as:
Great Prices: Online companies can sell their gummies at more affordable prices because they don't have to worry about paying high overhead costs like physical stores do.
High Quality Standards: Online stores are going to maintain stricter quality standards due to heavier competition (because they only sell hemp), and therefore must make sure that it fully satisfies their customers.
Deals and Bundles: Online retailers frequently hold sales and promote all kinds of deals to excite customers. They also sell bundles, which give customers a bulk amount of product at less cost per unit.
Great Selection: Online retailers hold more inventory at a time. Meaning, customers can choose from a wide selection of gummy flavors, milligram strengths, strains, and more to get exactly what they want.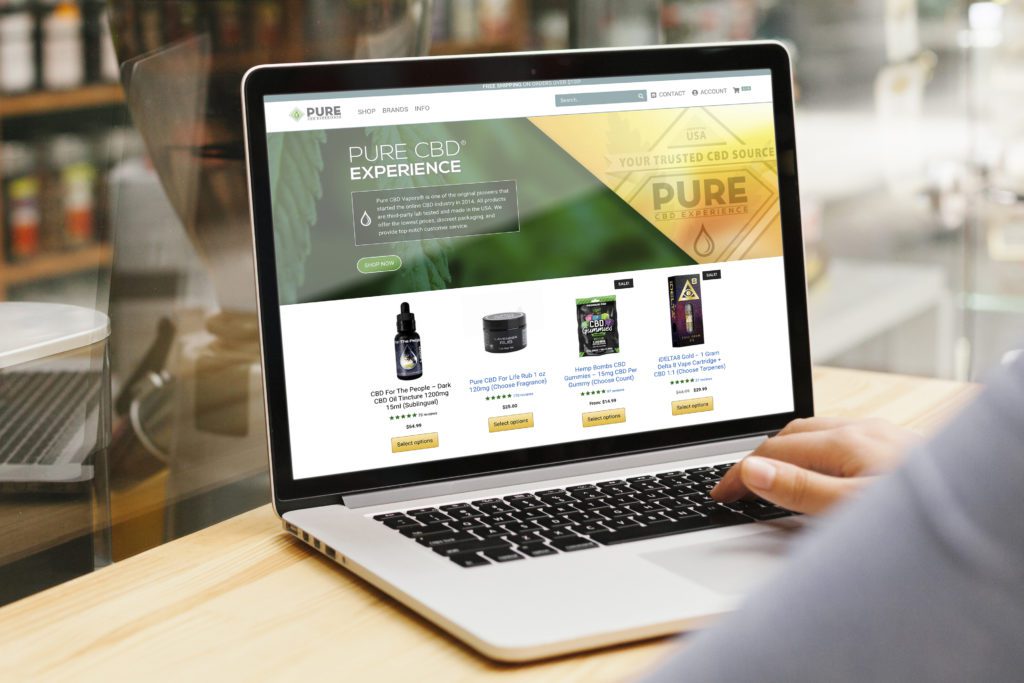 What to Look for in THC-O Gummies
THC-O gummies can vary a lot in quality, which is why no matter where you end up buying them, there are some very important things to pay attention to.
Third-Party Lab Reports: THC-O products, like all hemp products, must undergo a thorough third-party lab analysis process carried out by a state-authorized facility, where the product is checked for quality, purity levels and potency. The resulting lab reports should be easily accessible on a company's website.
Clean Ingredients: THC-O gummies should be made with high-quality ingredients besides the hemp itself. The ingredients should be as natural as possible. Not just that but should also contain no fillers or additives that don't actually contribute to the quality or effectiveness of the gummy.
Freshness: THC-O-acetate, like every cannabinoid in the hemp plant, loses its potency and effectiveness as it degrades over time. This is why it's important to seek out only fresh THC-O gummies. Find a company with a strong enough reputation to ensure a high product turnover rate, which means that you're always getting very fresh THC-O.
A Reputable Brand Name: It's important to do research on a specific gummy brand before buying them. Besides reading about their manufacturing methods, it's crucial to look through reviews to see what other customers have to say about their experiences with the product.
Federal Compliance: For THC-O-acetate to be federally legal under the 2018 Farm Bill, it has to come solely from hemp rather than marijuana. Also, it cannot contain more than 0.3% delta 9 THC.
Experience a Tastier Next Level Hemp Experience with THC-O Gummies Here at Pure CBD Now!
Overall, THC-O gummies offer a great way to explore this potent psychoactive cannabinoid in a whole new way, but your experience with this type of product is going to largely depend on the quality of the product that you've purchased. To know that you've secured only the purest, highest-quality, and most bioavailable gummies possible, check out the THC-O gummies available at Pure CBD Now. Here is where we carry only reputable brands that deliver lab-tested THC-O-acetate, clean ingredients, and high bioavailability levels for maximum satisfaction.