Although tetrahydrocannabiphorol (THC-P) may have only appeared on the market within the last year, it's already becoming easy to find. Not only that, but available in all kinds of exciting product forms so that you can decide what your experience will be like with the potent cannabinoid. One of the most popular product forms is THC-P disposable vape pens. These offer a user-friendly, maintenance-free experience while offering fast-acting, powerful psychoactive effects.
THC-P disposable devices are certainly abundant on today's market. However, that doesn't mean they're all gonna deliver the desired quality level. Sadly, some companies out there produce low-quality, ineffective, and even fake disposable vape pens. So, the key to avoiding them is being extra cautious about where you buy your THC-P products in general from.
What is a THC-P Disposable Vape Pen?
A THC-P disposable vape pen refers to a type of vaping device that's all-in-one. In other words, it consists of a battery and a cartridge that are permanently attached to one another. The unit is ready to use as soon as it's taken out of the package. And, at no point does it need to be recharged, refilled, or maintained, making it extremely user-friendly.
Disposables, like all vaping products, allow you to choose from a generous choice of strains. The vape oil inside ideally contains only pure Δ9-Tetrahydrocannabiphorol distillate and terpene extracts.
Where You Can Buy THC-P Disposable Vape Pens
Since THC-P disposable vape pens and other products in this cannabinoid category are starting to become very popular. Growing demand means you'll find these products creeping into various types of retailers. But, some types of retailers are best to avoid since they won't be able to guarantee the best quality.
#1: Convenience Stores
A convenience store is never the ideal choice for any hemp-based product. Why? Because these businesses are less interested in carrying the highest-quality and freshest THC-P. Instead, are more interested in selling products cheaply. Business owners of these stores are unlikely to have strict quality standards when it comes to the hemp that they sell.
#2: Vape Shops
You might find THC-P disposable vape pens in local vape stores. Again, however, these stores don't specialize strictly in hemp, but other types of vaping products instead. Store owners may therefore be unknowingly carrying low-quality tetrahydrocannabiphorol since it's outside of their area of expertise. If a local vape shop is selling THC-P disposables, look up the brands that they carry. Not only that, also read reviews to see if they're actually worthwhile.
#3: Online Distributors
Always preferable to purchase THC-P products from an online hemp distributor. This type of retailer only carries hemp products. They even do so from a variety of brands whose products can all conveniently be found in one location.
Online distributors are going to provide you with the largest selection of products to choose from, since they carry products from a number of different manufacturers. This means you can find the perfect strain, formula and so on based on your needs.
Online distributors only sell hemp, which means that their hemp products need to be top-quality to keep customers satisfied. Otherwise, they'll go out of business.
#4: THC-P Brands
Another option is to buy tetrahydrocannabiphorol directly from a manufacturer, by purchasing from their website. This gives you a fully legitimate product guaranteed, and lets you learn a lot about how a company makes their particular THC-P disposable vapes.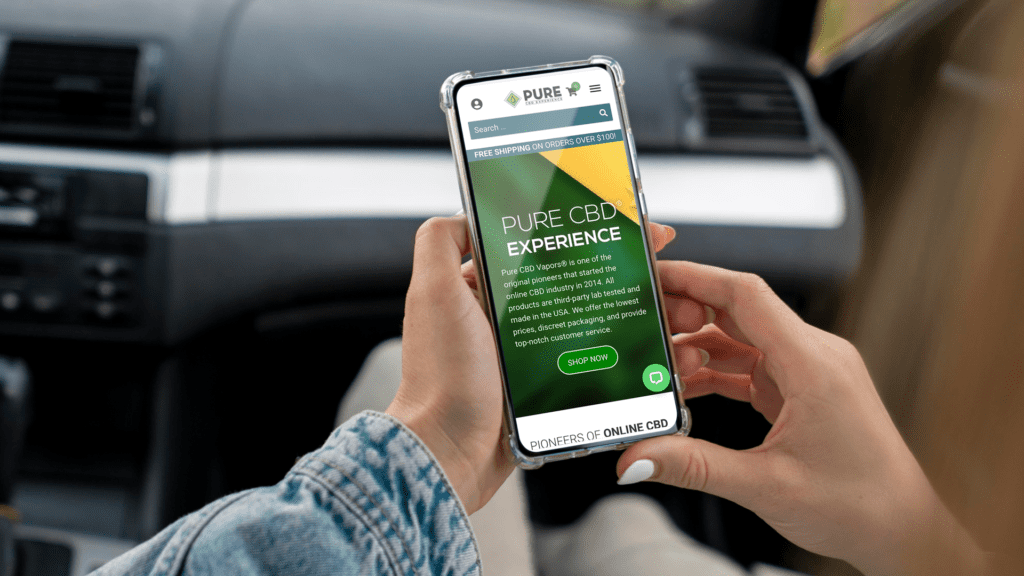 Buying Your THC-P Disposable Vape Pens Online: Why It's the Better Option
Unfortunately, too many local stores that sell hemp don't have the motivation to carry the best products possible. Why? Mainly because demand always remains fairly low on a local level. Meanwhile, when you purchase your THC-P vaping products online, you get to enjoy a multitude of benefits.
Great Prices: Buying your THC-P online means enjoying more affordable prices, since online retailers aren't stuck with super heavy overhead costs like physical retailers are.
High Quality Standards: Online stores are more competitive with one another, thus raising the standards of quality. And, online stores only sell hemp. So, they need to make sure they're carrying the best product at all times.
Deals and Bundles: Online stores are known for holding regular sales and other types of deals. They also sell bundles, which give you a bulk amount of product at a lower cost per unit.
Great Selection: Choosing an online source means being able to choose from a larger selection of THC-P vaping products, and specifically, lots of different strains to try out to get exactly the results you're looking for.
The most convenient way to get a good :high: is by using a THC-P Disposable Vape Pen. Below is a list of what Pure CBD Now have to offer for this product category. Check out the products and choose the best one for your need.
iDELTAX Disposable THCP Vape Pen Full Gram – The disposable vape pen offers convenience and a different efficiency to the experience. A full gram can be loaded which means a longer time of use.

iDELTA Premium – Disposable THCP Vape Pen – This hemp legal extract has a magical and near-ethereal air to it, like a unicorn, Bigfoot, or an honest politician on your planet, having legendary potency 30x that of delta-9. A small bit improves the user experience many times over, so enjoy it carefully and savour it like your favorite pancreas-destroying sweet dish ("dessert" may be a better phrase). View Lab Report
What to Look for in a THC-P Disposable Vape Pen
Before you buy any THC-P vaping product, no matter who you're buying from, you should always be looking out for specific factors that determine the product's quality.
Third-Party Lab Reports: THC-P must be tested by a third-party laboratory, where its potency, purity and quality levels are analyzed by a state-authorized facility. These lab reports should always be easy to find on a company's website.
No Added Ingredients: THC-P vape oil formulas found within these vape pens should contain just two ingredients: THC-P distillate and terpene extracts. There shouldn't be any fillers and additives which disrupt the purity levels and cause you to inhale unwanted ingredients.
Freshness: Like all compounds in the hemp plant, THC-P is a cannabinoid that eventually degrades once it ages, and then loses its effectiveness after a certain point. You want to avoid products that look like they've been sitting around for too long, as they're less likely to be fresh. A company that has a high product turnover rate due to their reputation is less likely to sell anything but very fresh tetrahydrocannabiphorol.
A Reputable Brand Name: It's important to look up a specific manufacturer and research them before buying from them. Make a point to read through their reviews to find out whether or not other customers have had a positive experience with their products.
Federal Compliance: Tetrahydrocannabiphorol is only legal (2018 Farm Bill) if it's 100% derived from hemp rather than marijuana, which remains a federally illegal substance. And, it must contain a maximum of 0.3% delta 9 THC.
Start Vaping This Amazing Compound Today with a Reliable THC-P Disposable Vape Pen Available at Pure CBD Now!
As you can see, some types of retailers are less likely to give you the high-quality THC-P disposable vapes that you're seeking out. Good news is that you can feel confident choosing all types of disposable vape pens from Pure CBD Now. We have built our reputation on carrying only the most reputable brands in the hemp business to deliver lab-tested, 100% pure vapes that are fresh, potent, and bioavailable. Select from widely sought-after strains while knowing that you're in for an absolute stellar hemp-based vaping experience.