More people it seems are discovering that tetrahydrocannabiphorol (THC-P) is the cannabinoid for them. How? Well, it's all thanks to its impressive potency that's higher than any other known compound found in the hemp plant. One of the most satisfying ways to experience the bliss-like properties of THC-P is to go with THC-P hemp flower. This product type combines the effects of THC-P with the complete chemical composition of the hemp plant. THC-P flower is fast-becoming a highly sought-after product on the market. However, as demand grows, customers will need to be discerning when it comes to who they purchase it from. Why, you might be wondering? It's due to some types of retailers out there who are notorious for selling low-quality flower products. So, you'll need to stick to only reputable sources that are known for offering top-shelf quality.
What is THC-P Hemp Flower?
THC-P hemp flower is the result of taking raw hemp flower (aka CBD flower) and infusing it with a pure Δ9-Tetrahydrocannabiphorol distillate derived from the plant. This provides a naturally full spectrum CBD product in its raw form, while also offering a concentrated form of tetrahydrocannabiphorol (naturally exists in only trace levels in the plant). Tetrahydrocannabiphorol is highly psychoactive, and THC-P flower can therefore produce a strong high.
Smoking or vaping the flower delivers high bioavailability, leading to effects felt within minutes which are particularly potent, and last for a couple of hours. Flower comes in various strain options and is sold in either pre-roll and loose buds form.
Where You Can Buy THC-P Hemp Flower
Now that THC-P flower is becoming a highly sought-after product, you may run into it when you're out shopping. But, it's important to know which types of retailers to avoid. This way, you can feel confident you've got the highest-quality product possible.
#1: Convenience Stores
THC-P flower sold in a convenience store is, quite honestly, not likely to satisfy your needs. Besides the fact that the flower is unlikely to be fresh due to the low demand in this type of business, those who run convenience stores would have to be educated in the nuances of the hemp plant to be certain they're carrying only the highest-quality options possible. Convenience stores are generally not known for selling top-quality products overall.
#2: Vape Shops
If you see THC-P flower in a vape store, it may or may not be worth buying. It all depends on how much the store owner prioritizes the hemp that they carry. Vape shops specialize in vaping products, and not hemp products. So, your best bet is to look up the brand of flower carried in a vape shop. From there, do some research to determine whether or not their flower is worth it.
#3: Online Distributors
An online distributor is a type of retailer that exclusively carries hemp products through their website. They're focused on carrying a wide selection of products from different brands- all be found easily in one online location.
An online distributor is going to be the most likely to offer a wide selection of flower to choose from. This means that you can explore a large variety of strains and forms in a number of quantity amounts to suit your needs.
An online distributor specializes strictly in hemp products. This means they must maintain the strictest quality standards possible. Afterall, they rely on their hemp sales to stay in business.
#4: THC-P Brands
THC-P hemp flower can also be purchased directly from a manufacturer's website. This is a good way to secure an authentic product. Also gives you the opportunity to learn about how one particular brand produces their flower.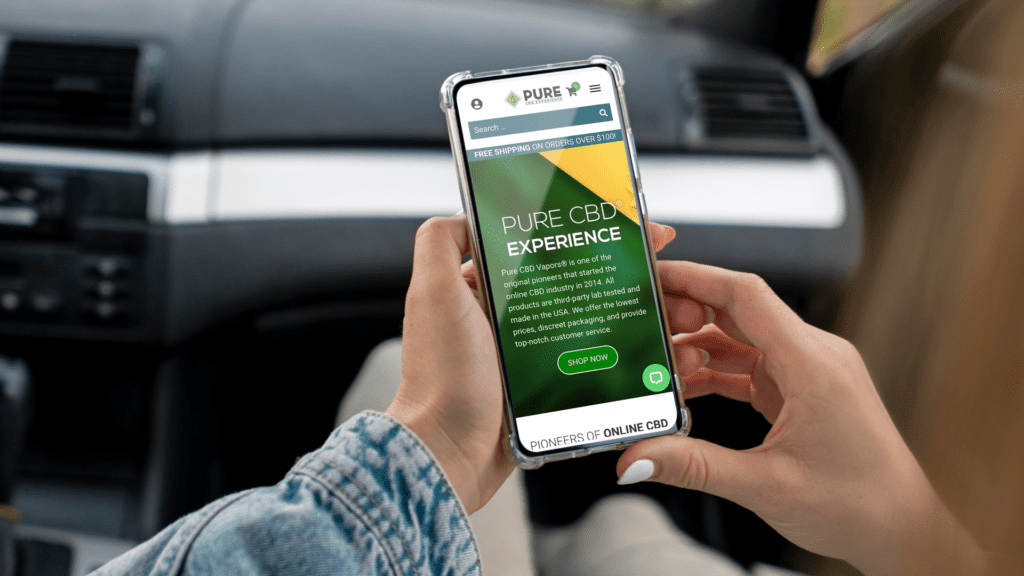 Buying Your THC-P Hemp Flower Online: Why It's the Better Option
You're always going to be more satisfied as a customer when you buy your THC-P from an online retailer. A local store just doesn't have enough regional demand or competition to be motivated enough to maintain strict standards and go above and beyond for customers. Online stores, meanwhile, offer a lot more.
Great Prices: An online store is more likely to sell affordable THC-P hemp flower, because they aren't dealing with the high overhead costs that physical stores are burdened with.
High Quality Standards: An online store is more motivated to keep quality standards as high as possible since the online marketplace is so competitive. Besides that, they specialize only in hemp so if their products aren't good, they'll go out of business.
Deals and Bundles: Online companies are known to hold lots of sales and provide special offers throughout the year. And, they offer bundles, which let you stock up on your favorite THC-P while saving money.
Great Selection: Online stores offer a larger selection of THC-P products so that you can enjoy different strains and more based on your needs.
What to Look for in a THC-P Hemp Flower Product
You always want to look carefully at a THC-P flower product to identify clear indicators of superior quality. Here's what to pay attention to.
Third-Party Lab Reports: Tetrahydrocannabiphorol must always be lab-tested by a state-licensed third-party, and the lab reports should be easy to find on a company's website. They prove that the THC-P is legitimate, high in quality and pure.
No Added Ingredients: THC-P flower should never contain any ingredients other than raw hemp and Δ9-Tetrahydrocannabiphorol distillate. Preservatives, additives and flavoring don't belong in a flower product.
Freshness: THC-P flower has a shelf life of about 6 months, and after that its compounds quickly break down and lose their effectiveness. Only buy flower from a reputable brand that has a high product turnover rate to ensure that it's fresh.
A Reputable Brand Name: Research a company before buying from them to be sure that they are as exceptional as they claim to be. Read through their reviews to find out how other customers feel about their products.
Federal Compliance: THC-P products should always contain no more than 0.3% delta 9 THC to be legal (2018 Farm Bill). Also, they must be 100% hemp-derived, as no marijuana components can legally be sold under federal law.
Choose from Only Top-Quality, Fresh, and Simply Amazing THC-P Flower at Pure CBD Now!
THC-P flower is an exciting way to explore the properties of the cannabinoid while also treating yourself to a full spectrum hemp experience. However, your flower-smoking or vaping sessions will be lackluster if you're not going with the highest-quality flower that you can find. Choosing Pure CBD Now for your flower-related needs provides you with nothing but the freshest flower possible, infused with lab-tested, pure tetrahydrocannabiphorol, and amazing terpenes (at the right amount) to deliver a clean and highly bioavailable product for nothing but complete satisfaction.
Among the hundreds of THC-P Flowers being sold nowadays, Pure CBD Now carry a complete like of this product. We assure customers of the quality and complete gratification from the THC-P Flower product. Pure CBD Now have the following, to name a few:
Delta 8 Moon Rocks Bubba Kush Hemp Flower – This cannabis-derived product is top of the list that many users looking for an awesome smoking experience. This Moon Rock is infused with Bubba Kust Hemp Flower that delivers euphoria that provides a perfect kick for energy and for your mood as well

High Hopes Delta 8 THC Infused Hemp Flower – High Hopes Delta THC is one form of THC that is found within the hemp plant. Delta 8 delivers an uplifting effect and a powerful feeling that is felt by users. Many users enjoy a high experience. Other benefits are that this product can induce sleep as well as stimulate the appetite.

Blue Moon Hemp D8 Flower – D8 is a minor cannabinoid that delivers less anxiety and a smoother experience. This product also has therapeutic benefits.