As CBD cartridges have been rising in popularity, we've seen more and more companies introduce their own unique takes on this highly user-friendly and potent product. Currently, we're finding that many brands are pushing the envelope when it comes to potency, seeing how many milligrams of pure CBD they can cram into their carts to give users the most powerful hemp experiences possible.
At the moment, there's a good amount of talk going around about 1000mg CBD carts and 1000mg CBD vape juice. With, of course, a lot of confusion attached to the dialog. If you are wondering what does 1000mg mean or is 1000mg THC vape strong, then you have come to the right place!
Quite plainly, 1000mg CBD cartridges are not what you think they are. Unfortunately, many mistakenly believe that they contain 1000 milligrams of pure CBD, and that's actually not the case.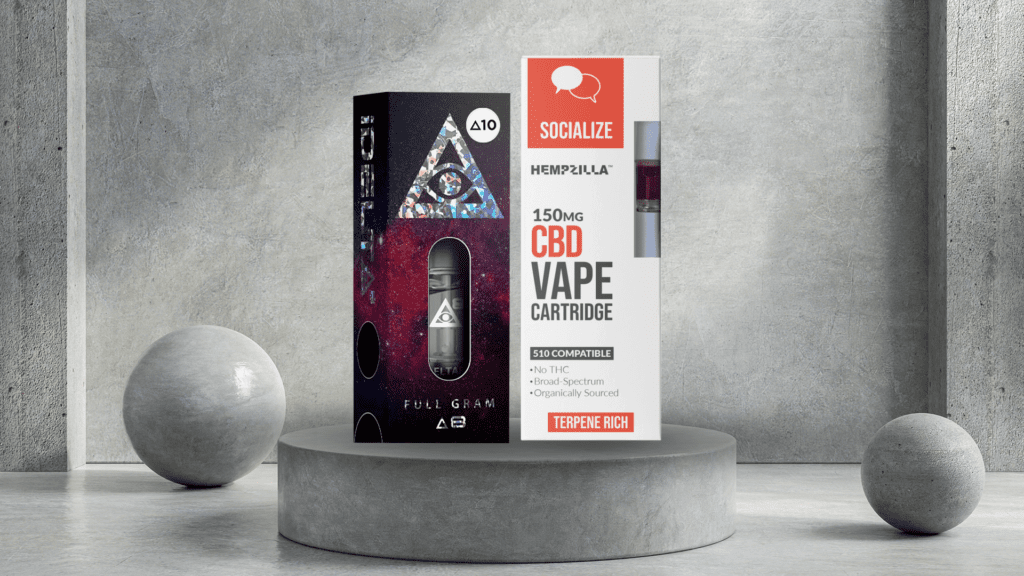 CBD Cartridges: How They Work
CBD cartridges refer to 510-threaded cartridges that are sold already containing e-liquid. They're disposable, which means that once the liquid runs out, they get replaced/switched out for a new one. They attach to a vaping pen made for this type of product. Also, they come in a wide variety of strains, milligram strengths, and flavors.
Many people love CBD carts for the convenience factor that they offer. Being disposable, they don't require any maintenance and don't need to be refilled. Generally speaking, they perform consistently and provide a satisfying hit of vapor whenever one fires their device.
They're also known for offering some of the most potent cannabidiol possible, as the nature of inhaling cannabinoids allows for very fast activation and uniquely strong effects. So most people who seek out these carts are looking for as potent of an experience as possible. Hence, why the first thing that they look at is the milligram strength.
Obviously, if you are buying a 1000mg CBD vape cartridge, then you'll want to know things like how strong is 1000mg THC vape, so you know how you'll react. If you have been looking for a premium 1000mg CBD cartridge, then you've come to the right place!
What the Milligram Strength Means
Traditionally speaking, milligram strength in the hemp world refers to the potency of the product.
Example: You buy a bag of 30 CBD gummies, and the bag says "900mg." This means that each gummy contains 30 milligrams of pure hemp extract, compared to the other ingredients present in the formula.
When it comes to vapes, the milligram strength usually refers to the number of milligrams of hemp in the product. This way, you can use some basic math to find out how many milligrams you are taking in per puff. Because the majority of CBD vapes and CBD vape cartridge 1000mg on the market contain hemp extract that's cut with other ingredients, the milligram strength is the way to know how much actual cannabidiol (CBD) you're getting compared to propylene glycol, MCT oil, or whatever other diluting ingredients are in the formula.
So, when you buy a 1000mg CBD vape juice cart or 1000 mg cart, you're getting 1000mg CBD vape juice or 1000mg of CBD in the total product.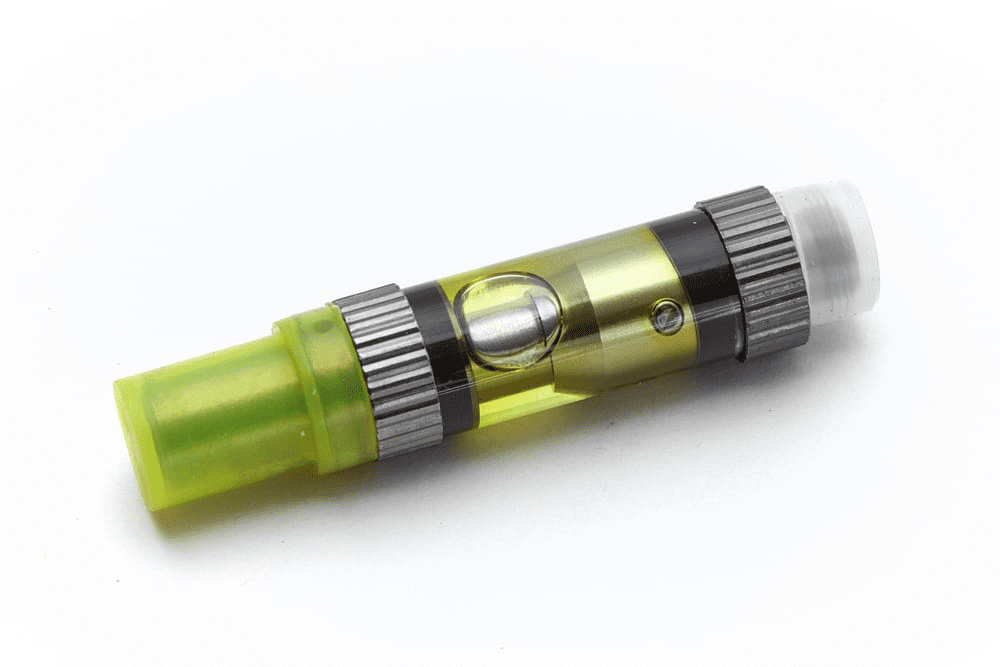 The Myth of 1000mg Cartridges
You may have seen that at Pure CBD Now, we offer a variety of high-quality CBD cartridges that are advertised as "1000mg." This term may be misleading to some, however. These cartridges are uncut, meaning that they DO NOT contain any ingredients that dilute the hemp extract. Therefore, the milligram strength refers to the volume of the product rather than the number of milligrams of actual cannabidiol.
In other words, a 1000mg cartridge does not mean that if you were to vape the entire cart in one day, you'd be taking in 1,000 milligrams of pure CBD. Instead, it means that the formula itself has a volume of 1,000 milligrams. Again, this is more reflective of the size of the cartridge than the amount of cannabidiol in it.
If you were actually to try to vape a standard 0.5 or 1ml e-liquid cartridge that contained 1,000 milligrams of pure cannabidiol, you'd be quite disappointed. That's because this potency level would crystallize. What does that mean? Well, it's like a rock inside the actual cartridge structure. So it essentially wouldn't be capable of vaporizing at all. And, even if it did, it would be way too strong in the sense that it would feel harsh against the throat as you inhaled.
It may be more helpful to compare the raw, uncut 1000mg cartridges that we sell to CBD flower. The milligram strength of pure hemp does not matter. That's because it's not being compared to any other ingredients. Therefore, its potency level doesn't differ from product to product.
If you are comparing a 500mg cartridge vs 1000mg, you're getting half the active ingredient in the 500mg cart. The 1000mg vape cartridge or 1000 mg cartridge contains 1000mg of active ingredients. So, a CBD vape cartridge 1000mg should contain 1000mg of CBD.
Maximum Number of CBD Milligrams a Cartridge Can Contain
So, just how potent can a CBD cartridge be? Well, the greatest number of milligrams you'll find in a specific pre-filled cartridge is around 810. This type of potency level typically requires a special kind of device that offers advanced preheat technology because the more potent an e-liquid is, the more prone to crystallizing it becomes, which means that it's too hard to vaporize. Preheat-based devices consistently melt the product before you take a hit so that it vaporizes beautifully.
An awesome example is the CBD FTP Uncut X3 810mg Cartridge + EliteHEAT Battery, produced by CBD For the People. This cartridge is about as potent as is possible, containing 810 milligrams of hemp extract. In this case, the number does refer to the potency rather than the volume. And, due to such a high potency, it comes with a special type of battery device that preheats the e-liquid to combat crystallization. If the cart was any more potent, it would be so strong that it may irritate the throat on the inhale and would maintain a crystallized consistency even in spite of the preheat technology provided.
It doesn't matter if you're looking for a 1000mg CBD vape cartridge or 1000mg CBD cartridge, a 1000 mg cart will always contain 1000mg of the active ingredient if you're buying from a reputable company such as Pure CBD Now.
What to Look for to Know What You're Getting
Now that you understand how some companies use the milligram number differently, you might be asking yourself how to make sure that you get the right mg for your needs and goals.
Well, first, look at the formula. If the company dilutes its hemp extract with ingredients like PG, VG, or MCT oil, the mg number almost definitely represents the number of milligrams of pure hemp compared to the other ingredients.
Meanwhile, if a company does not cut their hemp extract at all, instead offering just pure CBD in each puff, the milligram number refers to the volume of the cartridge rather than the potency.
Of course, high potencies are what a lot of people look for, so don't hesitate to try the highest options that are available, such as the FTP CBD cartridge that we referenced above. With these carts, a little truly goes a long way. If you're considering a 500mg cartridge vs 1000mg, you might get a slightly better price getting the 1000mg vape cartridge option. This is because you're getting double the active ingredient in the 1000 mg cartridge compared to the 500 mg option.
Know Your Cartridges When it Comes to True Milligram Strength
At Pure CBD Now, we know how important it is that customers have a full understanding of what they're getting, including the potency level and volume of the CBD cartridge product. That's why we aim to provide clarity on all of the terminology that you'll find when browsing through our products, including the uncut CBD cartridges that are especially popular with hemp enthusiasts. In addition, pure CBD Now has 1000mg carts that they offer to deliver right to your doorstep:
So, to break it down once more, a 500mg cartridge vs 1000mg means you're getting exactly half the active ingredient. When you purchase a CBD vape cartridge 1000mg, you should be getting 1000mg of cannabidiol (CBD).