Delta 8 THC is a cannabinoid getting a lot of hype nowadays. And, there is no doubt that Illinoisans are exciting to see what all of the fuss is about. This hemp derivative followed in the footsteps of CBD, hitting the market just a couple of years ago and proving to be hugely successful, no doubt largely thanks to the unique type of high that it provides in various forms. But, naturally, someone who lives in Illinois wants to first know that delta 8 is legal before they buy it, to avoid getting into trouble with the law. And, if delta-8 is legal, where to purchase it from.
How is Delta 8 THC Different from Delta 9 THC?
Delta 8 THC and delta 9 THC are quite similar and a bit contrasting as well, and that's because:
Delta 8 comes from delta 9. When the naturally occurring level of delta 9 THC in the hemp plant ages within the plant structure, some of it gets converted into delta-8 through a process known as oxidization.
The result is a new cannabinoid with its own distinctive properties, including a psychoactive buzz about 70% as potent as that of delta-9, for a more clear-headed type of high.
How they double bond in each of their structures can also differ, as delta 8 is double bond on the 8th carbon atom, while delta 9 has a double bond on its 9th chain. With its different double bond location, delta-8 binds to the endocannabinoid system (ECS) uniquely, so it's less potent than delta-9.
Additionally, delta8's preference for CB1 receptors in the nervous system offers distinctive effects beyond intoxication.
Is Delta 8 THC Legal in Illinois?
As it turns out, delta 8 THC is a fully legal cannabinoid in Illinois. Maybe this won't surprise residents, considering that cannabis has been fully legal in the state for quite some time now. But, its legality comes from the Farm Bill which pertains strictly to hemp and is a federal law that the state adheres to. This piece of legislation simply legalized hemp in 2018, declaring all hemp derivatives containing no more than 0.3% delta 9 THC fully legal for purchase.
There are no restrictions on what type of delta 8 product you can buy or how strong it might be, and these laws are the same whether you live in Chicago, Peoria, Naperville, Rockford, or anywhere else in IL.
Take note that's recommended not to consume delta 8 THC if you have to drive or work. You will become intoxicated. Keep in mind, too, that delta 8 and delta 9 are alike in terms of how they are processed by the body. Hence, using delta-8 could trigger a positive drug test.
Where to Purchase Delta 8 THC in Illinois
So, now that you know that you can purchase delta 8 in Illinois, let's talk about where you can purchase it. Keep in mind, quality of delta 8 can vary from one product to the next, so it's important to choose a retailer wisely. Also, remember that delta 8 and marijuana have a lot in common, so make sure that you are buying delta-8 and not a marijuana-based product, even though marijuana is legal in this state.
In general, you have two options:
Local Shops
Buying delta 8 locally requires a quick Google search or Weedmaps search to find a nearby store that carries it. Local stores rarely specialize in hemp products, which means the quality that they carry, as well as the selection of products available, could be disappointing. Look at online reviews to know that a store is worth your time.
Online
Most delta 8 users prefer to buy their products online, as there are many ways in which this option leads to a more satisfying experience.
Much wider array of delta 8 products to choose from, to ensure a routine consistent with the buyer's needs and preferences.
More affordability due to lower overhead costs.
Strict quality standards due to stronger customer demands.
Special offers, clearance sales and promotions for saving money.
Options to buy in bulk, and purchase bundles.
The convenience that comes with shopping at home.
Fresher delta 8 products due to higher product turnover rates.
Pure CBD Vapors offers awesome delta 8 THC from the most trusted names in the business (including our in-house brands), while offering a massive selection of products in all kinds of formulations to satisfy every delta 8 enthusiast's needs. Enjoy affordable prices and fast shipping directly to your home in Illinois. Plus, know that you are getting only lab-tested, premium hemp.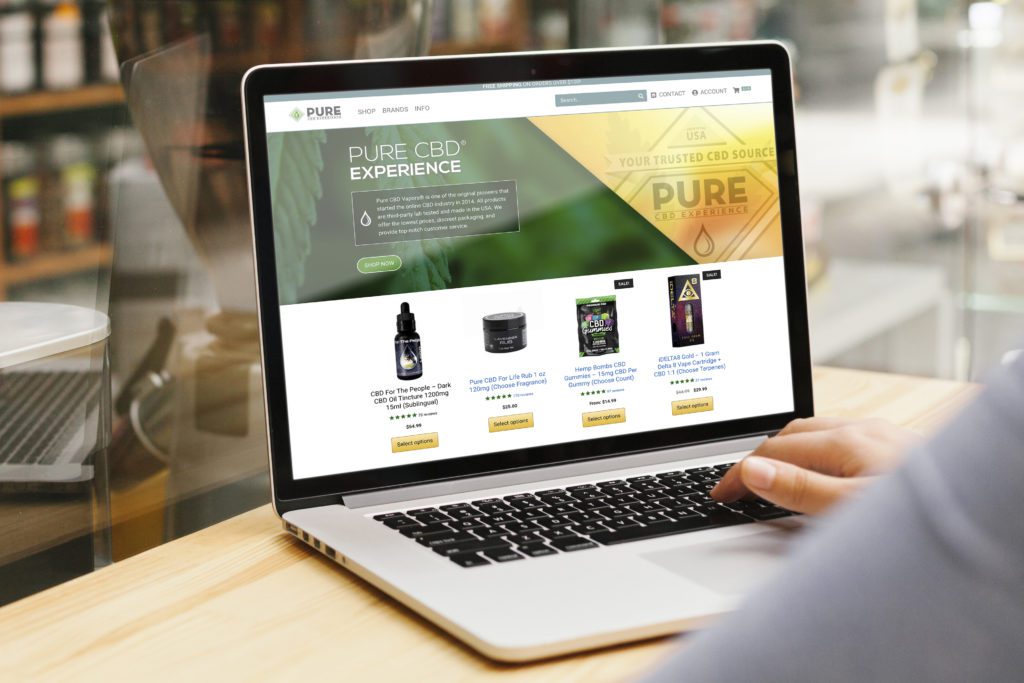 You can buy Delta 8 products online from Pure CBD Now to be shipped to your residence. Below are some Delta 8 products that might interest you:
CLEEN Delta-8 Cartridge 940mg – Delivers an uplifting effect since it contains 94% Delta THC. Does not contain preservatives. Housed in an all-glass container to maintain freshness.
iDELTAX Delta 8 Cartridge – A full gram of Delta 8 only. This is for a more experienced user who know the dosing requirements. Available strains are indica, sativa and hybrid.
Wild Orchard Delta-8 Vape JUUL Compatible Pods 500mg – Choose from Gelato, Gorilla Glue and Pineapple Express flavors. Only has Delta 8 oil plus terpenes for your daily dose of hemp.
What Places Should You Avoid Purchasing Delta 8 THC From?
When shopping for most other products that you need, the same wisdom should apply – when looking to make a purchase, there are some places that must be avoided.
Convenience Stores and Gas Stations
Although these can be convenient locations, it is unlikely that these places are selling high-quality delta 8. They simply do not screen for quality, and instead are simply looking to sell hemp goods cheaply and quickly. There really is no level of expertise needed to spot a fake delta-8 product.
Non-Business Entities
Never buy delta 8 or any hemp-infused product for that matter from an unlicensed business. Companies that sell hemp goods must be registered with their state. If they are not registered, they aren't compliant to begin with and should be avoided at all costs. Also, avoid buying delta-8 from strangers online, in social media outlets, forums, or on Craigslist/Facebook/eBay.
What Kinds of Delta 8 THC Products Can I Buy in Illinois?
Delta 8 THC is a cannabinoid that can be infused into all kinds of product forms, and each type of product ultimately gives you a distinctive experience with the cannabinoid's effects. It's good to know what's out there to seek out the specific type of product you most desire.
Vape Cartridges: D8 vape carts are filled with delta 8 distillate and terpene profiles, in a variety of strain options. These 510-threaded cartridges attach to standard vape pens.
Disposable Vapes: D8 disposable vapes are completely disposable vaping systems which include a battery and attached cartridge. At no point do they require charging or refilling. They also come in lots of different strains.
Edibles: D8 edibles offer up to 8 hours of delta 8 effects along with a unique body high experience. You can find all kinds of great flavors.
Tinctures: D8 tinctures absorb below the tongue, offering somewhere around 4 to 6 hours of effects. Available in different milligram strength options.
Capsules: D8 capsules offer another method for ingesting delta 8 THC, with fewer ingredients.
Flower: D8 flower is raw CBD flower buds dipped into or sprayed with pure delta 8 THC. You can find lots of strains, and both pre-rolls and loose buds.
Dabs: D8 dabs are powerful concentrates capable of very potent effects, for flash-vaporization, and are recommended for experienced users.
Topicals: D8 topicals are not psychoactive, because they absorb through the skin and offer only localized effects to the muscle and joint tissue.
The Land of Lincoln Embraces Delta 8 THC
The good news for any adult Illinois hemp enthusiast is delta 8 THC is a fully legal compound. It's available in all kinds of exciting and innovative product types and formulas. Just find a reputable source and choose a high-quality, lab-tested delta 8 product. From there, explore the unique effects of this compound. A trusted online retailer is always more likely to deliver premium-grade delta-8 that provides a truly satisfying experience.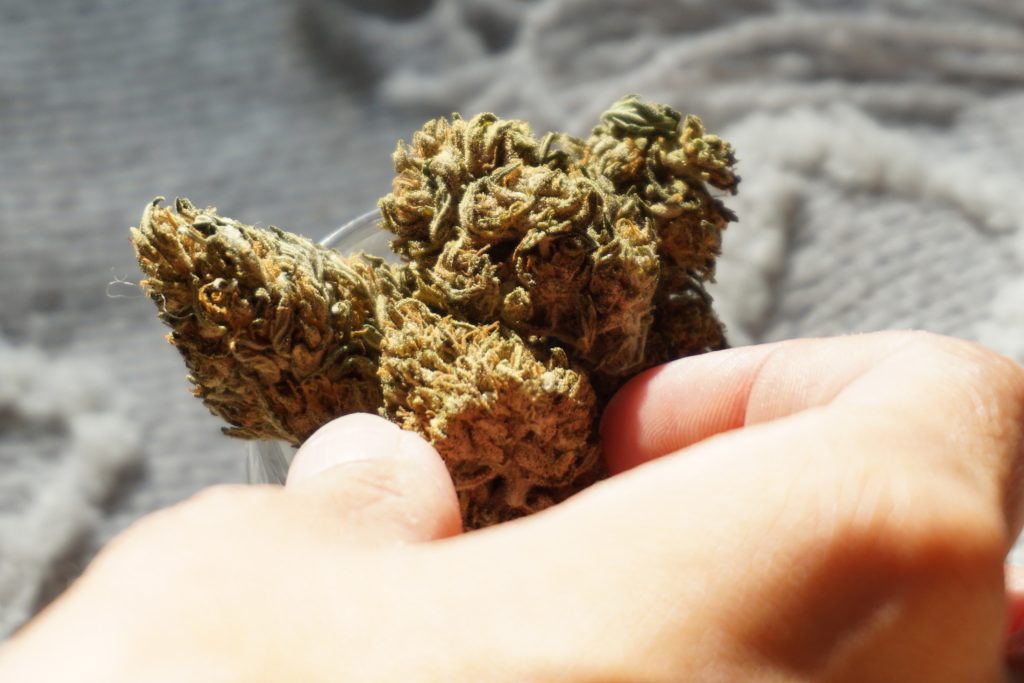 Note: Best to check up on the laws periodically as they can change frequently. With delta 8 THC being new, most states haven't had the chance to give statements on this cannabinoid. Still, delta 8 is likely here to stay, as it's legal as cannabidiol is on a federal level.