There is zero doubt that delta 8 THC is here to stay. We mean, having proven itself as a very valuable component of the hemp plant that enthusiasts simply love. But, as is usually the case when it comes to cannabis-related matters, this cannabinoid's legality remains complicated throughout much of the country. Washingtonians may want to try delta 8 but are hesitant out of fear that they are somehow breaking the law in Washington State.
How is Delta 8 THC Different from Delta 9 THC?
Delta 8 THC may share a lot in common with delta 9 THC, but it's an entirely unique cannabinoid that ultimately creates different effects in the body.
Delta 9 THC oxidizes in hemp over time into delta 8.
Delta-8 is about 70% as psychoactive as delta 9, in turn, allows for a milder but noticeable high that's more capable of offering a clear-minded experience to the user.
How they double bond in each of their structures can also differ, as delta 8 is double bond on the 8th carbon atom, while delta 9 has a double bond on its 9th chain. With its different double bond location, delta-8 binds to the endocannabinoid system (ECS) differently, making it less potent than delta-9.
Delta-8 prominently on the body's CB1 receptors found in the nervous system.
Is Delta 8 THC Legal in Washington?
Yes, delta 8 THC is a legal compound throughout Washington. Whether you live in Seattle, Olympia, Tacoma, Spokane, or anywhere else. Why? Because this state recognizes the 2018 Farm Bill. WA residents who are of legal age can purchase delta 8 in any product form, delivery method, and concentration, with no limits on possession amount of purchase amount.
Do not consume delta 8 THC if you have to drive or work. You will become intoxicated. Keep in mind, too, that delta 8 and delta 9 are alike in terms of how they are processed by the body. Hence, using delta-8 could trigger a positive drug test.
Where to Purchase Delta 8 THC in Washington
Before you run out and buy the first delta 8 product you can find, it's important to recognize that some businesses are better delta 8 THC sources than others when it comes to quality, variety, affordability, and other important factors.
Also, keep in mind that delta 8 and marijuana have a lot in common, so make sure that you are buying delta-8 and not a marijuana-based product, even though marijuana is legal in this state.
There are two different ways in which you can purchase delta 8 as a WA resident:
Local Shops
You can look for delta 8 THC sold locally in your area with a simple Google search or on Weedmaps. Take into consideration though, that most local stores don't specialize in hemp. They may carry only a small selection of products that have 50/50 quality standards. Best to look at reviews before going to one of these shops to know they are carrying legitimate delta 8.
Online
Overall, the majority of delta 8 enthusiasts would rather buy from a trusted online source instead of shopping for it in person. There are actually a number of advantages when it comes to buying your delta-8 online.
Larger selection of products in terms of strength, delivery method, formula, flavor, strain and more.
More affordability due to lower overhead costs.
Higher quality standards due to more competition and larger audiences.
Special offers, clearance and promotions for money-saving deals.
Options to buy in bulk, and purchase bundles.
Shopping conveniently at home.
Fresher product due to a higher turnover rate.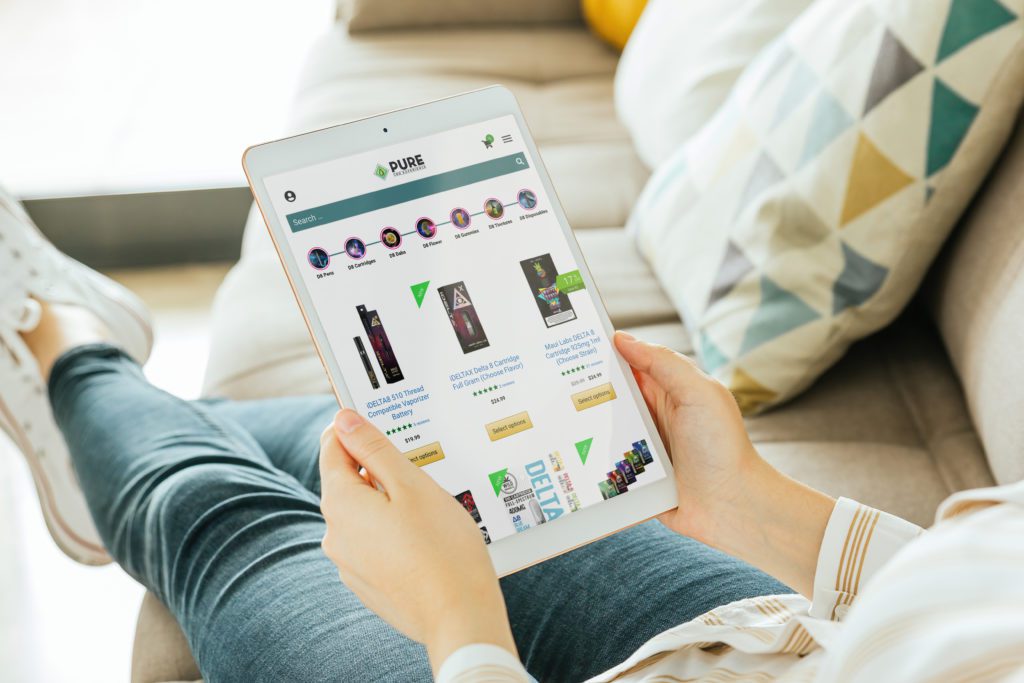 At Pure CBD Now, you can find a rich array of top-tier delta 8 products from the most trusted and recognized names in the hemp industry. We offer all kinds of different formulas, milligram strengths, strains, and more. All, so you can customize your unique delta 8 routines. Our prices are highly affordable, and we offer fast shipping to all areas of Washington State.
What Places Should You Avoid Purchasing Delta 8 THC From?
Just like any other normal product you want to purchase, there are some places that should be avoided.
Convenience Stores and Gas Stations
Although these can be convenient locations, it is unlikely that these places are selling high-quality delta 8. They simply do not screen for quality, and instead are simply looking to sell hemp goods cheaply and quickly. There really is no level of expertise needed to spot a fake delta-8 product.
Non-Business Entities
Never buy delta 8 or any hemp-infused product for that matter from an unlicensed business. Companies that sell hemp-based goods must be registered with their state. If they aren't registered, they simply are not compliant to begin with and should be avoided at all costs. Also, avoid buying delta-8 from strangers online, in social media outlets, forums, or on Craigslist/Facebook/eBay.
What Kinds of Delta 8 THC Products Can I Buy in Washington?
Lots of delta 8 THC products are available on the market. Meaning, you can choose from all kinds of ways to experience the compound in your daily life. Good to know the variety of pre-selected product types in order to know exactly what to look for when shopping.
Vape Cartridges: D8 vape carts come pre-filled with vape oil and with a 510-threaded connection that attaches universally to all standard vape pens. They consist of delta 8 THC distillate and terpenes, and also come in many different strains.
Disposable Vapes: D8 disposables are all-in-one, pre-assembled vaping systems that never need to be charged or maintained in any way. They also come in many strain choices.
Edibles: D8 edibles like gummies have tons of flavor options and offer up to 8 hours of effects along with a unique body high sensation.
Tinctures: D8 tinctures are oil-based formulas that absorb under the tongue to offer balanced effects that last for about several or so hours.
Capsules: Encapsulated delta 8 oil allows users to experience the same effects as edibles, but with a different type of formula.
Flower: D8 flower infuses raw hemp flower buds with pure delta 8 THC, and you can find both loose buds and pre-rolls in a generous variety of strains.
Dabs: D8 dabs refer to concentrates such as wax, shatter, etc., and are flash-vaporized using a dabbing device. They are highly potent and really suitable for more experienced users.
Topicals: D8 topicals are meant more for physical discomfort, since they are applied to localized areas of the body and do not cause intoxicating effects.
Pure CBD Now delivers to your state safe and quality Delta 8 THC products, to name a few: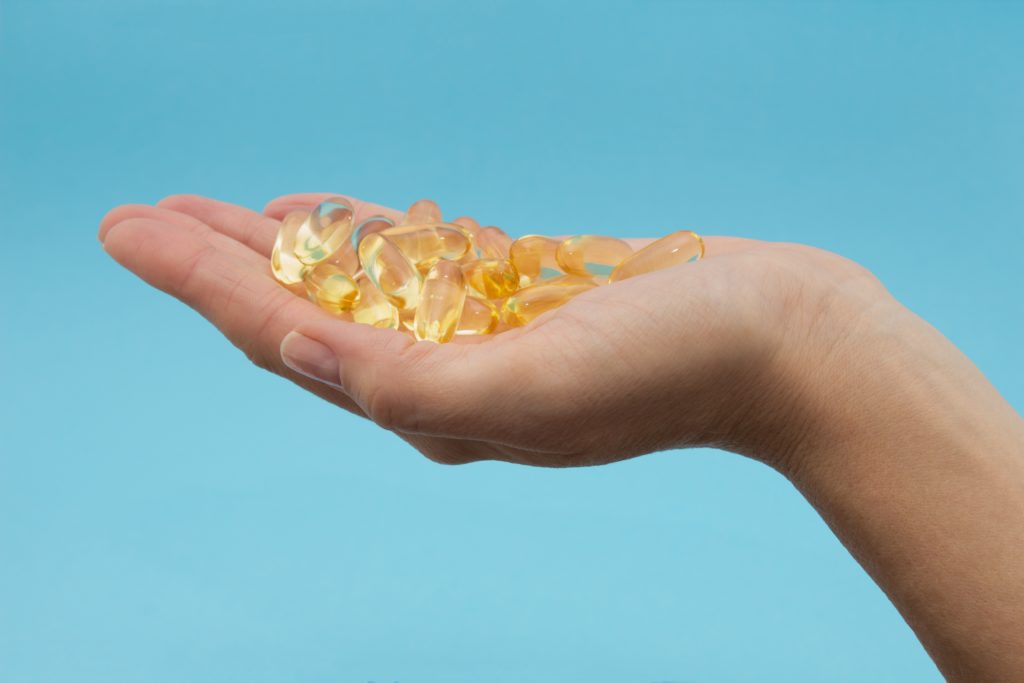 The Evergreen State Embraces Delta 8 THC
Delta 8 THC is a fully legal cannabinoid according to Washington State law. Explore it in all of its awesome forms. If you're a resident who has been eager to explore its properties, we recommend finding a trusted online source. From there, seek out the formula, delivery method, and milligram strength that satisfies your preferences and goals with the cannabinoid.
Note: It is wise to check up on the laws periodically as that can always change. Since delta 8 THC is new, most states haven't had the chance to give statements on this cannabinoid. Still, delta 8 is likely here to stay. it's simply a compound that's legal as CBD is on a federal level.